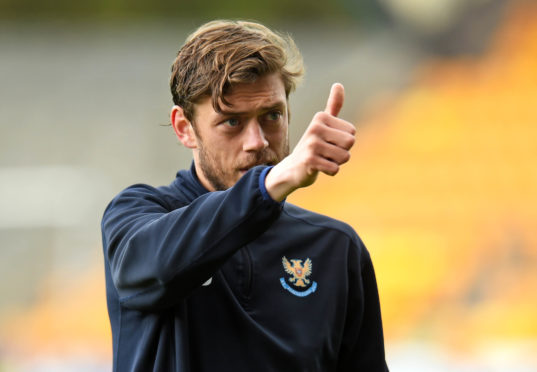 "Throwback" midfielder Murray Davidson is ready to shrug off injury again for the St Johnstone cause.
Perth boss Tommy Wright has praised the former Livingston man for his continued desire to pull on a blue shirt when others would be sitting in the stand.
And his influence on the team in their back-to-back victories against Hamilton and Hearts was obvious to all.
"Murray is recovering from a leg injury and would be missing if the game was today," said Wright.
"But he should be fine to face Hibs.
"He was outstanding against Hearts despite not being 100%.
"Very few would have played in that game carrying that sort of injury. He probably shouldn't have played.
"But that attitude is refreshing in this day and age when players at some clubs won't play if they have a cracked fingernail.
"Murray is maybe a throwback to a different era. He has heart, desire, wants to play and crucially he knows his own body.
"He has been really good for us in the last couple of games."
The central midfield combination of Davidson and Ali McCann is a very promising one for Wright.
He said: "Murray seems to enjoy playing alongside Ali when we play a two in there. He has taken on responsibility as a senior pro.
"You don't get to nearly 300 games for one club without having done well.
"But he right at the top of his game in terms of getting about the pitch, breaking things up and getting forward with the ball."