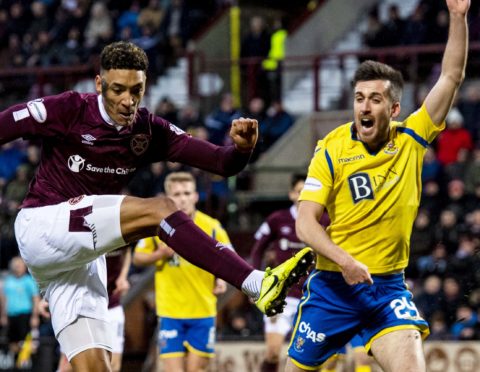 The sight of a St Mirren shirt won't bring back happy memories for Callum Booth on Saturday.
The full-back's missed penalty in last season's play-off final put the lid on the Dundee United promotion coffin and set in motion a chain of events that has taken over half-a-year to be rectified.
In the summer Booth opted to move to Bury when he still had a season left on his Tannadice deal and ended up coming back up the road to Scotland when they were kicked out of the English Football league.
St Johnstone snapped the former Partick Thistle man up on a short-term contract through to January but it took until December for him to get a first team start.
It is an opportunity Booth has taken full advantage of, though, playing an important part in the draw at Kilmarnock and win against Hearts.
A goal hasn't been conceded by Saints with him in the team and, with a longer contract at McDiarmid Park being discussed, the 28-year-old's career is back on track.
"It's been a long time coming," Booth admitted. "I hadn't played since May and the play-off final against St Mirren. That didn't end well.
"It was tough the way the season ended.
"Obviously the boys at United got over it and they are flying now.
"I'm hoping to play against St Mirren on Saturday and looking for a better outcome this time round.
"It was a stressful summer after what happened at United and then Bury and all the uncertainty.
"For a few months it all went wrong for me. It definitely did.
"But in football there are always ups and downs. I'd like to think it's on the way back up for me now.
"I had to be patient after coming here.
"So it's brilliant to be involved again and I'm really enjoying it. Long may it continue."
Booth's improving fortunes mirror those of the team. Saints are off the bottom of the Premiership table and eyeing up some more important wins against fellow bottom six sides before the January shutdown.
"We now have three big games before the break," he said. "Hopefully we can keep the momentum going with wins against teams round about us.
"We have had two tough away games and come out with four points and two clean sheets.
"I felt not too bad fitness wise against Kilmarnock. The Hearts game was a bit scrappy. There were plenty throw-ins and free-kicks.
"That probably helped me. I got time to breathe!
"But I have kept myself fit.
"There are signs that the defence is coming together.
"Big Liam Gordon has returned after missing a couple of months. We have both come into the team together.
"He has done really well.
"We haven't looked like we were going to concede in these two games. So it has been good so far.
"We have to continue that."
The back to basics approach adopted by manager Tommy Wright has suited Booth.
"Over the years St Johnstone have always had a reputation for being solid and a difficult team to break down," he said.
"We have conceded too many goals this season and want to get back to that.
"If we can keep it solid at the back we have attacking players to get goals. That's been our instructions from the manager.
"It was a massive result for us at Tynecastle with Hearts being down there as well and having a new manager.
"We wanted to build on the point at Kilmarnock and we deserved the win. Now we want to keep it going."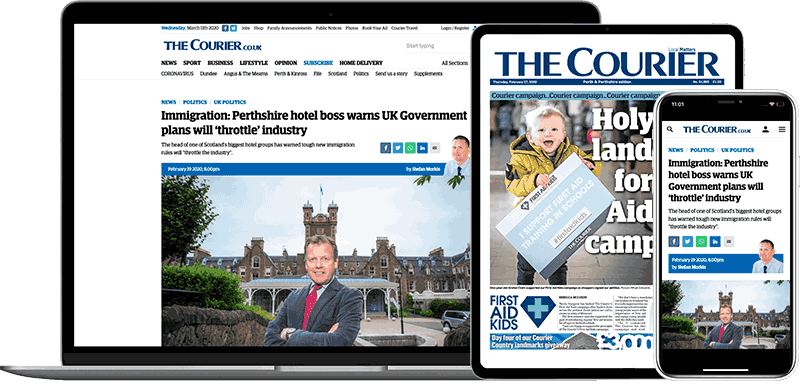 Help support quality local journalism … become a digital subscriber to The Courier
For as little as £5.99 a month you can access all of our content, including Premium articles.
Subscribe