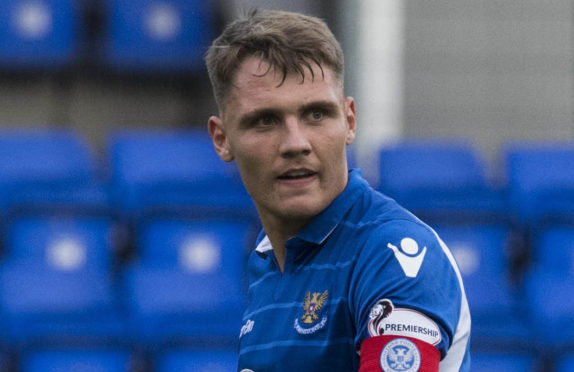 The petition to rename a McDiarmid Park stand after Tommy Wright has got the support of the St Johnstone club captain.
In fact, Jason Kerr will be adding his signature to it!
Wright has been the only manager the centre-back has known in Premiership football.
But you don't need to be a seasoned veteran in the game and to have seen a few bosses come and go at a club to appreciate a special leader when you work with one.
Kerr, like Saints fans, already has all the perspective he needs.
"We all know how good a manager he has been for St Johnstone over the past seven years," said the 23-year-old.
"He has been so successful, both domestically and in Europe. Everyone involved with St Johnstone is going to miss him.
"He has had different players and squads but he always did well – season in and season out.
"I would agree that he is the club's greatest manager.
"Any manager who wins the Scottish Cup for the first time is going to be put in that bracket.
"It's not just the Scottish Cup.  He has done well in Europe on many occasions and domestically, finishing fourth and in the top six a few times.
"I noticed there is a petition for a stand to be named 'The Tommy Wright Stand'.   I don't see why not. I would probably sign the petition!
"The gaffer phoned me in the morning (on Saturday) to let me know he was leaving before it all came out officially.  I'm sad and so are all of the players and the fans."
Touchline volatility on match days is one side of Wright. But, as Kerr confirmed, it's not the day to day manager he got to know so well.
"When you watch him on the sidelines, you see how passionate he is and how irate he gets," said Wright's last Perth skipper, who followed Dave Mackay, Steven Anderson and Joe Shaughnessy in being given the armband.
"He does look like a very angry man at times.
"But if you ever got called into his office or spoke to him, he was really calm. That will be surprising to some people.
"At first you would be quite scared getting called into his office to see what he would say.  But he was calm and collected."
Kerr knows that Wright would have put a lot of thought into the captaincy succession, and he was honoured to be chosen following Shaughnessy's departure.
"We were in Belfast for pre-season and I got a text from Tommy saying to meet me in the café," he recalled.
"He sat me down and I thought I was in trouble.
"He made me club captain and I was so shocked.  I was honoured to be named captain at such a young age and it showed the confidence he had in me.
"It was only a two-minute conversation and I walked away thinking: 'Wow, I'm the captain now'. He gave me the chance and I'm really thankful.
"It's unusual for such a young person to be the club captain and it did good things for my confidence. It showed how much he believed in me.
"It was a lot more responsibility, which wasn't a bad thing because it has made me a better player in the long run.
"I don't just need to think about myself anymore.  I need to think about the rest of the team."
It really does feel like the end of an era for Kerr.
"He has been the manager throughout my career," said the former Scotland under-21 international.
"For a lot of the players Tommy Wright has been manager for the longest period of their career.
"The rest of the squad is really surprised and saddened as well.
"Hopefully we keep in contact. He will always be welcome back at St Johnstone, that's for sure.
"It will be weird when a new manager eventually comes in.
"When I first came into the club Alec Cleland was the under-20s coach. He knows all the boys and will step into the shoes well.
"It's quite hard not playing football at the moment and going every day to train with your mates. I never thought I would miss football so much."
THE CONTENDERS: From John Robertson to David Healy, who is next for the St Johnstone job?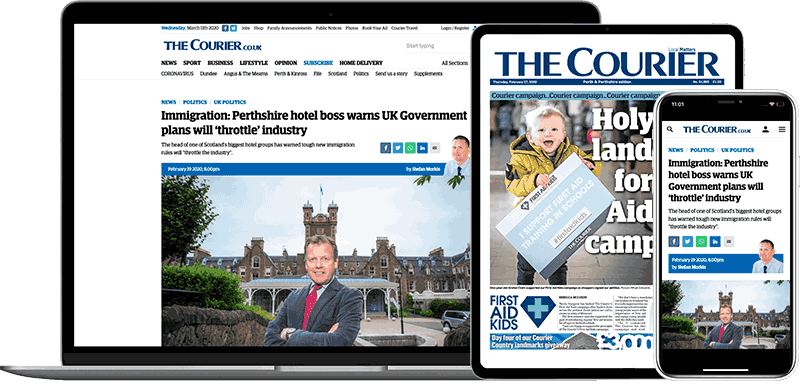 Help support quality local journalism … become a digital subscriber to The Courier
For as little as £5.99 a month you can access all of our content, including Premium articles.
Subscribe