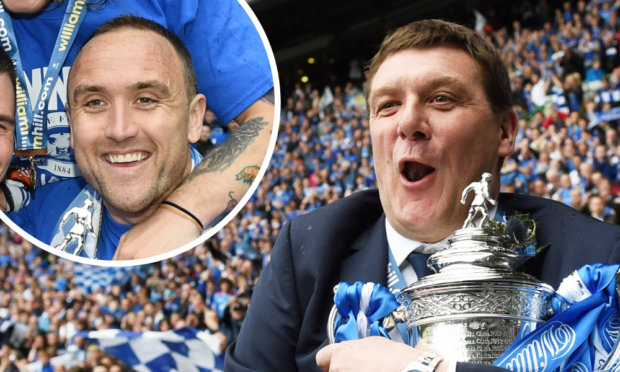 The next time a managerial vacancy opens up in the Premiership, Tommy Wright's name will be written all over it, according to one of his St Johnstone Scottish Cup-winning heroes.
Lee Croft and the rest of the legendary 2014 squad could never get their heads around the fact that Wright wasn't lured away by a club in England given his spectacular achievements at McDiarmid Park.
It will remain one of the great football mysteries.
For whatever reason, sides down south haven't been paying close enough attention to the rabbits coming out of Wright's magician's hat year after year in Perth.
But Croft, whose connections with the Northern Irishman go back to the days when he was a goalkeeper coach at Norwich City, knows that Saints' top flight rivals won't make the same mistake.
"I'm amazed Tommy didn't leave St Johnstone for a bigger job before now," he said.
"After he won the cup and kept the team finishing high up the table every season you always thought that someone would come in for him.
"He had a few sniffs – Dundee United wanted him – but he chose to stay where he was instead.
"But you have seen some managers who haven't done a fraction of what he's done go to England and get good jobs.
"So it always amazed me nobody came in for him. Nobody at St Johnstone could ever understand it seeing some of the people who got offers before him.
"Who knows why that has been? I genuinely don't have an answer.
"But now people know he's available I think he'll be back working soon enough.
"You'd imagine the next job that comes up in the Premiership will be his if he wants it because if you were a chairman why wouldn't you?
"His record speaks for itself. He won't be short of offers. It won't be long before his phone starts ringing.
"If you are a club in the SPFL you won't get a better manager than Tommy. And you never know, maybe now someone in England will come and get him because they know he's looking for a new challenge."
Wright may have stayed at McDiarmid for the best part of a decade but there can be no doubting his coaching and managerial versatility.
"I worked with Tommy three times and he had three different roles," said Croft.
"He was at Norwich as the goalkeeping coach when I was there, so that's where I first got to know him.
"Then when I came to St Johnstone first of all he was there as assistant to Steve Lomas and then he became the manager.
"Obviously all three of those jobs are very different but I think the fact he did very well in all of them says it all."
The transition from number two to number one at the same club is the trickiest one in management.
"When he moved from assistant to manager he changed a bit because you have to," said Croft.
"He had been right in there with the players but when you get the top job you have to take a step back a bit.
"He wasn't as pally with everyone because he was the one making the big decisions now, but he always had a great relationship with the dressing-room.
"The fact players stayed so long at St Johnstone tells you everything about the culture of the dressing-room there and the way Tommy handled people.
"I still have a great relationship with him to this day.
"I messaged him on Saturday when I heard the next because I was shocked.
"I didn't see it coming and couldn't believe it when I first saw it on the club's Twitter.
"Seven years in any job in football is a long time, very few managers last that long.
"And even fewer get to decide the moment they leave.
"But after what Tommy did for St Johnstone over the years, he deserved to be the one who made that decision.
"I don't know the reasons behind it but he probably just feels he's done his bit now, he's left the team in good shape and it's time to hand it over."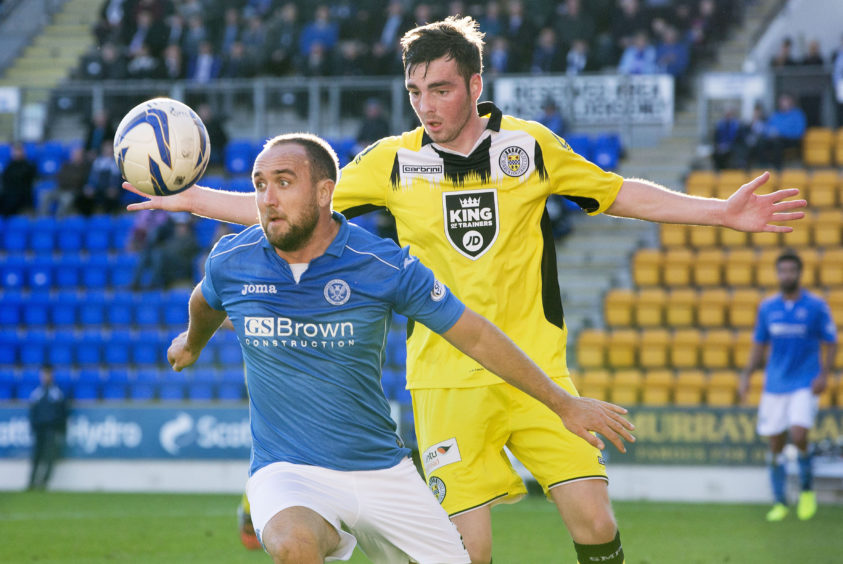 Croft, a former England under-20 international winger who had two spells with Saints, doesn't believe ending the club's wait for a major national trophy should be at the top of Wright's CV now that he is available for fresh employment. It's what he did afterwards that sets him apart from others.
"It was a massive achievement to win the Scottish Cup and Tommy will never be forgotten because of it," he said.
"The celebrations that weekend were something else. You could tell how much it meant. I only came off the bench but it was still good. For the club it was amazing.
"The cup win will be the thing outside of St Johnstone will always look at and rightly so because he delivered the first major trophy in the club's history.
"But his record in the league was something else and I think the fact he's rebuilt so many teams but kept it going says so much.
"When he took over from Steve there was a very strong nucleus to the squad but over time he's had to replace people.
"If you're manager of St Johnstone and you have to replace Dave Mackay, Frazer Wright, Chris Millar, Steven Anderson – how do you do it?
"Tommy lost the backbone of his team – and his top scorer pretty much each season – but he just kept it going.
"Other clubs have had to go through a rebuilding process and the wheels have come off.
"It happens all the time in football because it's such a hard thing to do – but Tommy was able to keep it going.
"That, for me, is the thing above everything which shows what a good manager he is.
"This season is looked a bit dodgy for a while when they were bottom of the table and you feared for him a little bit.
"But Tommy kept calm, he stuck to doing what he knows best and they turned the corner.
"They were on the verge of the top six when the league was suspended and I think they'll end up there when it's finally called.
"So to take St Johnstone into the top six five seasons out of seven is remarkable.
"I doubt people will really realise how good it's been until a few years down the line and they're looking back on it."
The show must go on at St Johnstone, says caretaker manager Alec Cleland