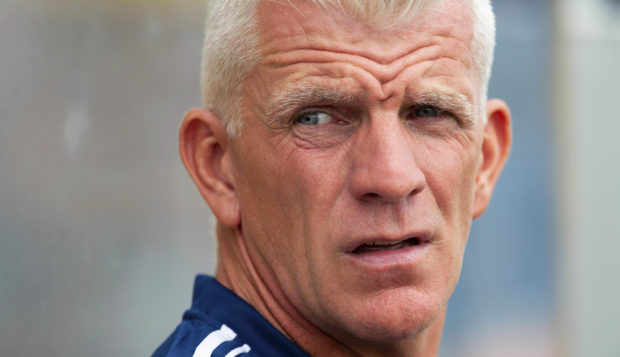 With Frazer Wright beside him, Steven Anderson earned his place in St Johnstone folklore and the Scottish football history books as the rock upon which a cup was won.
With Michael Duberry beside him, a decent Premiership defender became one of the best.
And it was with Jim Weir beside him, Anderson started the journey that would end 16 years and a club record number of appearances later.
"I played with Ando in his trial game against Forfar," said Weir, who was John Connolly's assistant manager back in 2004, and occasional reserve team centre-half.
"In all my time playing, coaching and managing he's the one player I looked at and saw myself in.
"He wanted to win. He wanted to train hard. He was a moaner. It affected him when he lost goals.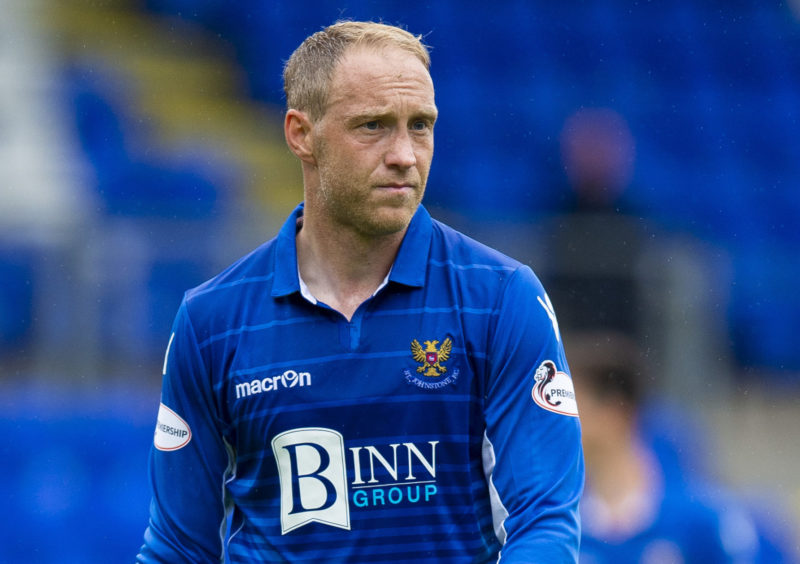 "It was an emotional moment for me when Saints won the cup final, more so because it was Ando who scored the goal.
"One of the first things he said to me was he was just glad he got the clean-sheet. That's what he was like as a boy.
"We had the likes of Kevin James, Allan McManus and Mark Campbell who played in central defence around that time but I remember saying to Stewart Duff and Owen Coyle: 'Ando will turn out to be the best defender, he'll see them all off'. Thankfully I was right.
"It was because of his brilliant attitude. That's what brought him success. We all love flair players but I know the St Johnstone fans and they've always taken to the boys who get stuck in and give it everything. Ando's certainly one of those."
That eye for a player, and the work he would put in on the training ground with the likes of Anderson, deserves to be circled on a CV that Weir is ready to put into the football job market again now that he is fully recovered from a traumatic head-on car crash that forced him to bow to the inevitable and leave Forfar for a physical and mental time-out.
"The longest I've been out of the game was the two years after I left Brechin in 2012," Weir recalled. "I had a good job outside of football but the longer it went on, the more I missed it. When Elgin came up I thought: 'If I don't go back in now, I'll never go back in'.
"This time, after leaving Forfar at the end of October, I felt I needed anywhere between three to six months to properly recover from the accident. I still had a mental fear of driving at night. It's hard to explain until it's happened to you.
"I was struggling physically as well with back problems. For about 10 weeks I was seeing my old St Johnstone physio Nick Summersgill twice a week after the accident. I'm still seeing him.
"I think Nick must have treated every part of my body – Achilles, knees, ankles, groins, hamstrings, nose breaks, you name it!
"If there was football being played just now I'd be champing at the bit because I'm fully recovered and ready to get back in. I'm already thinking about taking on another challenge."
Weir is keeping an open mind about what type of challenge that will be, with returning to full-time football starting to appeal to him for the first time since he gave up a place in Owen Coyle's backroom team at McDiarmid Park to forge his own path in management.
"I chose to be a part-time manager because of a job outside of football and I can say hand on heart that I've never applied for a post while I've been in one," said the Saints hall-of-famer.
"I hear what other people in football say to me – people who I've known for a long time – and I'm starting to listen to them. Maybe I should go back into full-time football if an opportunity comes up.
"Paul Sturrock is one of them. I've always kept in touch with him and gone to him for advice. He's without doubt the best coach I've worked with.
"I feel as equipped as anybody to be involved full-time again.
"Some might see me as an older manager now that I've turned 50 but I don't feel any different. I still have the same discipline, work ethic and desire to succeed. I'd like to put that back into a full-time environment again.
"I've kept my pro-licence up to date. I just did that Midfield Masterclass course that the SFA course put on in Edinburgh before the lockdown with the likes of Scott Brown, Paul Scholes and Darren Fletcher.
"You've got to evolve and I'd like to think I've done that. The time is right for me when that challenge does come up."
The post-shutdown football environment, with budgets cut and squads trimmed, will place greater importance on the man-management skills that are essential tools in the world of Tuesday and Thursday night training sessions and the extravagant excuses for missing them.
"There's no harder or better upbringing in management than part-time football," said Weir.
"You see full-time footballers come straight out of the dressing room into full-time management – some are successful, but I don't feel they have the same grounding. It's about how to manage people, how to manage budgets, how to plan your training, how to deal with situations. I think you need that.
"When you're dealing with full-time players you have more control. In part-time football you're getting phone calls saying they can't make training because the car has broken down or the wife is working late. You're at the coalface the whole time and you're doing a lot for yourself.
"For me it's a far better grounding than coming straight out of the dressing room.
"Jack Ross and Jim Goodwin are good examples in recent times.
"I've listened to Tommy Wright give a talk on football management and I knew where he was coming from. It was one of the best I've heard. It was open and honest – no jargon. The game is still about managing people and getting the best out of what you've got."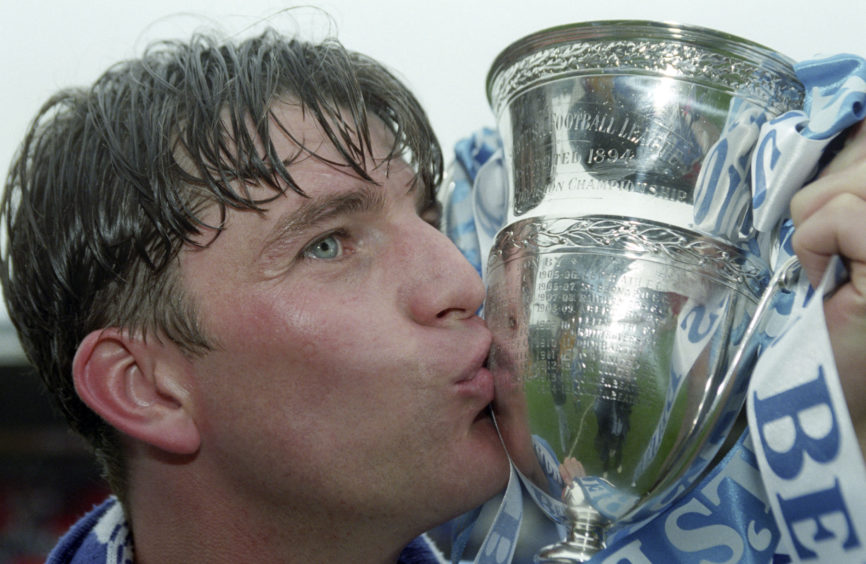 Weir, who was Elgin City boss for three years and ticked off all four Angus clubs, started out on his own at Montrose when he decided the time was right to leave Saints.
"I'd been caretaker twice and I felt that Owen deserved the chance to work with his own people," he said.
"I gave up a job at a club I love to go and develop as a coach and get experience of life and take on a new career. I've learned a lot in the different jobs I've been in – both in football and in a sales environment.
"Looking back, I would be in at McDiarmid at eight in the morning, get the kit out, speak to Owen about training, go out with the young boys to set it up and then take part in training.
"If the reserves were playing that night I'd drive the minibus, maybe play in the game, drive back, put the kit to get washed so it was ready for the morning and get back home at 11 at night.
"That was for two years (first with John Connolly, then Coyle). There are very few assistant managers will do that now."
There will be a new management team assembled in Perth in the next few weeks. Would Weir consider a Saints return?
"I moved to Perth in 1995 and I've never stopped supporting St Johnstone since then," he said.
"Going back there to work would be something I could never turn my back on."
INTERVIEW: Former St Johnstone striker Graham Cummins has found football happiness in defence