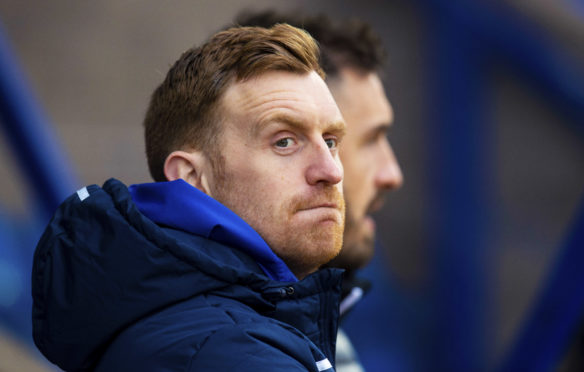 Steven Anderson has had to carry his bat into the pavilion after declaring on a club record innings of 441.
And St Johnstone caretaker manager Alec Cleland believes the next man on the list of appearances will have "half an eye" on dislodging the McDiarmid Park legend from the number one spot.
Having signed a half-season contract, Liam Craig has given himself the chance to impress a new manager and earn an extended run at closing in on Anderson's total.
Sitting at 398, the former Falkirk and Hibs man has 43 matches to make up.
But Cleland isn't ruling it out.
The stand-in boss had no hesitation in recommending that Saints hold on to the 33-year-old, pointing out that his performances last season proved there is plenty of fuel left in the tank.
"Liam's played a lot of games for us and is very close to the 400 milestone," said Cleland.
"He definitely still offers a lot as a player.
"He's signed for six months and we'll see what happens after that. Hopefully we're in a better position and we can extend it.
"I'm sure he'll have half an eye on the record.
"I know he's desperate to get to 400 which I'm sure he will now.
"He'll have an important role to play for St Johnstone again next season."
Craig was a first team regular through December, January and February, playing a big part in the upturn in form that took Saints clear of relegation danger.
And Cleland believes he has been the perfect mentor for their young star, Ali McCann.
"When Liam back from Hibs he didn't have to prove himself all over again because we knew what type of a player and a character we were getting having worked with him previously," he said.
"Liam has so much experience. He's got the respect of his team-mates and the coaches.
"You need players like that around the club.
"He's been great for Ali and the other young players and will continue to be. He's always there to offer advice.
"As far as Ali is concerned, Liam has helped bring him on leaps and bounds."
Another reliable servant for Tommy Wright over the years who is now tasked with impressing a new manager is Chris Kane.
Cleland believes his skill-set perfectly complements those of the other two centre-forwards on the books, Callum Hendry and Stevie May.
"When you ask other managers and centre-backs about Kano, they'll tell you what a pest he is to play against," he said.
"He puts in so much work. He takes the knocks, uses his strength and gets us up the pitch.
"He never stops being willing to make runs.
"He gets a bit of stick for not scoring enough goals but there's no doubting his worth to the team.
"Chris, Stevie and Callum all played a really important role. It's a great mix between the three of them.
"That's why we were so keen to keep Chris. They give us such a good balance.
"When we've been picking teams, we've been able to look at who we think would suit a particular game and opposition.
"Chris was a big part of the run we went on even though Stevie and Callum scored more goals."
The third Saints player to sign a contract through to January was Callum Booth.
Booth has only been at the club for a season but he was a crucial component of a much-improved backline from the moment he got his chance at Kilmarnock.
And according to Cleland the former Dundee United and Hibs man has also helped raise the standards of his left-back rival, Scott Tanser.
It's a battle that they'll pick up when the new season gets underway.
"Callum had shown what he was all about at other clubs in Scotland," said Cleland.
"It didn't work out down south but that wasn't his fault.
"When somebody like that becomes available to bring in you don't have any hesitation.
"When he got his chance he proved that he was a worthy addition to the team.
"I think it has helped Scott as well.
"Scott had been a regular and there hadn't been much competition at left-back. Boothy gave him that challenge.
"Scott had to sit on the subs bench for quite a few matches but when he came back in after we changed the formation, his form was brilliant.
"We want that competition again next season."
Alec Cleland hopeful that Drey Wright will stay at St Johnstone as three players sign new deals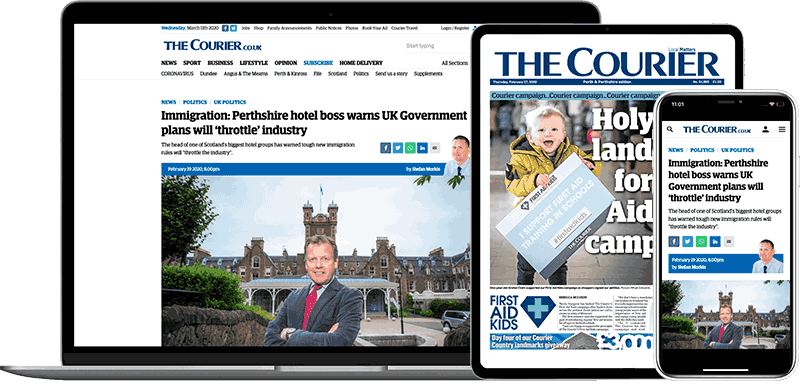 Help support quality local journalism … become a digital subscriber to The Courier
For as little as £5.99 a month you can access all of our content, including Premium articles.
Subscribe