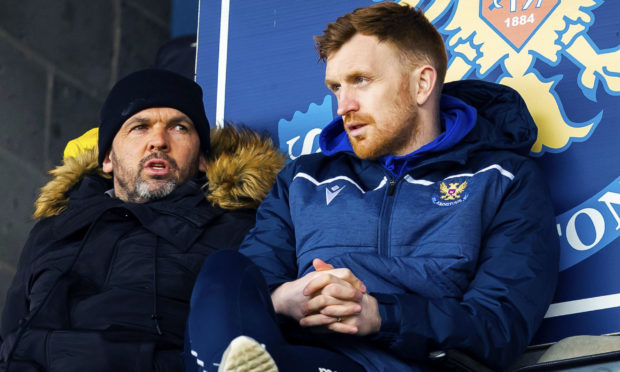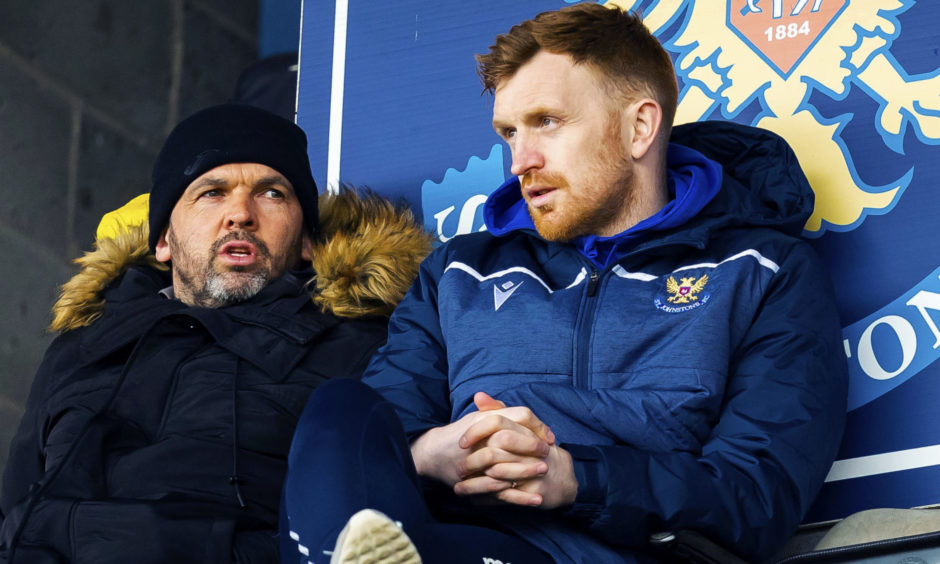 A month has now passed since St Johnstone shocked their fanbase with the news that legendary manager Tommy Wright had left the club. Eric Nicolson looks at how the situation has developed as far as appointing his successor is concerned, and the job that new man will be taking on.
THE REPLACEMENT
St Johnstone made it clear from day one that they were in no rush to identify and hire Wright's replacement. And they have been true to their word.
You can't blame chairman Steve Brown for taking his time when there is still no inked-in date for getting football going again in Scotland.
The last few weeks have played out as expected.
True to form, there have of course been some outlandish candidates throwing their hats into the ring, or having someone throw them in on their behalf.
If Luis Boa-Morte, Mark Wotte or Attila Sekerlioglu ends up managing St Johnstone next season then the term 'going in a different direction' would have to be redefined.
And if you can picture Brown asking Steve Lomas to return for a second stint, you really haven't been paying much attention to the Perth club either.
That's not to say some credible leftfield names haven't emerged in the last few weeks.
Rangers reserve team coach Peter Lovenkrands is indeed, as the newspaper which linked him with the post, "well thought of" at Ibrox. He is exactly the sort of candidate whose CV can stand out when a board of directors has an open mind and doesn't have a fire to fight.
And when somebody of Darren Fletcher's calibre says on radio that he could be ready to step into the world of management, you would be foolish not to take notice.
I haven't changed my opinion that Linfield's David Healy ticks a lot of the boxes for a St Johnstone-type boss but Andy Morrison of Connah's Quay Nomads should also probably have been name-checked from the start of this process.
Morrison served his apprenticeship in non-league football and has achieved Wright-esque success in Wales year after year after year (just ask Kilmarnock supporters). Four Europa League campaigns and a domestic cup triumph sound familiar?
There are also candidates with Scottish lower league and top flight coaching experience on the McDiarmid Park long list.
Not a quote has been attributed to John Robertson since Wright left Perth and the suspicion remains that he is holding out for the Hearts job. Intriguingly, though, you can speak to people with strong Tynecastle connections who suggest that Ann Budge holds Wright in higher regard than Robertson.
He'll need to show impressive dexterity if he wants to spin both plates.
For all that has been written above, and speculated elsewhere, it could yet still pan out that Brown has been working off a shortlist of one all along.
The bookmakers might make it a bunched pack at the front of the race but Callum Davidson was my favourite at the start of May and he's still my favourite at the start of June.
THE INHERITANCE
Look at the backdrop against which the next Saints manager will be working and you can see why a continuity, low-risk candidate like Davidson would be so appealing.
The squad was already one that didn't need much surgery when Wright left and, if anything, the requirement for a new boss to put a personal stamp on it has lessened over subsequent weeks.
Those who had already drifted to the fringes under the Northern Irishman – Danny Swanson, Steven Anderson, David McMillan and Ross Callachan – have been released. That Drey Wright and the club were unable to find middle ground in contract discussions and that he has now moved on as a result has come as no surprise whatsoever. And the four other out-of-contract men – Murray Davidson, Callum Booth, Chris Kane and Liam Craig – have all signed new deals.
Even if you're not taking the contract extensions as a hint that Brown has in mind a manager who knows those players well and would approve of them being kept on, it leaves very little scope for manoeuvre in the transfer market.
The talk in Scottish football has been of top flight clubs, apart from the big boys, operating with senior squads of 20 players while the money men and women get to grips with the financial ramifications of Covid-19 and closed-doors sport.
If you include Ross Sinclair as a third-in-line goalkeeper, Saints have 18 senior pros signed up for 2020/21. Adding a winger and a central midfielder (probably both on loan) could well be the only wriggle room left for the next manager.
Stability has always been one of the Perth side's biggest assets in the Wright era and its importance could be elevated to an even greater height in the next campaign.
Compare and contrast Saints with Kilmarnock, for example.
Standing still doesn't usually equate to moving forward in football. But a talented, young playing pool with significant room for improvement put up against top six rivals going backwards will give a new St Johnstone manager the platform to show it can be done in the right circumstances.
Scotland's loss is Northern Ireland's gain for St Johnstone award nominee Ali McCann