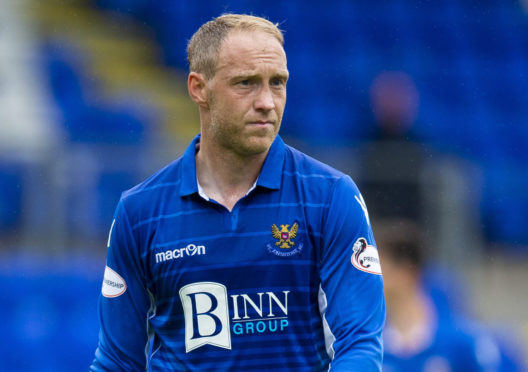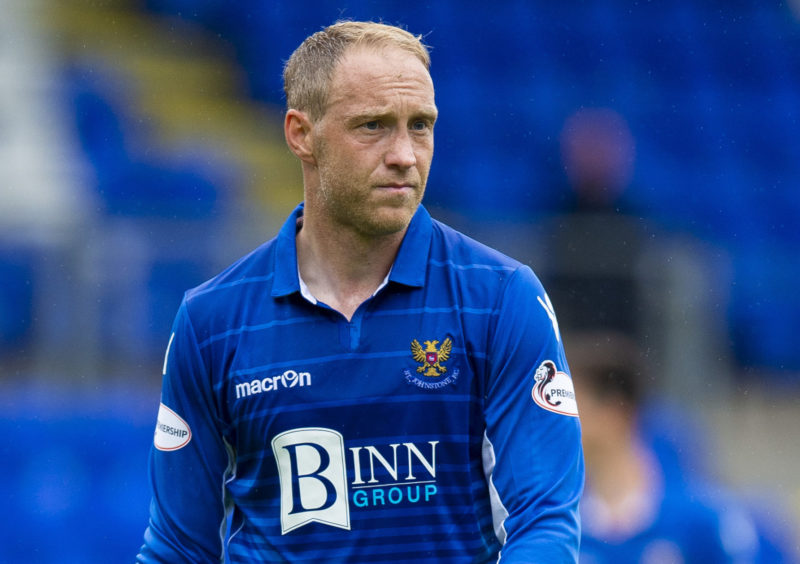 A new manager won't have to do too much spadework to unearth the secret of St Johnstone's success, according to Steven Anderson.
The 2014 Scottish Cup hero, who made a record number of appearances for the Perth club in his 16 years at McDiarmid Park, knows better than anybody what was at the root of an unprecedented golden era.
The bosses may have changed but the team spirit hasn't.
It's what Tommy Wright's successor has to make sure he cherishes.
And it's one of the main reasons Anderson believes Wright's former assistant Callum Davidson is the perfect man for the job.
"The biggest thing over the years has been the spirit we've had," he said. "That's what propelled us through the last 10 years.
"If you heard us on the pitch you'd have thought we all hated each other.
"But off it, we were as tight a group as you'll get anywhere.
"We just all had that will-to-win and it was about getting results, so if we had to put a rocket up each other then that's what happened.
"Some of the faces have changed but the work ethic stayed the same no matter who came in and out.
"Obviously it helped that there was a core of players who stayed for six, seven, sometimes 10 years.
"You couldn't get away with anything in the dressing-room, it was brutal at times.
"The lads would be on each other all the time and it ran itself.
"The experience was there, managers didn't have to bother about what was going on because they knew we'd look after ourselves."
On the prospect of Saints going back to the future to hire the current Millwall number two, Anderson said: "Callum Davidson for me – knows the players and knows the club, so he is a good fit."
It isn't just club legends like Anderson, Dave Mackay and Chris Millar who eulogize the Saints' dressing room camaraderie and mentality after they are gone. Players who spend months in Perth rather than years also realise special squad chemistry when they see it.
"People who have come through the club will always tell you the same," said the 34-year-old. "It was different class.
"I bumped into Brian Graham recently and he said: 'That dressing-room we had – that was unbelievable'.
"That's something you always get when you speak to boys who have played here. That's been the foundation of the whole thing."
Until his exit last month, Anderson was the only survivor of the John Connolly era.
Connolly was never likely to be head-hunted for a bigger job on the back of his work with Saints but it remains a mystery to the veteran centre-back that Wright wasn't.
"It didn't work out for John but he wasn't a bad manager," Anderson reflected. "It just wasn't the right fit for him at the time.
"Owen Coyle replaced him and took the club forwards, you just have to look at what he's done since to see how good he was.
"He was a good guy, he was very enthusiastic and I enjoyed working under him.
"When he left, Del (Derek McInnes) took over and that's when the club went to another level.
"He was different class, he brought in a lot of good players, signed the right types as well, and that got the club back up.
"He got us into the Premiership and we were never in any danger of going down during his time.
"Steve Lomas did a good job taking the team to third place and then Tommy, there's not much more you can say about the last seven years.
"He's been outstanding for St Johnstone and I still can't believe he didn't get a move to a bigger club.
"Look at Coyley, he did a good job at Saints but that was in the First Division and he didn't win a cup or anything.
"Tommy has had the team in the top six most season and won the Scottish Cup, but never got his move.
"It's baffling. Nobody has been able to understand it.
"If you look at what he's done and compare it to some of the other managers who have got moves from Scottish clubs, it's ridiculous."
ERIC NICOLSON: A month after Tommy Wright left St Johnstone, who is likely to replace him and what will he inherit?