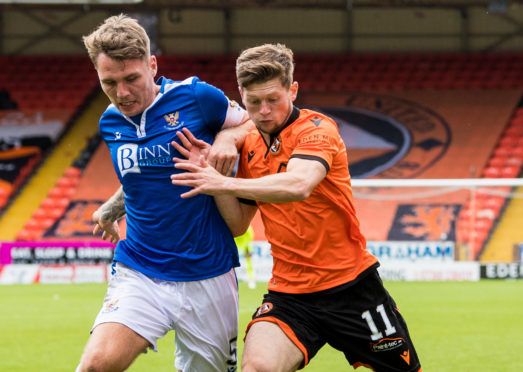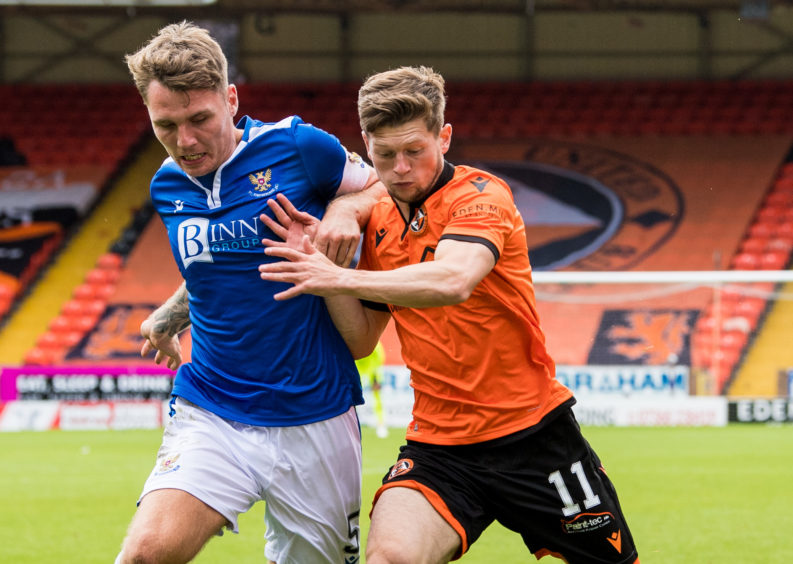 Nobody who knows Callum Davidson, or has spoken to people who have worked with him on the training ground, ever thought he would be a Tommy Wright clone.
Possessing a deep knowledge of the McDiarmid Park playing staff, the club and the league made him the obvious choice to replace the man he worked alongside for several years and enjoyed historic success with.
But Davidson would have been an outstanding candidate for this or any other Premiership managerial job as a result of his football intellect and his ideas on how best to advance the squad he has inherited and added to.
Rushing to definitive conclusions on the back of the opening game of any season would be foolish – and even more so in this of all years.
But what the first viewing of a Callum Davidson St Johnstone did tell us, is that the new manager is going to be bold and innovative.
Five at the back is nothing uncommon in a Perth side – Wright became increasingly fond of it against the stronger teams in the division in his last few months in charge, particularly after Jamie McCart's arrival. It definitely suits the combined skill-set of the centre-backs.
It is how Davidson sees the game in front of that backline – namely, with two central midfielders and an attacking three – which will make the development of this team over the next few months so intriguing.
With Michael O'Halloran getting sent off on the stroke of half-time, we only got 45 minutes to assess the whole formation's effectiveness, or rather the effectiveness of the players in the formation.
Dundee United had a three against two numerical advantage in the middle of the pitch and did a pretty good job of exploiting it when Ian Harkes, Calum Butcher and Peter Pawlett pressurised Liam Craig into uncharacteristic mistakes and nullified Ali McCann as well as any opposition midfield has done in a long time.
It was by no means a one-sided contest, and Saints improved as the first half went on, but when it was 11 v 11, this part of the pitch had become an area United were enjoying some dominance in.
As Jason Kerr explained, though, in a 5-2-3 set-up a lot of responsibility to help out the midfield duo falls on the centre-backs. And in this team, him in particular.
Even though Saints were a man light after the break, they were able to get more control by better implementing their manager's instructions, rather than just matching up with United like for like and dropping David Wotherspoon back in there. It was a brave call by Davidson and got its reward with Craig's equaliser.
"With having two in midfield and three up top, sometimes you need to be a bit narrower and help out in midfield and when one of their strikers drops in there you need to go in with him," said Kerr.
"There was a danger of our midfield getting over-run (in the first half) but I felt that we dealt with that.
"I always enjoy playing in a back three. It gives me licence to get forward. The gaffer is keen on it. He likes that style of play and has worked with it down south.
"He told me at half-time that I was going to be our out-ball. And that was how it worked for our goal. I was able to dribble with the ball and get it out to Danny (McNamara)."
The cross from the right wing-back – a contender for Saints' man of the match on his debut – was poorly cleared by Mark Connolly and Craig lashed a volley past Benjamin Siegrist.
Because the numbers in defence and midfield didn't change after O'Halloran's red card for a third misjudged tackle in as hot-headed a spell of football I can ever recall seeing from the forward, the system from back to middle was left intact for the full match.
The three part of the 5-2-3 only got 45 minutes, though, with Wotherspoon left in the arrow, O'Halloran right and Callum Hendry at the point. But it was a half that didn't showcase the potential of a frontline nicely balanced with pace, skill and close control.
It would have been a source of frustration that Saints didn't manage to get O'Halloran or Hendry in a mismatch of a foot race with Connolly, Mark Reynolds and a 17-year-old Lewis Neilson. Even if he hadn't been ordered off, it was a half in which pretty much everything went wrong for O'Halloran. His touch and positional awareness were missing.
The significant mitigation – for O'Halloran and the attack as a unit in the first 45 – was of course that Saints had been out of competitive action for five months and only got to play two pre-season friendlies through no fault of their own. A sharper United in the early stages should simply be put down to their extra games.
Kerr acknowledged that the cobwebs took longer than they would have wished to get blown off their nice new kits.
"We were a bit rocky in the first 15 minutes," he said. "Everyone looked a bit leggy at the start and we were a bit slack.
"But after that I thought we were the better team. We were moving the ball better and playing more football as the first half went on, which made the sending off especially disappointing because we could have really got at them in the second half with 11 men.
"It shows how good the team is that we can come back and get a draw with 10. We had chances to win it as well."
To get a point with 10 men while match fitness is being built up and kinks are being ironed out in a new formation that has subtleties and pitfalls represents a good day one for St Johnstone and their new manager. The growth scope in this side should excite Perth fans and hopefully came across in United's online stream of Saturday's game.
The changes Davidson was able to make at wing-back and in forward positions also gives encouragement that Saints will be able to take advantage of the new five subs rule rather than fear it.
The one part of the squad that does look in need of strengthening is central midfield. Murray Davidson missing out through injury, and only having youngster Cammy Ballantyne on the bench to cover, meant both Craig and McCann had to see out the full 90 minutes.
When it's just the two of you in this system, that's a lot of work.
So a first team-ready player for that position should be the priority in the transfer market.
Matt Butcher fitted in well with Wright's formations in his short loan last season and, if a deal can be done to bring him back from Bournemouth, he would be ideally suited to the way the Northern Irishman's successor wants his Saints team to play.
And if Butcher paid his £12.50 on Saturday afternoon, he would have come to the conclusion that being part of the Davidson project is certainly worth signing up for.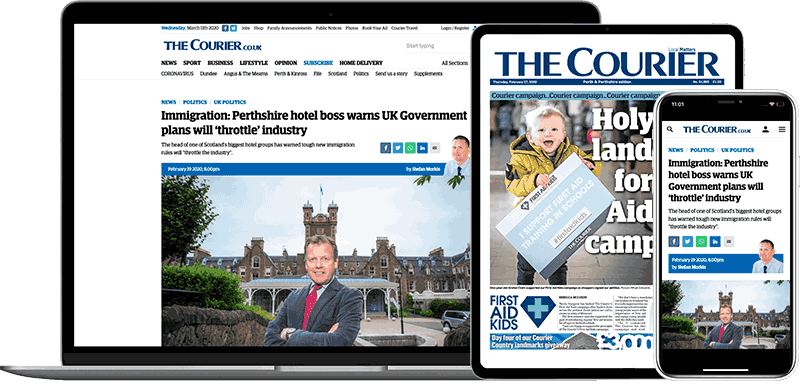 Help support quality local journalism … become a digital subscriber to The Courier
For as little as £5.99 a month you can access all of our content, including Premium articles.
Subscribe