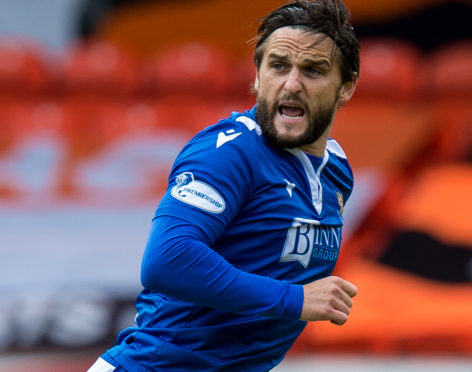 It has been the best part of a decade since Craig Conway last played at Ibrox.
But the veteran winger has plenty of good memories for inspiration as he prepares for tonight's return to the home of Rangers with St Johnstone.
The 35-year-old was part of a 3-2 win there towards the end of his last season with Dundee United but the highlight was a draw that proved to be a big step on the road to Scottish Cup glory a year before.
"It's a great place to play," he said. "Even though there are no fans, it will still be a brilliant experience. And for me personally, it's a ground I've not played at for a long time.
"It would have been in 2011.
"We got a couple of good results there with United. The 3-3 game in the Scottish Cup is the one that stands because of what happened afterwards – beating them at Tannadice in the replay and going on to win the competition.
"We could have beaten them on the day and after we knocked them out at our place there was a realisation that we could go on and win the whole thing.
"It turned out to be the hardest game we had in that cup run."
The odds are stacked against Conway's new club this evening but he insisted that belief is high in the Perth camp even though they were disadvantaged by their weekend clash with Aberdeen being called-off and their opponents are in impressive form.
"Saturday was out of our control," he pointed out. "There was nothing we could do about it and we've been preparing for Rangers ever since.
"We're a very fit squad and I think we showed that against Dundee United when we were the stronger team in the second half even with 10 men and maybe deserved to win.
"Rangers and Celtic have probably played more games than most but we've got a run of matches coming up now and it goes back to control what you can control.
"We've worked hard and the manager has prepared us well.
"They've had a game on Sunday and have had a quicker turnaround than us – you can look at it that way."
Conway has used the longer than expected time between games to build up his fitness and is hoping to get his first start for Saints sooner rather than later.
"I've been feeling better in training over the last week," he reported. "Hopefully I'm not too far away.
"Match fitness will be a different thing but I'm an experienced player and I know my body. I feel fit and I feel ready. It's down to the manager now."
The significance of the game being played behind closed-doors as opposed to in front of a packed stadium is hard to gauge.
Conway said: "I've seen it work both ways with a big crowd– their fans being right behind them and being against them.
"Not having supporters in the ground certainly doesn't seem to be affecting Rangers badly at all just now.
"As a player, once you go on the pitch and have your one on one battle, everything else goes out of your head. You're focusing on your job.
"Even though there aren't any fans you still need to make sure you concentrate on your own job for the whole game and hopefully play very well."
There was a chance for Conway to make Ibrox his home ground when he moved on from Tannadice in 2011.
"I went and met Ally McCoist (then Rangers manager) at Murray Park," he recalled.
"I was pretty close to signing but I had my heart set on going down south. That was always the aim.
"Ally is a legend and a great guy. I remember sitting having tea and toast with him. He's a real character.
"I was genuinely close to signing.
"It was before they had their financial issues. It was to play in the top flight. I think it was about six months later that things started to go wrong there.
"I backed myself to go down south and I loved every minute of it so I've no regrets. There were a lot more highs than lows – playing against the big teams, a couple of promotions and a cup final."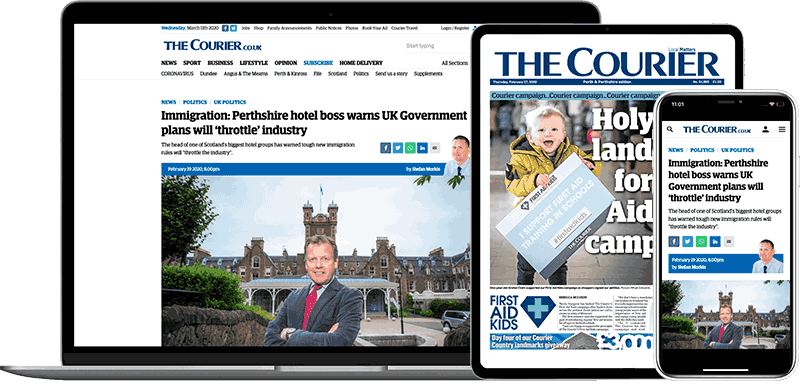 Help support quality local journalism … become a digital subscriber to The Courier
For as little as £5.99 a month you can access all of our content, including Premium articles.
Subscribe