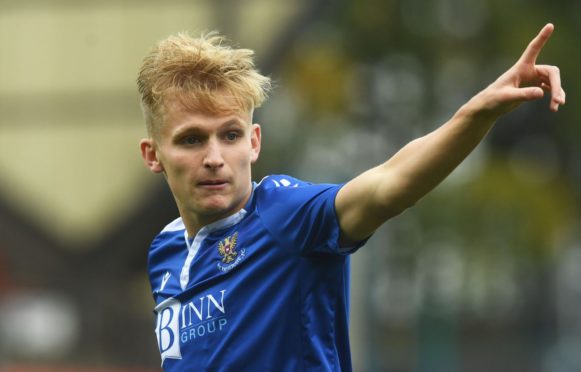 Ali McCann's first task in the hard school of senior international football will be to cram in every lesson he can get off Northern Ireland's soon to be most-capped player of all time.
And the eager pupil's second task will be to dethrone the master.
McCann couldn't wish for a better role model to study close-up than Steven Davis, who is expected to go past Pat Jennings on Thursday night and make his 120th appearance for his country in the Euro 2020 play-off semi-final against Bosnia and Herzegovina.
But a changing of the guard will happen sooner rather than later and Danny Griffin believes the young St Johnstone star can position himself to be the Rangers man's successor.
"Steven Davis was in Ali's position a good few years ago," said Griffin, who earned 29 Irish caps. "He was even in a squad with me, that's how long ago it was!
"Ali plays the same way as him. He keeps the ball well and makes the right pass. They are similar players.
"It's a great opportunity to learn things off Steven over the next week or so. How does he go about things? How does he demand the ball? How does he move it about the pitch?
"All these things help you get better and take the next step.
"But he's not going there as a squad-filler. He's going there to play for his country. He'll be going into those training sessions thinking: 'I want that jersey'. You have to think: 'I'm going to take his place'. If you don't think like that there's no point in being there.
"Steven Davis is the most-capped player but he isn't going to continue forever.
"Ian Baraclough will be looking at who he can bring in to replace him. The Northern Ireland squad will be changing over the next couple of years."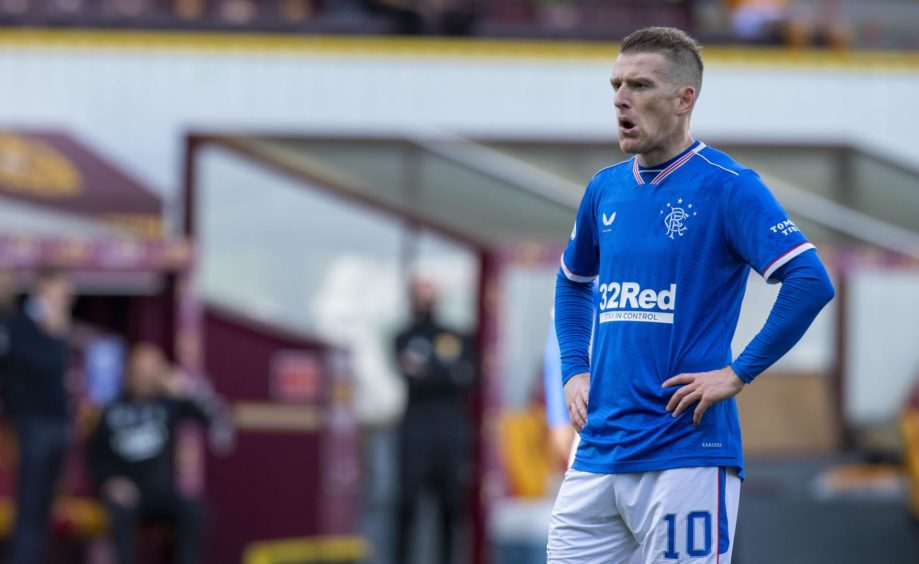 Griffin, the club and community development officer at McDiarmid Park, has kept a keen eye on McCann's progress since he first worked with him in the Saints academy. Every challenge that has been put in front of the 20-year-old has been met and the same will be true with his next one, whether it comes on Thursday or further down the track.
"Ali will take to it like a duck to water," he said.
"He's already had a lot of experience in the 21s and he's been a first team player for St Johnstone for well over a season now, as well as his time at Stranraer.
"He thoroughly deserves it. Whichever team he's playing against, he always stands out.
"The Celtic game was the latest example. He gets it and gives it, rarely wasting a pass. I think he only gave the ball away once on Sunday when he played a pass blind out to the left.
"It's great for Ali to get this recognition but it's also great for the club that a young player has come through the academy to get called up to play international football.
"Usually Saints players have to wait until they leave the club before that happens – Callum the manager is one of a few where that has happened."
Griffin added: "Myself and Dave Black had Ali in the same 16s/17s team as Jason Kerr. As everybody knows, Jason ended up changing from a central midfielder to a centre-back but there was never any doubt about Ali's position.
"He was good on the ball and always wanted to get on it and pass it.
"He's been a breath of fresh air in the Saints team since he got his chance and he's made that position his own.
"Jimmy Nicholl (Baraclough's assistant) was at McDiarmid watching him at the Aberdeen game and I told Jimmy then that he was ready for a call-up.
"To be in the top five passers in the league last season, playing for a smaller club like St Johnstone, is incredible for a young boy.
"He was nominated for young player of the year but should have won it really."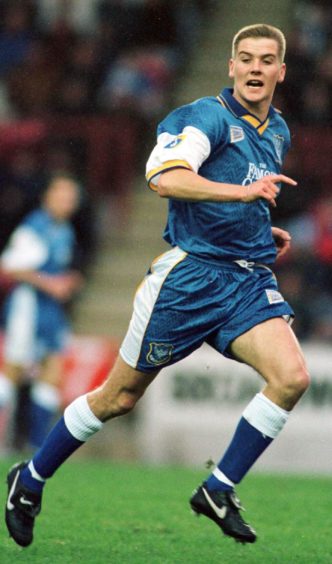 When Griffin broke into the Saints first team as a 17-year-old, reserved might have been a fair description of his nature off the pitch but reserved couldn't have been a less accurate description of his demeanour on it. The comparison with McCann is an obvious one.
"That would be fair," he said. "Ali's a shy boy but going to Stranraer will have helped him a lot in that respect.
"For me, I was going into a dressing room with the likes of Roddy (Grant), Biscuits (Allan Preston), Alan Main, Jim Weir, Kano (Paul Kane), Dodsy (Darren Dods), George (O'Boyle) and Alan Kernaghan. The way football was back then, if you weren't a strong character who believed in himself you wouldn't survive.
"It's been a bit different for Ali. He's come into a young team, with a few experienced ones still there. But you still have to establish yourself and prove yourself on the pitch.
"There's no doubt Ali has done that."
McCann's call-up has "brought back happy memories" of the day Griffin heard he had been selected for Northern Ireland's full squad for the first time. There were no Sky Sports yellow ticker bars back in the mid-90s, however.
"My first call-up was for a game against Sweden," he recalled. "I was just 17.
"I was in the middle of a forest near Ballinluig doing a sponsored walk when I got told the news. I think it had been organised by Paul Cherry but it was a long time ago. Biscuits was the only one with a mobile phone that had a reception and he got the call from Stewart Duff telling me to get back.
"It was such a buzz.
"I walked myself back down and drove to McDiarmid. My flight to Belfast got sorted, I went back to my digs to pack a bag and I flew over that day.
"At that time the Northern Ireland team might not have been the best – we went through a period of not being able to score – but there were still some really good players to learn from.
"Bryan Hamilton was the manager. I think I was in three squads without playing before I made my debut against Germany.
"It's great to see the Saints and Northern Ireland connection continue. There has been myself, George, Gerry McMahon, Alan Mannus, Tommy (Wright) and now Ali."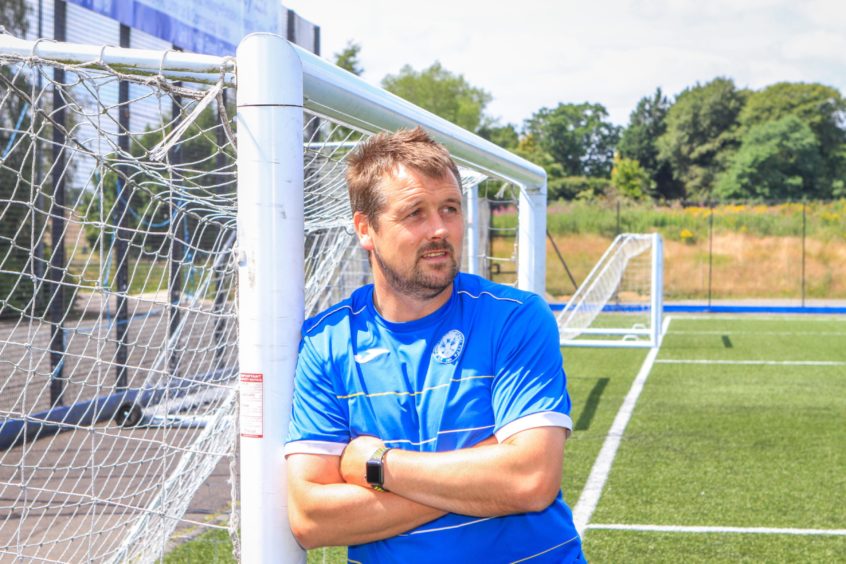 Saints have McCann tied up on a long-term contract. It didn't happen in this window but there will come a time when chairman Steve Brown gets an offer too good to refuse. Full caps will only add to his value.
"If David Turnbull goes for £3.5 million and Scott McKenna goes for £3 million, why can't Saints ask for £3 million?" said Griffin.
"It's the going rate. I'd actually say that Scottish clubs don't get enough for their top players who move down south.
"Ali has the physical attributes that you need in England and if you put him in a better team – no disrespect to Saints – he'll become even better himself. Just look at Andy Robertson. And he's shown his versatility in different midfield roles for Callum this season."
https://www.thecourier.co.uk/fp/sport/football/st-johnstone/1630846/confidence-intact-at-st-johnstone-going-into-betfred-cup-clash-with-kelty-hearts/