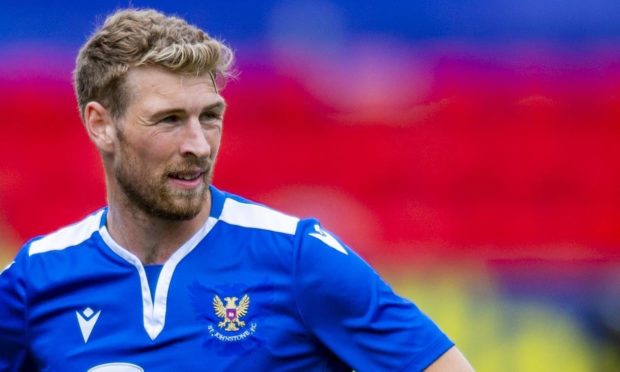 There is an 'i' in hat-trick.
But as the old cliché tells us, there isn't one in team. Nor in St Johnstone, for that matter.
Last Saturday David Wotherspoon had the opportunity to tick off a career first and then spend the rest of the weekend changing his mind about what to do with his match ball.
Instead he chose to make sure that Callum Hendry was the player stepping up to take the 88th minute penalty, gladdening the heart of a striker who went on to break his duck for the season.
That the famed Saints' team ethic is as powerful as ever has been underlined. It has served them well for over a decade and, with sights set on moving off the bottom of the Premiership table into a position that better reflects the quality of the football they are producing, chances are it will continue to do so.
"I would have loved to have got a hat-trick but Callum has been struggling for goals this season," said Wotherspoon. "I thought that if he scored the penalty it would be the boost that he needed.
"Hopefully that's what has happened.
"I'm confident that it will do him the world of good and that he'll kick on from there and keep hitting the back of the net.
"That was my thought process.
"I've never had a hat-trick. I scored two at Ross County and two against Hamilton last season and now two against Brechin.
"I don't score many goals full-stop! I am still determined that day will come and I will get my hat-trick.
"But there is a bigger picture, as I've said.
"It's always been about the team at this club rather than the individual."
There was no doubting Hendry's gratitude after his goalless run came to an end at 12 games.
"He owes me big time now!" joked Wotherspoon
"He thanked me after on the group chat and I think he thanked me on Twitter. He thanked me personally as well. I think he was really grateful but the best way of thanking me is by kicking on now and getting more goals for the team.
"He is obviously getting more of a start this season. He was used quite a lot off the bench last season.
"He is beating himself up a wee bit. He is trying his hardest for the team and to score goals and it isn't working for him.
"I'm sure the goal at the weekend will fill him with confidence.
"We've seen it in training all the time and when he is on it he is a very good player and is hard to play against.
"He just has to relax and take a bit of composure and the goals will come for him."
Hendry may have to build himself back up as a supersub again but a certain starter at Hamilton this afternoon will be Stevie May, who got three goals against Brechin.
Wotherspoon is one of the few players left at McDiarmid Park who shared a pitch with the lethal finisher of 2013/2014. It would be asking a lot of May to hit comparable numbers in this campaign but the former Hibs man is encouraged by what he has been seeing.
"I feel as if he's getting back to his best," he said. "You can see that his movement on and off the ball is much sharper.
"It's a case of us finding him.
"When you watch games back he's often in acres of space but our final ball hasn't been good enough.
"We picked him out at the weekend really well obviously and we need to keep doing that. If we do, he'll keep scoring.
"His confidence will be really high after the Brechin game. It will have done him a world of good.
"In that first season when he scored so many goals he was shooting from everywhere and that's what he was like at the weekend. We're seeing that come back into his game."
Nine goals against League Two and Lowland League opposition is a start but backing that up in Lanarkshire and beyond will be the real proof that the goal scoring issue can be talked about as a past theme rather than an enduring one.
"The Brechin game turned out to be the perfect one for us and we'll take confidence from it," said Wotherspoon.
"In the previous matches we were creating chances but not finding the back of the net.
"We have goal scorers all over the shop.
"Our play has been good but it is obviously just that bit of confidence in front of the net that has been missing.
"It needs to change, and I think the last two games have helped.
"We've got Chris Kane coming back and scoring. I thought he was terrific on Wednesday night against Kelty. Murray Davidson is getting forward and Liam Craig is not afraid to have a shot and has scored plenty goals in his career.
"There are plenty goals all over the pitch.
"It has been a good week for us, for the whole team.
"Players that haven't really played much are getting game time and players that need a wee bit of a break have got a break.
"The goal scoring is one thing that we wanted to do as well. It has really been a good week for us."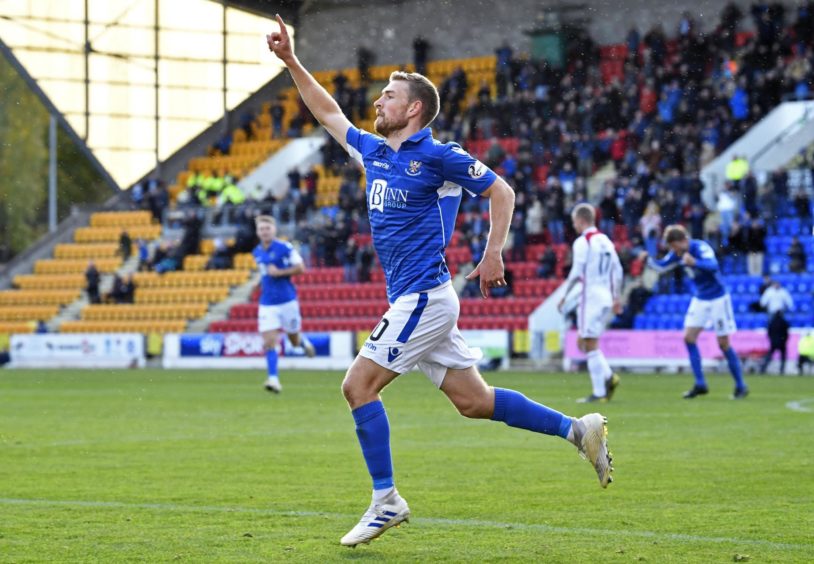 An October game against Hamilton proved to be an important one 12 months ago. Wotherspoon scored a double in a 3-2 victory that was Saints' first of that Premiership season.
"I had a really good chance at the back post to make it a hat-trick actually," he recalled.
"That match was a kick-start to our season.
"It was two each and Callum got the winning goal, which gave us a massive boost for the rest of the season. We are hoping to do the same this Saturday coming."
Wotherspoon added: "It's always a tough game going there but I feel we have performed well there over the past few years.
"We will be looking to take confidence from the last couple of games. Even in the games before that where we got beaten, performances have been good.
"There's no panic here. We know we have a strong squad and our performances have been good.
"We need to start winning games and that starts this weekend.
"The league is so tight. It was last season and it is again this season. If we believe in ourselves we have the squad here to do well."