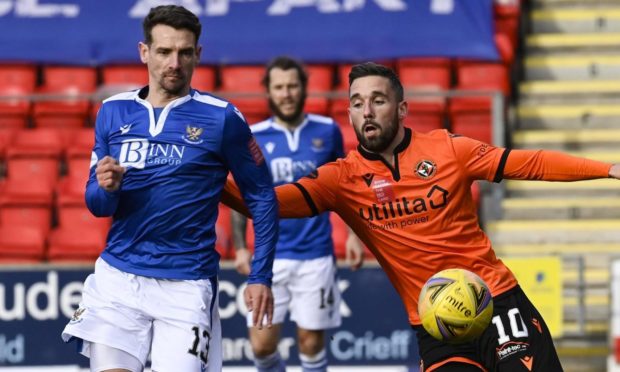 Turning 34 on the day you play against the club you signed for as a 20-year-old could cause the falling grains of sand in the hourglass of your professional career to sound like studs clattering on concrete.
So it's just as well for Craig Bryson that the torture to mind and body of seemingly never-ending injury at Pittodrie has been replaced by a carefully and successfully managed return to fitness and form at McDiarmid Park.
For the man who was being written off by many after his Aberdeen woes prompted Derek McInnes to cut short his contract prematurely, horizons have been opened up again to encourage him that this might be the golden autumn of his life as a top level footballer, not the bleak mid-winter.
"It is always a lot better when you are going into games and you are actually concentrating on the game instead of your body," Bryson acknowledged.
"When I was up at Aberdeen I'm not sure that I actually went into a game without pain somewhere.
"To come here and just concentrate on football, enjoy training and look forward to the games has been a massive difference for me.
"It's my birthday but I'm trying to forget about them! I'm feeling really good and fit. If you look after yourself then there is no reason why you can't play into your late 30s.
"I want to be available for every single game.
"If the gaffer wants to give me a rest or play another player for whatever game, that is up to him. I just want to be available and give him the kind of selection headache that managers love."
The evidence that Bryson's reputation as a quality Premiership midfielder is being restored with St Johnstone is piling up. First there was the substitute appearance at Hamilton and then the start against Dundee United – equally impressive both of them.
Solid foundations were put down before that, though.
"I had a week to two weeks to get ready when I first came to the club," he explained.
"I wasn't involved in the first couple of games but then we had the Betfred Cup when I got game-time.
"That has been good and quite a steady break-in period for me. Hopefully now I can feel the benefit of that."
Even if you haven't seen Bryson play, the fact that he kept Ali McCann out of the starting line-up for the United match is another indicator of his increasing importance in Perth.
"It is up to the gaffer to pick the team," said the former Scotland international. "I obviously don't get involved in that.
"If he picks me then I'm sure Ali, Murray (Davidson) or Liam (Craig) will support me and vice versa.
"I think that is what we have that is good up here.
"We have a good team spirit, we have everyone going in the same direction and I think that shows in our performances on a match day."
McCann's second Northern Ireland selection has been confirmed. Bryson played with Lewis Ferguson at Aberdeen and he expects the success stories of the two young midfielders to continue.
It can sometimes be good for a young player to sit out and watch.
"They are both excellent prospects in their own right," said the ex-Derby County man, reluctant to get too deep into comparing and contrasting.
"I think they are a wee bit different in how they play but there is no reason why both them can't move on to bigger and better things if they get their head down, work hard and listen to experienced players and their manager.
"Ali has been excellent for us.
"He has been rewarded with an international call-up as well and he was probably a bit unfortunate to lose his place last week against Dundee United.
"I think it was good for him. It can sometimes be good for a young player to sit out and watch.
"He obviously had the high of being away with Northern Ireland and I'm sure he will be raring to go tomorrow night if selected."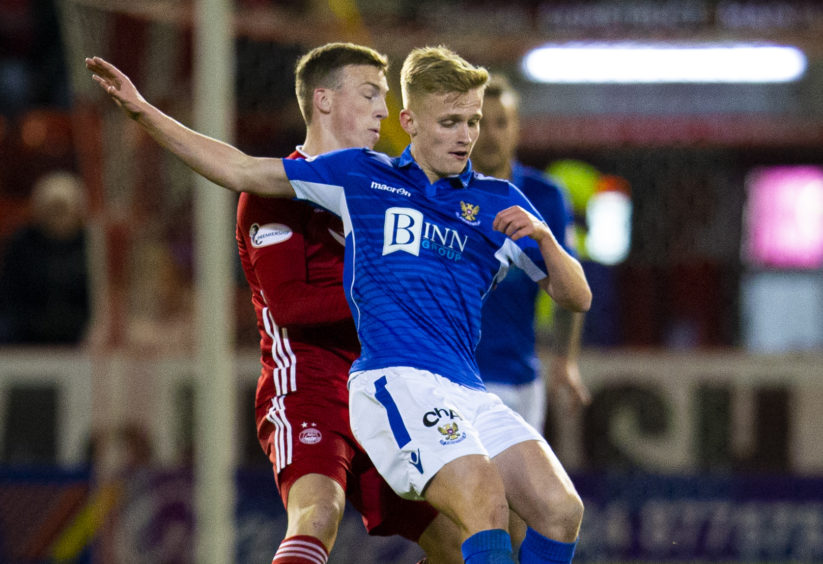 Bryson and Davidson formed the midfield partnership that worked so well in establishing control for Saints in their last game. Both the standard of his side-kick and the team as a whole have been as expected for the new boy.
"You know Murray is there and he is always going to come deep for every ball," said Bryson.
"I actually think he is better technically than a lot of people give him credit for.
"He is a really important part of this team and I think his performances over the last month or so show that.
"When you're a centre-mid there is added responsibility on you to link the team together.
"I'll always try to show and be available for the ball.  You need to look to get on the ball and create chances for your team-mates.
"With the experience of playing against St Johnstone and watching them, I saw the way they were trying to play and what they were trying to do.
"That has been cemented by coming here and seeing the work we are doing on the training pitch and the work we are trying to implement on a game day.
"It is no surprise the way we are playing.
"It was a good victory for us away at Hamilton. It was a game where everything just clicked for us so it was nice. We carried that performance into the Dundee United game but we just couldn't find that goal to get us the three points.
"We just need to add that finishing touch to our play and hopefully we can turn draws like our last one into wins."
Bryson benefitted from Callum Davidson's patience on arrival and the same will apply to another recent recruit, Guy Melamed, whose introduction to St Johnstone match days is likely to be as a potential replacement against Killie.
"Guy will fit in fine," he said.
"He has obviously come from a different country and I'm guessing the football over in Israel is maybe a wee bit more relaxed than it is over here.
"It might take him a wee bit of time to get used to the pace that we play at and the intensity then I'm sure he will be absolutely fine."
Bryson's theory that he can enjoy several more seasons in top flight football is supported by the enduring importance of Chris Burke, nearly three years older than him, to tonight's opponents.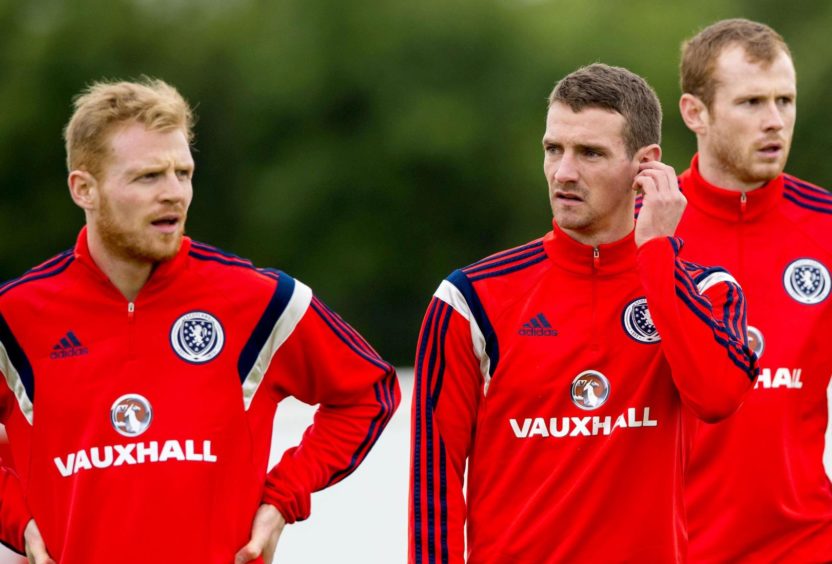 "Chris has been excellent for them and I was a big fan of his when he was down south at Birmingham and Cardiff," said Bryson.
"I was in a few Scotland squads with him as well.
"It's testament to him that he is still able to perform at such a high level at the age he is.
"Kilmarnock are a well-organised, experienced team and usually hard to play against.
"If we play the way we can, there is no reason why we can't get the three points."