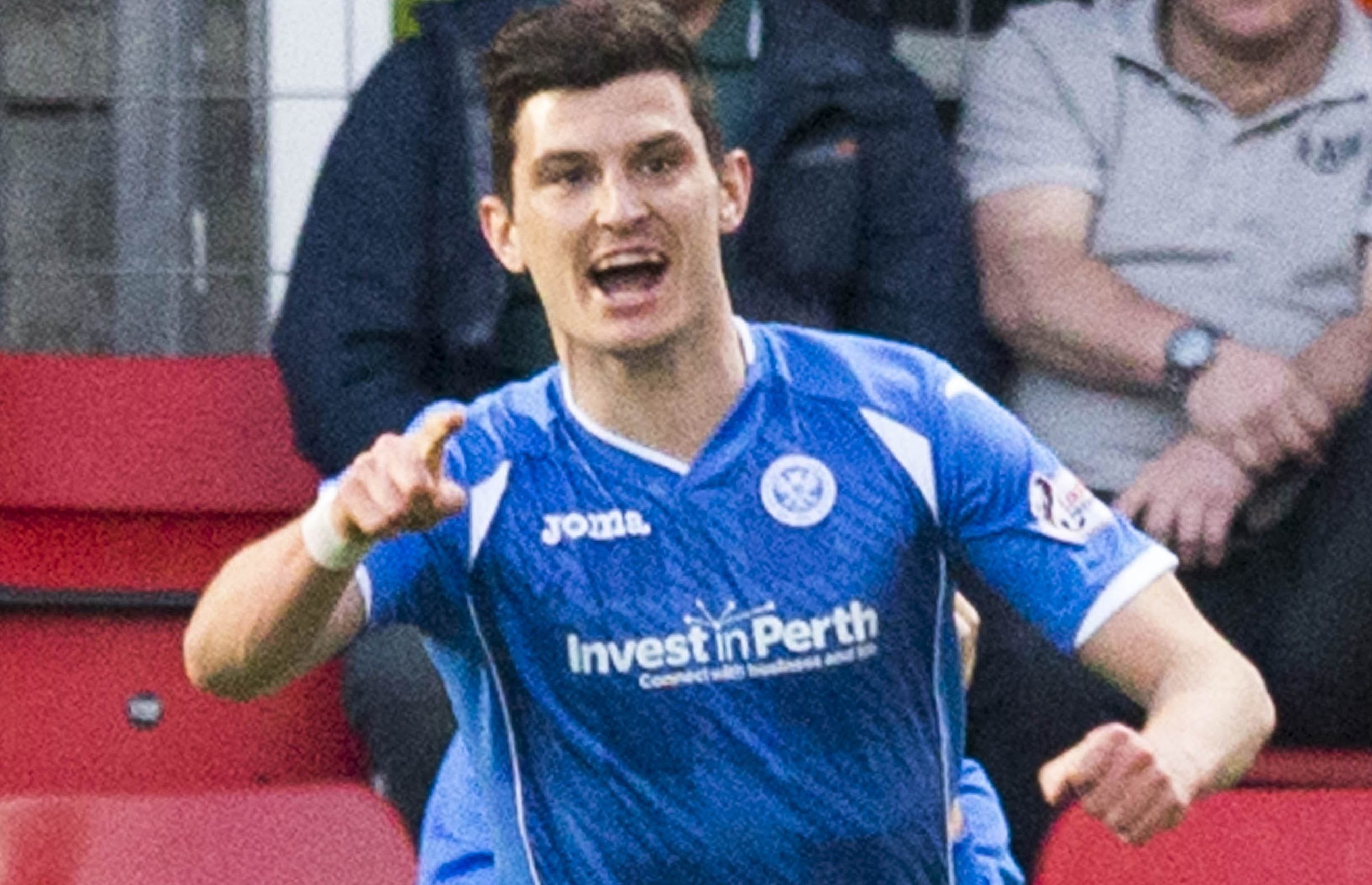 Graham Cummins had forgotten the goalscoring feeling.
And the St Johnstone striker is relieved that he won't have to spend the summer wondering when he will experience it again.
The Irishman scored the winner against Celtic on Wednesday night, ending a drought that dated back to the end of October.
There was a lengthy injury lay-off that played a significant part in the goals drying up, but he admitted that his failure to find the net was starting to cause concern.
Cummins said: "It has been a long wait for a goal – October 31 at Hamilton was the last one. It has been such a long time.
"I was injured for a while but I was beginning to wonder if I would ever score again. That's what was going through my head because I had been missing chances.
"Macca (Steven MacLean) has been banging them in and he was telling me I'd get one. He was so happy for me when I scored. That sums up the squad we have here.
"When you're a striker your main objective is to score. It's all very well playing decent but you want goals.
"That's the drought over and hopefully if I get a chance against Hearts I will put it away.
"I am looking for momentum going into next season."
The other relief is that his goal didn't cost Celtic the Premiership title – because he might have caused his dad some problems back home.
Cummins explained: "I got a text from my dad, Ricky, right after the game. And my mum said he had never been so happy for Celtic to lose.
"He's in a Celtic supporters' club in Cork and his friends were all ringing him. He goes to their monthly meetings. They're a glorified booze-up.
"I suppose it's just as well they had already won the league."
As soon as the Celtic match was finished his Saints team-mates were winding Cummins up about the level of difficulty involved in the match-winning goal, but the former Preston North End man is having none of it.
He said: "I don't know why people are saying it was a tap in. It was a volley, the first of my career!
"It was coming down and I was thinking 'I can't miss this.'
"But I caught sight of a Celtic player coming in and thought he might get a block on it.
"I didn't know how to celebrate. It had been so long since I had scored.
"One of the kit men, George, actually said I would score when I came on. I reckoned I had no chance when you take a look at my goalscoring record.
"My aim was to get one before the end of the season. Any goal is good but it was special for me to get it against Celtic.
"They passed it better after the break and we got lucky at the end when they missed a chance to equalise. But sometimes you just have to ride your luck."
Cummins started the season with a goal at Tynecastle, so doing the same in Edinburgh tomorrow would be a nice way to book-end a memorable campaign.
He said: "The manager said after the split we wanted to finish strongly so now we are looking to make it five wins in a row against Hearts.
"I don't think anyone would have expected us to win all these games but we have deserved our victories.
"There's ways to motivate lads and we have responded after losing to Dundee United and Kilmarnock.
"People were saying we got into the top six by the skin of our teeth but it's about a full season not a couple of games.
"We have justified our top six status by going on a good run."