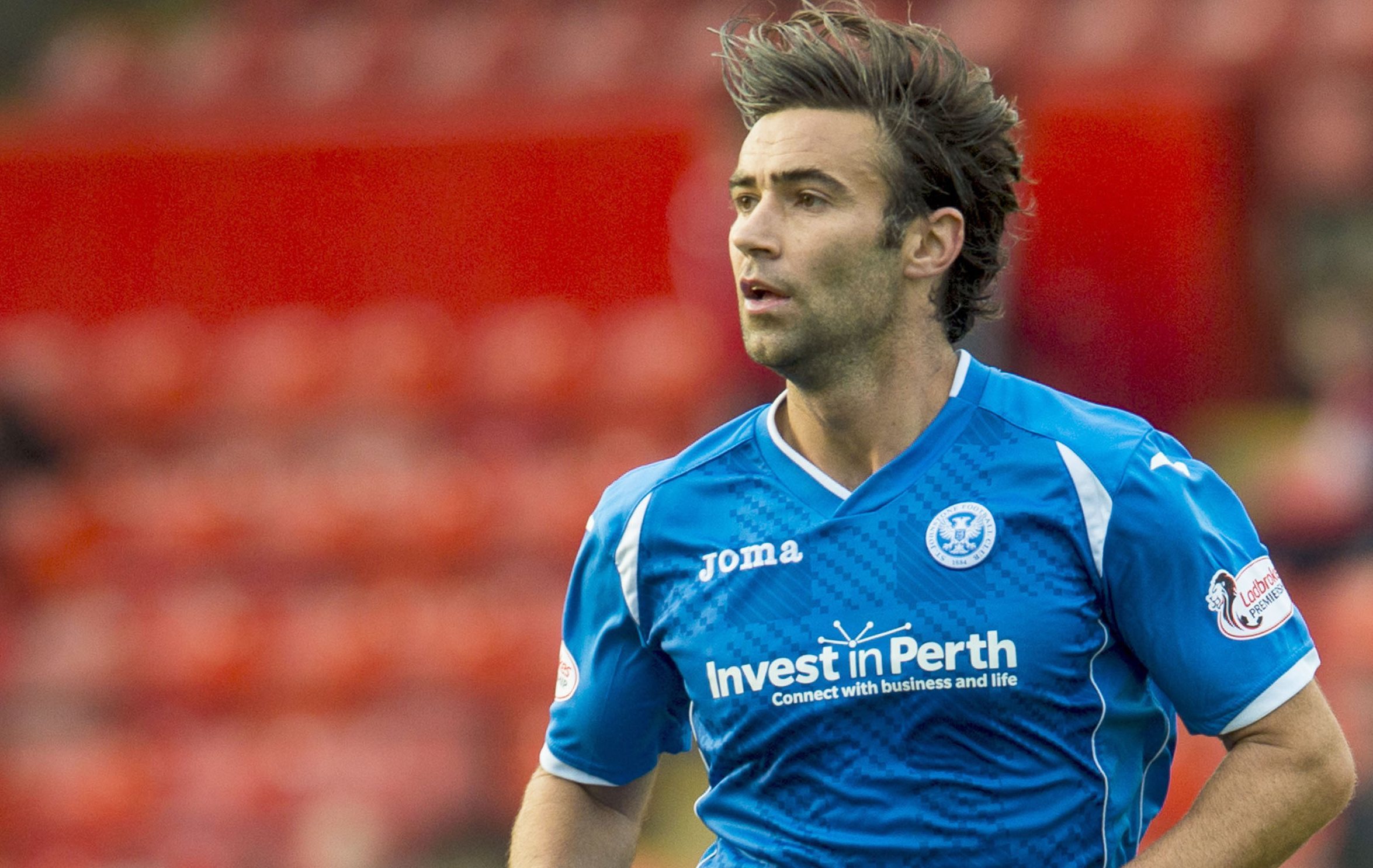 Simon Lappin, Scott Brown, Michael Doyle and Plamen Krachunov have been released by St Johnstone, with John Sutton told he can leave.
Manager Tommy Wright admitted that in an "ideal world" Lappin would have been kept.
He explained: "Simon was a difficult decision because he is a great pro and has done well in the two years he has been here.
"But even though we are looking to increase the budget I have to find money within the current squad to strengthen.
"In an ideal world you'd want to keep a player like Simon but it is a balancing act. I'd imagine there will be interest from other clubs in Simon.
"We told Scott a few weeks ago the likelihood was we couldn't keep him. He has done well in the last few games.
"It is an area we are going to strengthen and he could find himself in a similar situation to Liam Caddis and not play many games. That's no good at his age. He probably agrees it is best for him to move on."
On Sutton's situation, Wright noted: "John has been made available to other clubs about either a loan or a transfer.
"He wants to play. He is another good professional. He may have a case to say he hasn't been given many opportunities but that has mainly been down to the form of others. I'm not sure we will carry four strikers next season."
Youngsters Neil Martiniuk, Greg Kerr and keeper Jordan Millar will also move on.
Jason Kerr will probably go back to East Fife on loan.
Wright added: "There are a couple of things to tidy up with East Fife regarding centre-back Jason Kerr going back on loan.
"He is moving up a league. He is playing in a stronger league and that will be good to test him."
Meanwhile Wright praised centre-back Liam Gordon for his debut performance at Tynecastle.
He said: "Liam coped well going back to a club that released him. He can be proud of his debut. He should be looking to work hard in pre-season to try and force himself to the first team squad."