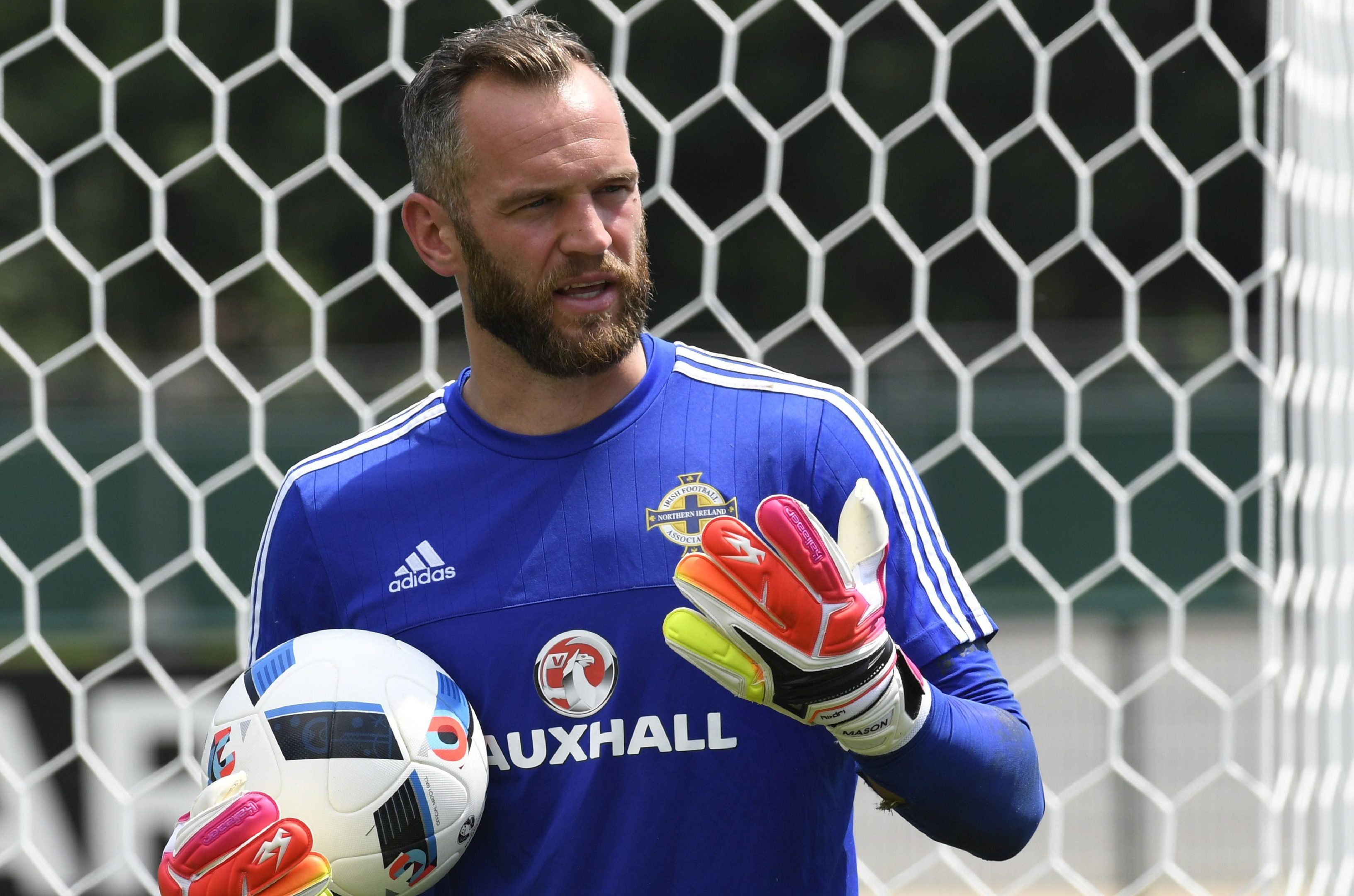 St Johnstone goalkeeper Alan Mannus is ready for Euro 2016 action if called upon.
The Northern Ireland man is the third choice of Michael O'Neill behind Michael McGovern and Roy Carroll, but if opportunity knocks in France, Mannus is prepared to take his chance.
Mannus, whose country start their Group C campaign against Poland on Sunday, said: "Like a few of the other players in the squad I am thinking that I am unlikely to be involved in the action.
"All I can do is work hard in training and then see what happens.
"Obviously I want the lads involved to do well. However, I would love to play some part. That would be right up there with other highlights in my career.
"I think everybody is just ready now for Sunday and just can't wait until the game gets here. We have been together now for a few weeks and we are ready to go."
When Mannus was a part-time player at Linfield, being in a Northern Ireland squad at a major championship finals would have been nothing more than a dream.
He said: "I played part-time football with Linfield until the age of 27.
"Unless you go across the water at 16 or 17, like the majority of the lads in our squad, you just don't think you are ever going to get the chance to play for your country.
"So obviously to be involved for so long is something I never expected. I certainly don't take it for granted and it's an honour for me to be involved."
Meanwhile, Mannus has welcomed the addition of another Northern Ireland international, Paul Paton, to the Saints squad.
He told the Northern Irish FA website: "I have only been in a few squads with Paul with Northern Ireland. He's a good player, a strong, tough tackling midfielder, and he's good on the ball. He seems like a good guy and I think he will fit in well at St Johnstone."