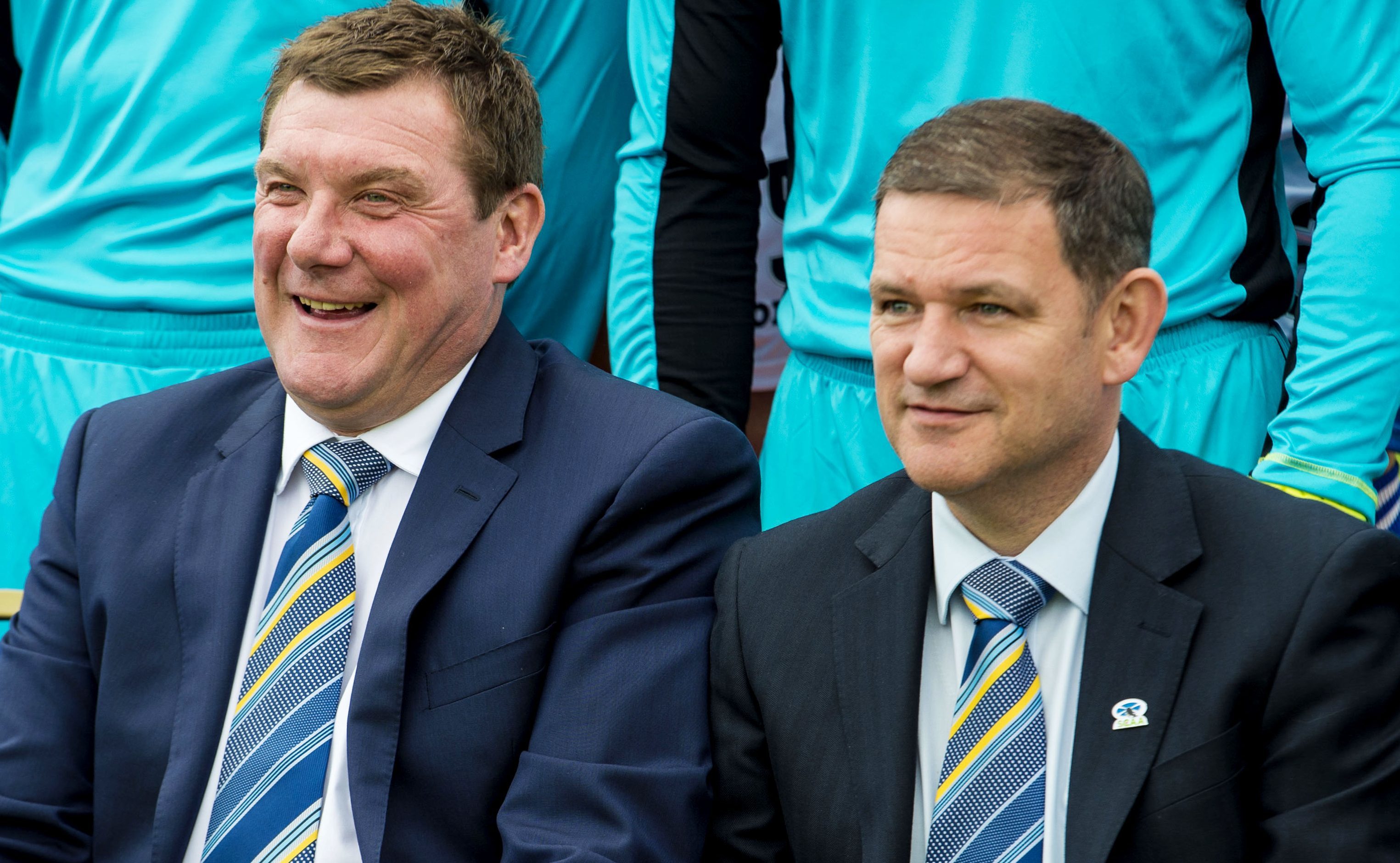 St Johnstone chairman Steve Brown is more excited than ever for the Scottish football season to get started.
Brown, who announced a sponsorship deal with Perth firm Alan Storrar Cars, can sense a heightened sense of anticipation for the Premiership campaign.
And, with the Saints players returning for pre-season on Monday after their first proper summer break for several years, he is one of the many counting down the days to kick-off.
"There's a lot of positivity within the game, speaking to fans and fellow directors," Brown said.
"Everybody's looking forward to the new season, I certainly am.
"It is disappointing that we missed out on Europe after finishing fourth but there will be benefits I'm sure for the players, who have had a longer break.
"We keep raising the bar but luckily most of our supporters are realistic as far as expectations go.
"But the manager is the type of guy who wants to win every game.
"I'm the same and we have a good nucleus of players who have been here a long time and share the same attitude.
"We have a good manager here and his personality helps attracts players.
"McDiarmid is a happy place to come into your work.
"We have made a few signings and managers always want more. It never ends. Tommy (Wright) is no different from any other manager in that regard. It is part and parcel of football.
"But what he gets will be dictated by finances, as always.
"Our aspirations for the season have to be more of the same. We have had huge success over the last four or five years and while it's getting harder and harder, that has to be the aim.
"There's no doubt it will be tougher than ever but I'm probably more excited about the coming season than I have ever been."
Much of the buzz surrounding Scottish domestic football is on the back of the big name recruits, with Celtic boss Brendan Rodgers the biggest.
Brown believes securing the former Liverpool manager was a huge coup for Celtic chief executive Peter Lawwell.
"The arrival of Brendan has just added to the excitement which is building up as we get closer to the start of the season," he said.
"To have someone of his calibre being attracted to Scottish football is great.
"It was a surprise to me, but in a good way.
"Celtic are a massive club but I didn't think someone of his pedigree would take the job because Scottish football isn't viewed as being top quality south of the border.
"So hopefully we spend more time talking about the good things in the game next season than the negatives."
Partick Thistle and Motherwell have expressed their anger at the Premiership fixtures they were given and Brown admitted: "I sympathise with the clubs who have only got the two games at home against Celtic and Rangers."
He added: "But there have been seasons when we haven't been too happy with the way they have shaped up. It seems to come in cycles.
"It's not ideal and we certainly wouldn't have kept quiet if we had been in the same boat. But it's not so much about finance as a sporting context that you want the equal amount of games home and away.
"Money won't keep you in the league. It's about points and going way to Ibrox or Parkhead is hard enough without having an extra game at those grounds."
On Saints' new sponsorship deal, Brown said: "We are delighted to have a reputable local company who employ a lot of people in the area on board.
"And Alan is a St Johnstone supporter who has followed us to games home and away, including our European adventures."
Storrar, whose name will feature on the Saints shirts and sponsored cars, said: "This is both a heart and head decision.
"We are a local company and have been involved with Saints for the last 10 years."