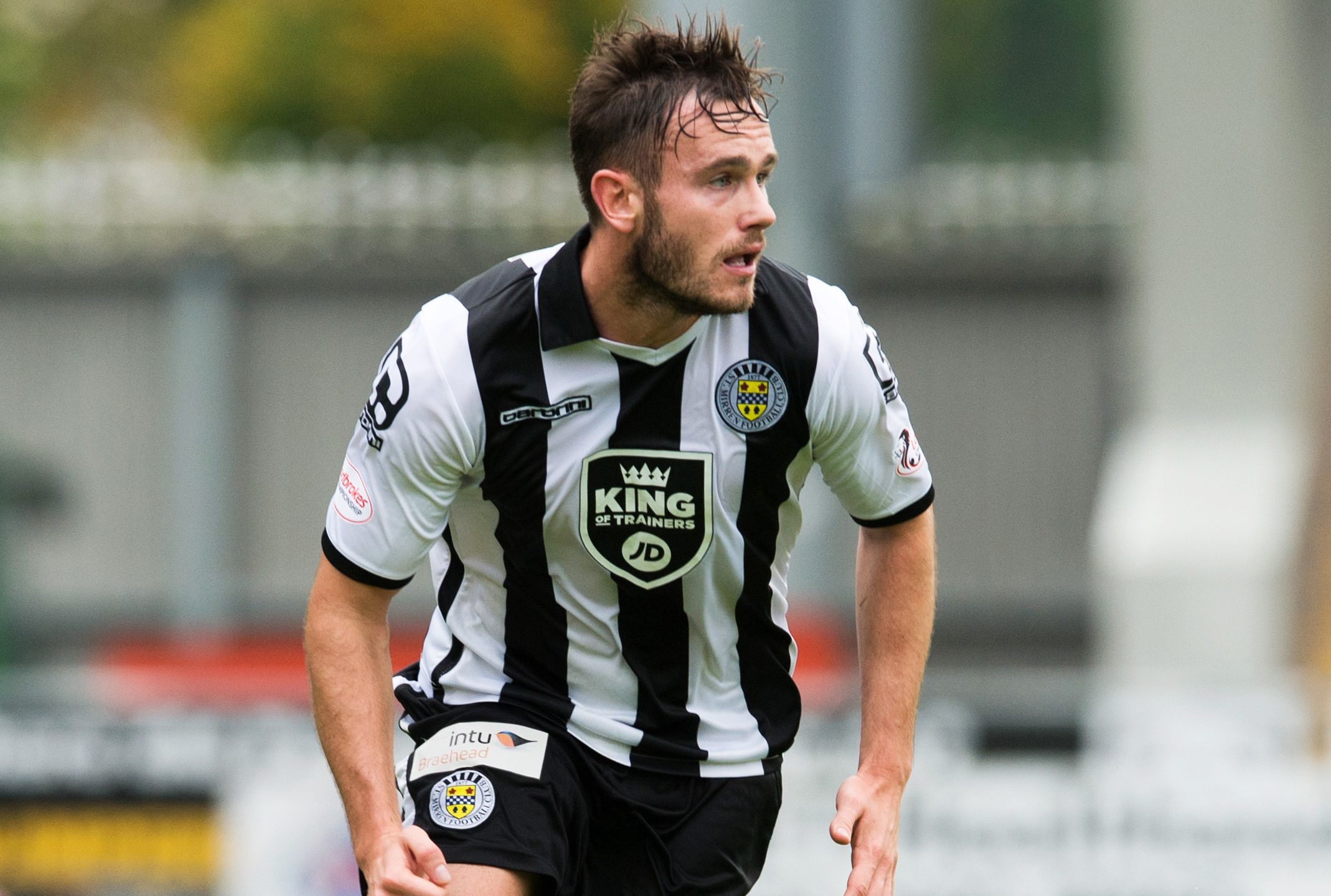 Keith Watson has admitted he was shocked when Jackie McNamara told him he didn't have a future at Dundee United.
But it didn't take the versatile defender long to get back to the Scottish Premiership with St Johnstone.
Watson hasn't held on to any bitterness about his abrupt Tannadice exit because he believes he'll be returning to the top flight a better player as a result of his short spell in the Championship.
On his United departure to Hibs a year-and-a-half ago, the 26-year-old reflected: "I had played the 16 or 17 games right up until Christmas and the team was doing really well, we were second or third in the league.
"But in the January they brought in Ryan McGowan who played the same position as me.
"Jackie told me that my contract was up at the end of the season and I wasn't in his plans, which was a shock because I'd been playing every week.
"So he told me that I could go if I found another team and I ended up signing for Hibs that night.
"I just went in to St Andrews, picked up my stuff in a wee black bag and said cheerio to the boys.
"They couldn't believe it, a few of them just said 'what?' when I told them.
"I'd been there since I was 14 but that was it, I've not been back there since.
"I was disappointed with the way it ended but that's football.
"I didn't want to see them go down to the Championship, though, because I was there a long time and the club did a lot for me.
"I like to think I did a lot for them as well, but what happened is football.
"It's going to be a difficult season for them with a lot of good teams in the Championship.
"But I am just looking forward to being here now, back in the top division and getting going at St Johnstone."
He added: "I enjoyed my time at St Mirren but was happy to get the chance to come back to the Premiership.
"The manager here told me he was keen a while ago and that was nice to hear because he'd tried to get me once before.  When I left Dundee United he phoned me but I'd already signed for Hibs by that time.
"He told me that day that he'd keep an eye on me so I'm delighted he did that and decided to bring me here. I made my mind up pretty quickly to sign.
"I got player of the year there so thankfully things have worked out well."
There were a few familiar faces from Watson's United days when he arrived for his first day of pre-season training at McDiarmid Park this week.
"I played with Swanny (Danny Swanson) and Paul Paton at United and with Liam Craig at Hibs," he said.
"I've also played against most of the lads over the years as well so I know them a bit. It won't take long to settle in.
"Paul will be a great signing here, he was a big player for Dundee United and it's no coincidence they picked up when he came back last season.
"He's over his injury now so it's good to have him here as well because he's a good player.
"All the new lads will face a battle to get into the team because it's a really strong squad here.
"But that's what you want at a football club and it really is the case that if someone drops out there's someone else waiting to take their place.
"From my point of view, I just want to get as fit as I can in pre-season and then hit the ground running.
"We have games coming up in a few weeks so hopefully I'll get a chance in them and take it from there."