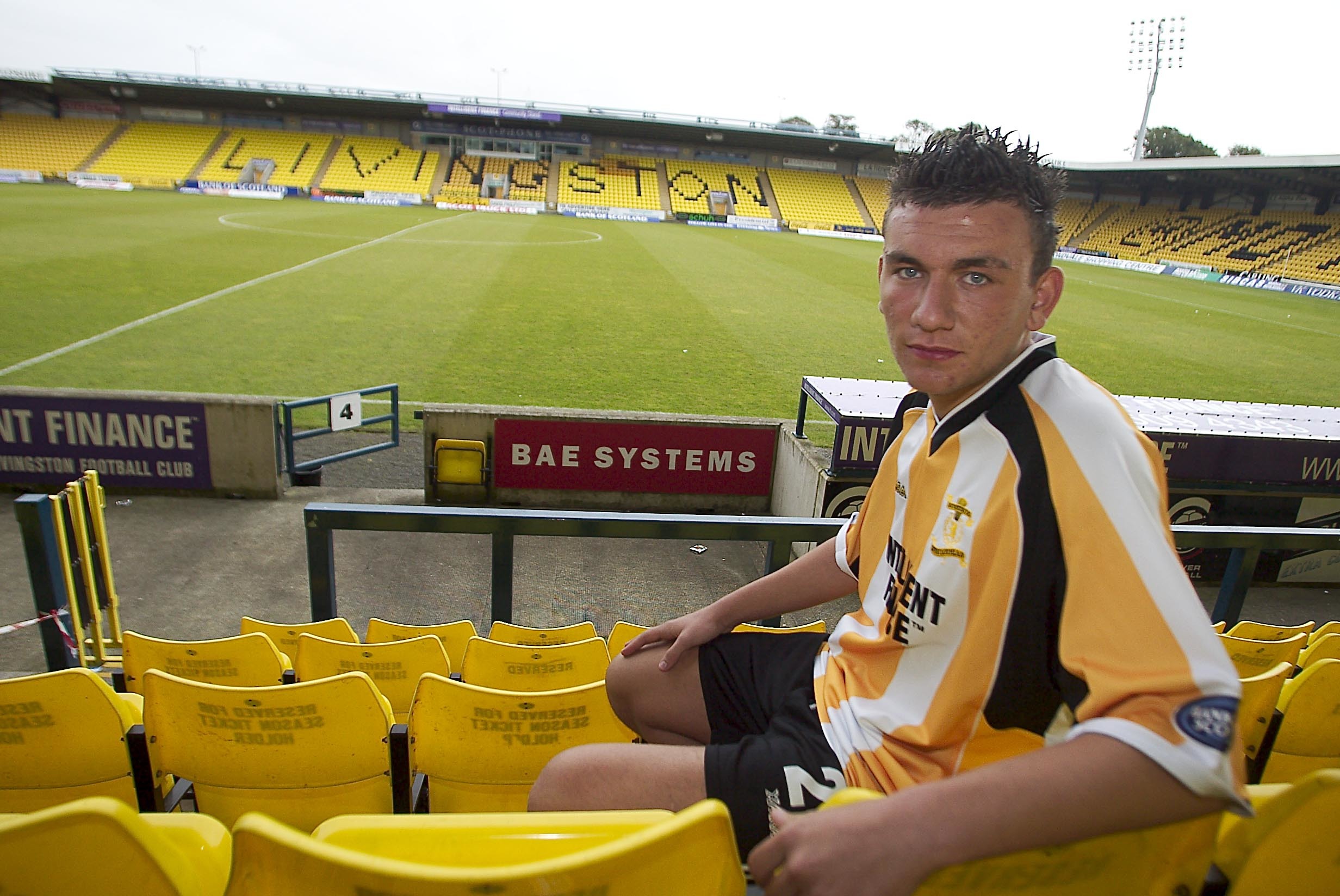 A lot of top class footballers have come off the Livingston conveyor belt over the last decade, St Johnstone's Murray Davidson among them.
But, in an exclusive club that includes the likes of Graham Dorrans and Leigh Griffiths, the Perth midfielder rates fellow West Lothian graduate Robert Snodgrass as the cream of the Livi crop.
And, after watching his old team-mate get Scotland off to a World Cup flier with a hat-trick in Malta, Davidson can envisage the Hull City playmaker being his country's talisman in the World Cup qualifying campaign.
"I'm delighted for him," Davidson said.
"When I first signed at Livingston as a 16-year-old I was nervous going into that dressing room.
"There was this Glasgow guy and I've never seen anyone as mad as him. Coming from me that's something!
"He just loved a joke. But as a person he was brilliant. He was one of the nicest guys you could meet.
"When I got called into a Scotland squad he was there and you could see he had mellowed a bit. He still loved a joke but he had calmed down. That will have helped him.
"He's one of those boys who does just genuinely love football. He just wants to get on the ball and make things happen. He's passionate."
Davidson added: "Cuptie (another ex-Livingston man, Dave Mackay) will tell you the same thing, at Livingston in terms of ability he was a step ahead of everybody with his football brain.
"Even in that team.
"I was thinking back the other day and there were over 10 boys who have gone on to play at the top level, which says a lot about Livingston's youth set-up.
"It might not be in the same numbers but even now they're still coming through. They've got the young striker, Matthew Knox, being linked with big clubs.
"Snoddy was unplayable in training sometimes.
"In the early days you could see that sometimes things weren't coming off for him and he'd be taken off early.
"But I think Mark Proctor was good for him. He would just let him do his thing and there would be a minute in a game when a bit of magic or a goal would change it.
"In the summer that the Italians came in we only had me, Dave, James McPake and Snoddy who were signed Scottish players. It was all trialists for the whole of pre-season.
"Snoddy got his move to Leeds at that time. I think the Leeds fans loved him and he was excellent any time I saw him in Championship games.
"He thoroughly deserved his move to the Premier League."
Davidson and Snodgrass have a bond from their Livingston days, but the pair were also united by misfortune.
"I spoke to Snoddy when he injured his knee," Davidson recalled.
"It was the same sort of area. I ruptured my patellar and he dislocated his.
"I think he had a set-back during his rehab. I know what it's like. So to get back and score a hat-trick in World Cup qualifier is brilliant for him.
"It will have been a hard and long journey to get back.
"To get there shows he's mentally strong as well as talented. To get that hat-trick is his reward.
"You can see how important he is for Hull in the Premiership now he's back. He's done extremely well for them in their first few games."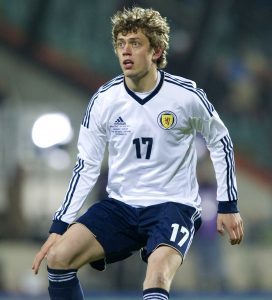 Davidson has one cap, a substitute appearance against Luxembourg in 2012, but he knows it will be a tall order to force his way back into the Scotland scene.
"I think midfield is an area where we've got real strength in depth," he said.
"You just have to look at the guys who couldn't get into the last squad.
"It would be great to get back but I'm just concentrating on staying fit and doing well for St Johnstone."
Davidson has benefitted from the international break, as he's been able to rest an ankle injury that has been bothering him since day one of the league campaign.
"I got a kick in the Aberdeen game in the last five minutes," he explained. "I got a scan and it was just excessive bone bruising in the ankle.
"You won't do any more damage and it won't get worse but it is quite nasty. It's pretty sore.
"I missed the Hearts game because of it and then I didn't train in the lead up to the Inverness game.
"Hopefully a few days off will be what's needed and it will settle down and I can kick on."