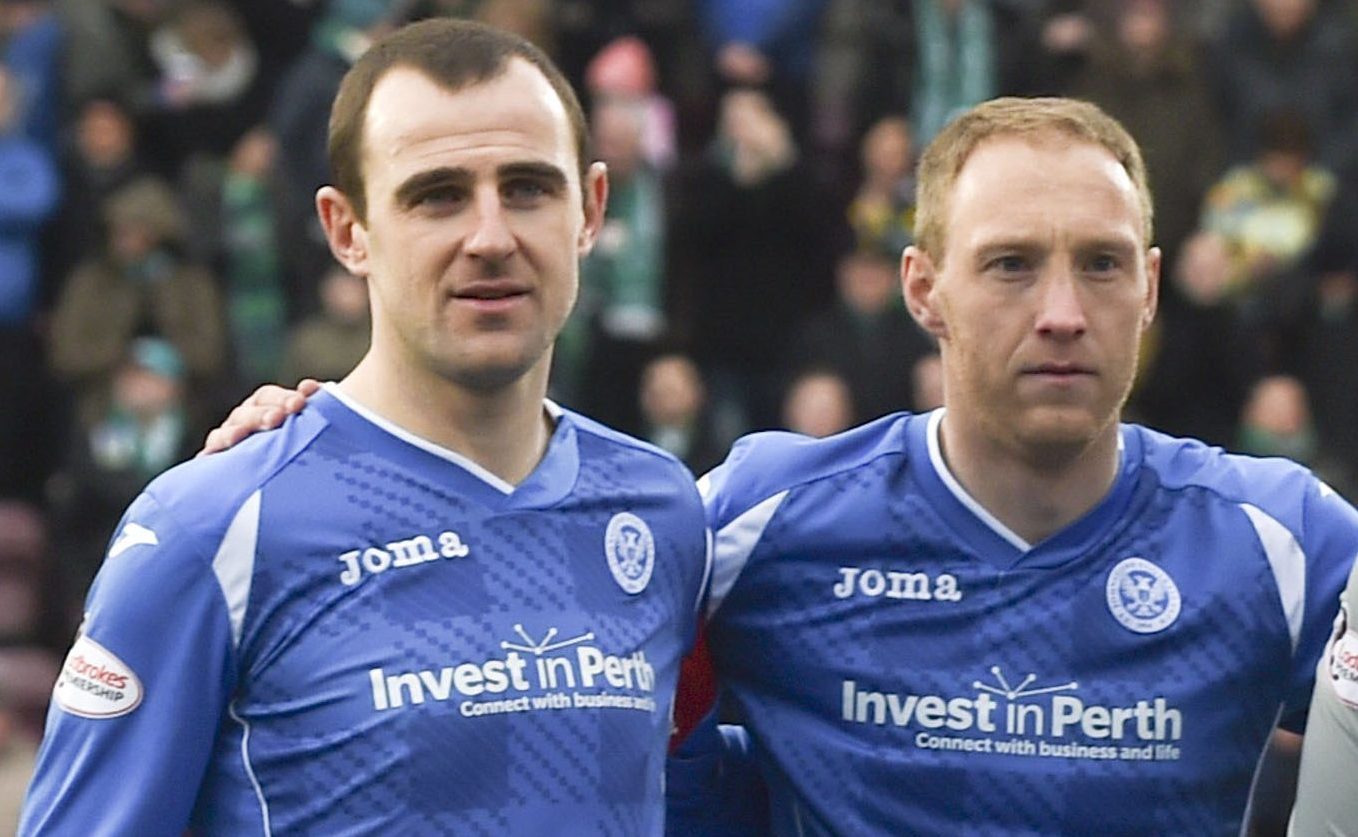 Dave Mackay is a "natural" for football management according to fellow St Johnstone Scottish Cup hero Steven Anderson.
The man Anderson described as the best uncapped player of his generation was a big presence in the McDiarmid Park dressing room.
And the centre-back has tipped his long-standing Perth team-mate to become a success in his coaching career.
"We were braced for this I suppose," said Anderson after Mackay's retirement as a player was confirmed.
"I have shared a car for a few years and Cuptie is a good friend of mine.
"He will never be forgotten at this football club after what he has achieved. He's the first captain to win the Scottish Cup and they will still remember that in 50 or 100 years. Cuptie is a club legend.
"The decision has been taken out of his hands because of the injury but that second hip operation was always going to be a hard one to come back from.
"He was so adaptable but I'd rate him the best uncapped player in Scotland when he was at his best for us at full-back for a few seasons.  No one was more consistent. He was different class. That's why fans here sang about dreaming of a team of Dave Mackays.
"Maybe if he had been younger at the time he'd have got a call-up. Maybe it was because he played for Dundee, Oxford and St Johnstone, who knows?"
Anderson added: "He has been a great captain and is a natural to go into coaching and management. He commands respect. When he talks in the changing room, people listen.
"I take the brunt of his one-liners. He knocks you straight down. There is a calmness about Cuptie but he can also rage when required. You need that as a captain and as a manager. He is a natural for management.
"This changing room is full of friends and he will be welcome here any time.
"He has to get experience first but I think he will do really well as a manager. Who knows, it might even be here one day further down the line."