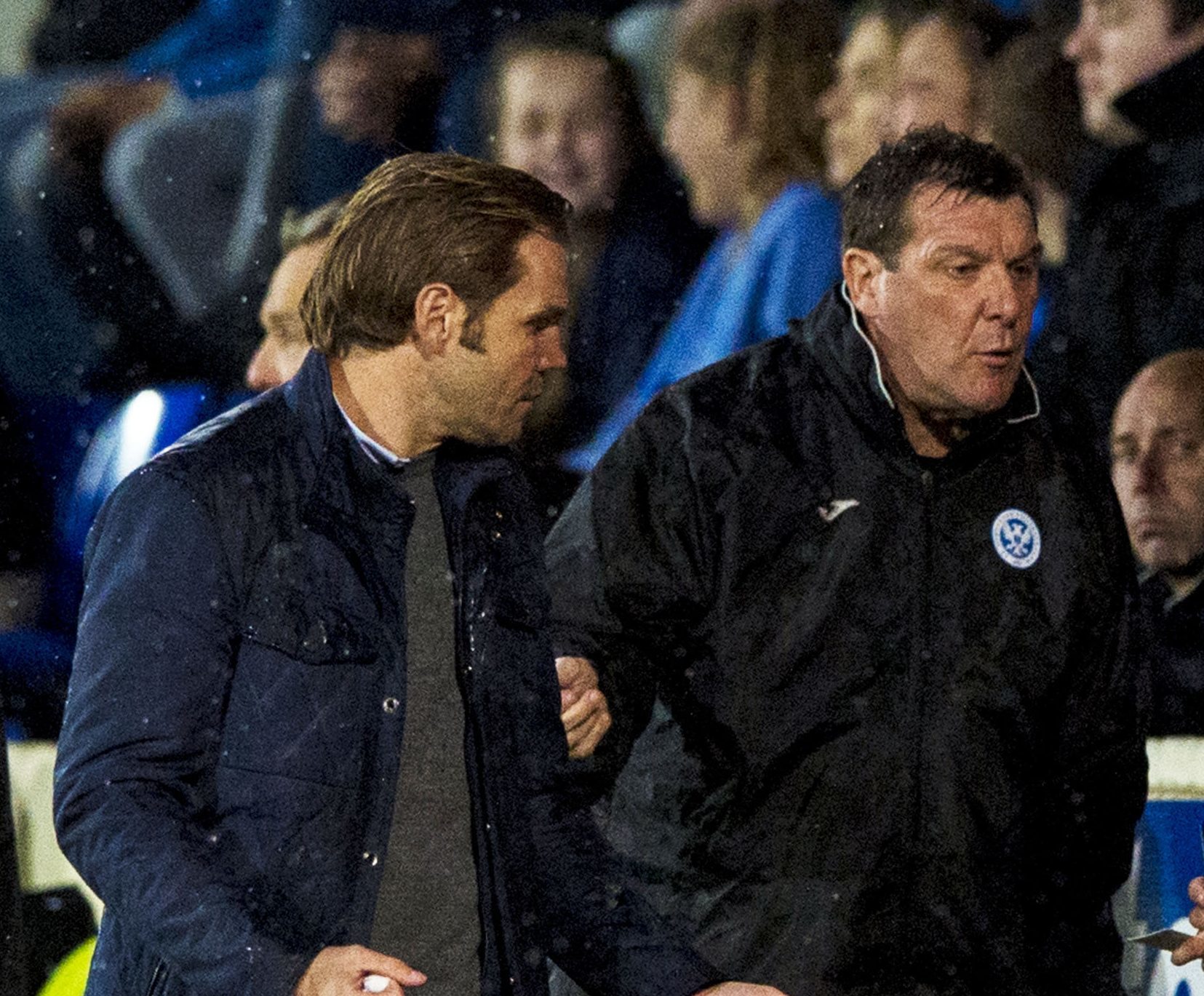 St Johnstone boss Tommy Wright has warned his players to be on their guard against a Hearts team who have got maximising contact "down to a tee".
Tynecastle manager Robbie Neilson has defended his men after admitting that he fears they are becoming tarred as a team of divers.
He will no doubt feel vindicated that Tony Watt has had his yellow card for simulation in the Hamilton game revoked.
Sam Nicholson was also involved in a controversial incident last weekend, and Jamie Walker has previously served a two-game ban for simulation.
It's a situation that Wright believes requires a "disciplined" approach from his own side at McDiarmid Park tomorrow.
"We've got to be disciplined against them because they have a good physical presence which I think is important in a team," he said.
"And we need to be disciplined in the last third. They maximise any contact that there is between players and have got it down to a tee.
"Defenders need to stay on their feet and not allow situations to arise where the referee needs to make decisions.
"Facts are facts. Referees will watch it.
"Last week Tony Watt should have had a penalty. But I can see why it's not given because it is an exaggerated movement.
"There's no contact in the other one (Nicholson's penalty). It looks like it but the player has maximised the situation.
"I think it's right that the managers highlight it because it seems to be something which has happened a few times with them.
"They pick up a lot of bookings in games and we know that we need to keep our heads and be disciplined."