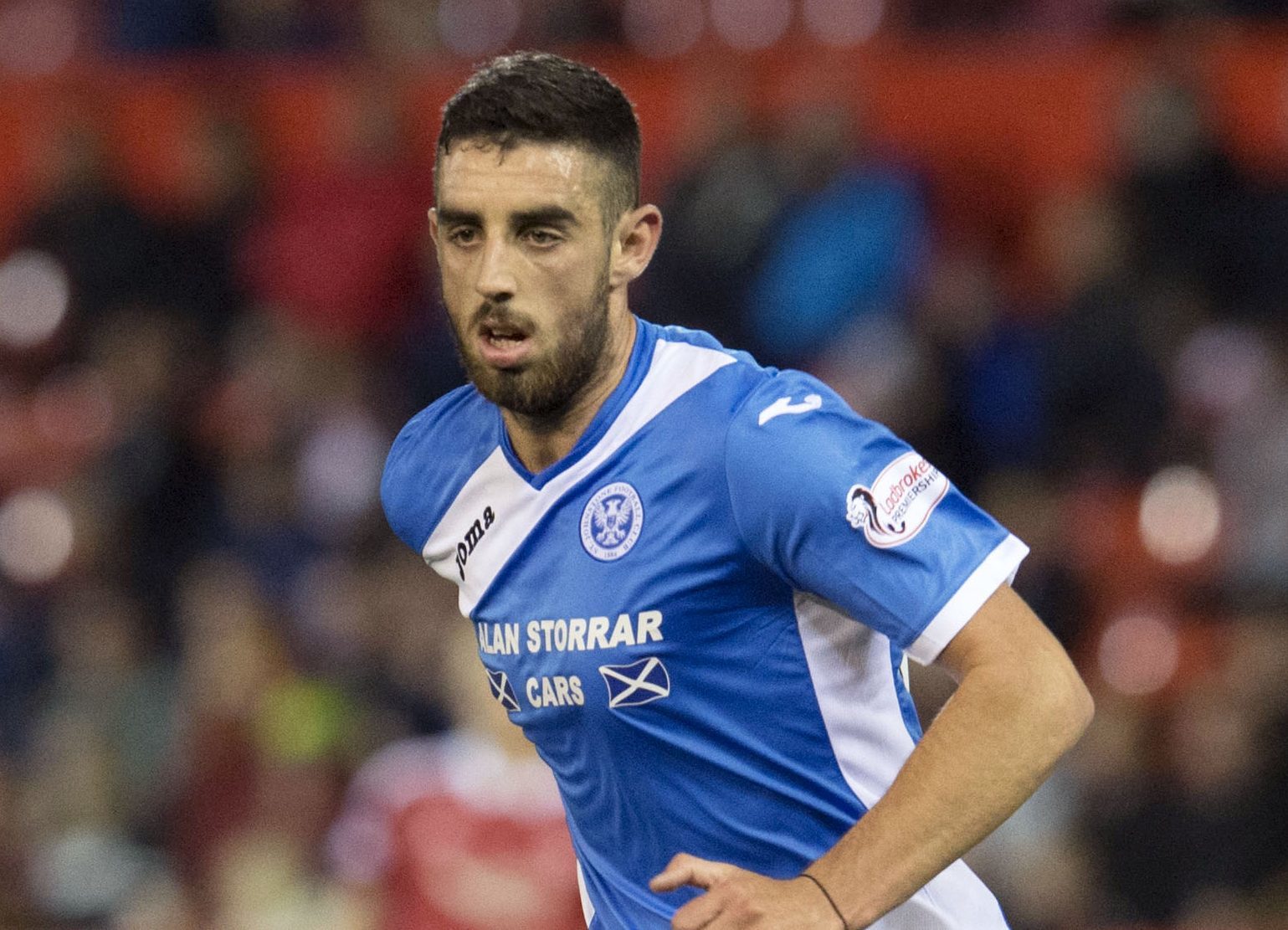 Joe Gormley's injury fears have been allayed, with the St Johnstone striker already back in training after his weekend scare.
The Northern Irishman, who was out for nine months last season with cruciate ligament damage, pulled up in the warm-up before Saturday's clash with Ross County.
Manager Tommy Wright suspected that the on-loan Peterborough forward would have to undergo a scan but there has been a quick and welcome improvement.
"Joe's knee has settled down now so he's back in training," Wright reported.
"It's unexplainable. He felt it before the game so that's why he wasn't in the squad on Saturday.
"Within a couple of hours it was back to normal and has been fine since.
"It might just be one of those aches and pains people sometimes get when they've been out for a long time like he was.
"But the good news is it's fine now and he's back working away with the rest of the team."
Unfortunately Keith Watson's early season injury frustrations are continuing, though.
"Keith has suffered a setback so has been to see the specialist," Wright said.
"He's had an injection in his thigh and we're waiting on the report back to see how long he's got to wait before training again.
"It could be a few days or it could be a week, we'll just have to see what the doctor recommends.
"It has been a frustrating time for him because he's desperate to get back playing.
"Once he's fit again he'll be an asset to the team because Keith is a very good player.
"People might suggest he's injury prone but he hasn't been in previous years, he's played a lot of matches.
"Keith has just had bad luck so far this season but he'll be a good player for us once we get him in the team."
Saints haven't had the best start to the campaign as far as injuries are concerned but you wouldn't know it by looking at their results or the Premiership table.
"We have had a lot of injuries this season so far but the squad has coped really well with it," Wright said.
"We haven't put much emphasis on it but we've had to cope with a fair bit.
"At one stage we had seven or eight first-team players out injured and had four defenders sitting in the stand.
"So fair play to the squad, they have coped well and the young boys have come in to do really well.
"I'm delighted with the start we've made and I'm happy with the strength of the squad we've built up."
Meanwhile, David Wotherspoon, Liam Gordon, Michael Coulson and Graham Cummins played for the under-20s on Monday night.
"They all did very well so it was good for them to get 90 minutes," Wright added.