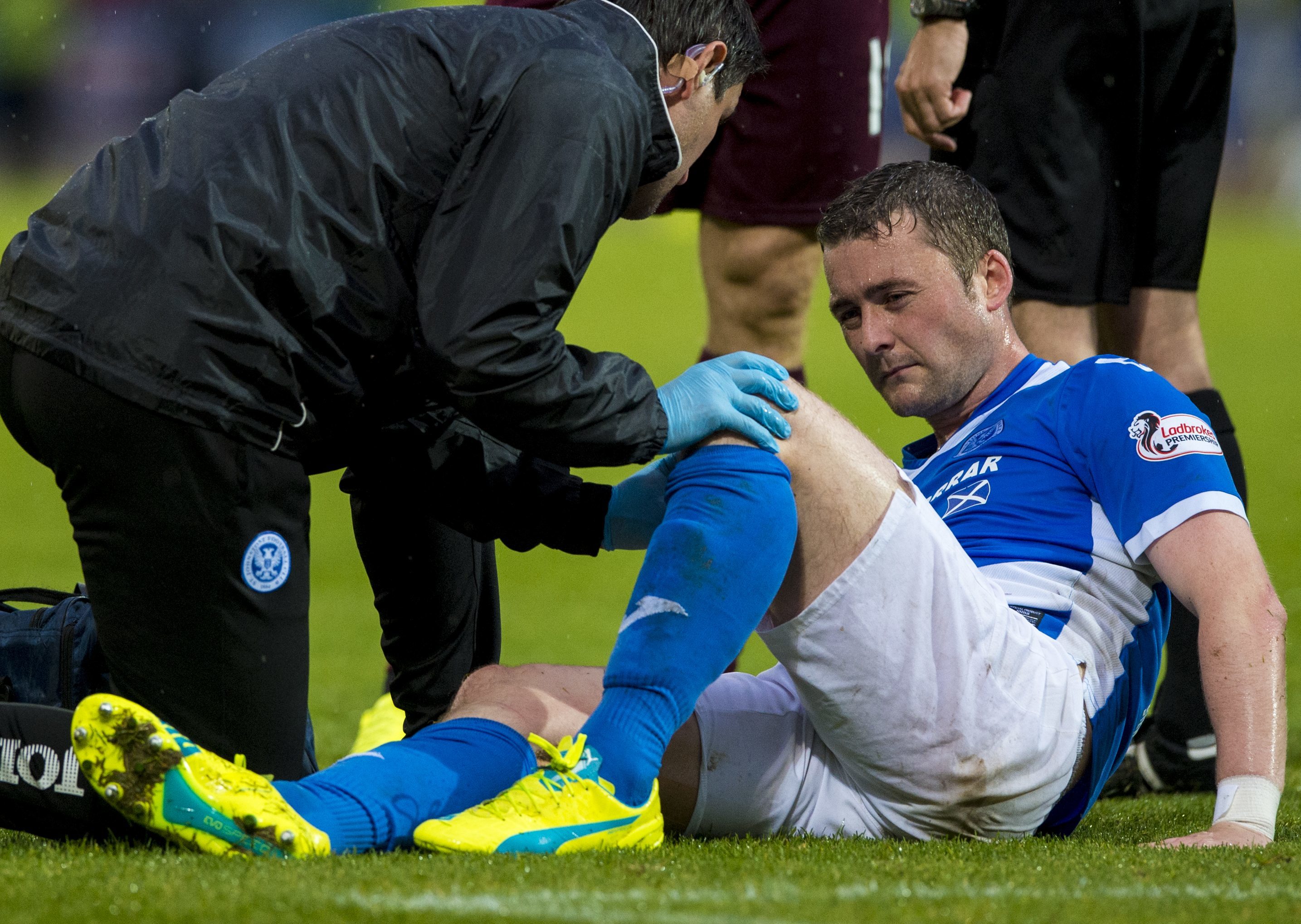 Tam Scobbie has revealed that when he went under the surgeon's knife he was warned that his season could be over.
The St Johnstone defender, who returns to the Perth squad for this afternoon's clash with Hearts after picking up an early-season injury against the same side, was told that there could have been ligament damage to his knee as well as cartilage.
And the first thing he did after the anaesthetic had worn off following his operation was seek out a doctor to find out if his 2016/17 campaign was wiped out before it had really begun.
"It's been a long time out," the former Falkirk man reflected.  "I had to wait a couple of weeks for surgery because the surgeon was on holiday.
"I got my cartilage cleaned up but there was also a knee ligament strain. That was more worrying. The surgeon wanted a look at that because if there had been a tear it would have been a tricky one.
"Thankfully there was nothing to worry about because if he had found a tear I'd probably have been out for the season.
"He told me that just before surgery so I was worried when I came round from the anaesthetic.
"I wanted to speak to him as soon as possible and he assured me he was quite happy with the way things had gone. I was lucky it was just the cartilage torn and nothing else. That was a big relief."
Scobbie's main fear when the injury was sustained was that a penalty he had conceded while hobbling about the pitch had cost his team a BetFred cup win over Hearts. Not that he thought he'd done anything wrong.
"As soon as I hurt my keen I knew there was something wrong," he said. "I probably shouldn't have come back on because I gave away a penalty.
"I couldn't get out of the way so I don't think it was a penalty. I couldn't move. He (Callum Paterson) just ran onto me.
"I was just delighted we went on to win the game. I didn't want to have given away a penalty that cost us the cup tie.
"Connor Sammon asked about me at half-time and I saw him a few weeks later and he was apologising to me. But I told him it was just one of those things, part and parcel of what happens in football. It was quite innocuous. He just fell on top of me and my knee went back the way.
"I'd have been back quickly if it had just been a cartilage tidy-up but the strain was what held me back.
"It has been a long road but it's good to get back into the squad. I've missed playing."
Getting Scobbie back into first team contention has been no rush job.
"The gaffer has been cautious," he said. "Asking me to play a couple of under-20 games. It's been great to get them under my belt.
"I was doing a bit of work with Callum Davidson before games. They have been great with me and haven't pushed me. But the more you train the more you want to be involved.
"It's a bonus getting back in before the international break. I have missed about nine games so the quicker I get back in the better."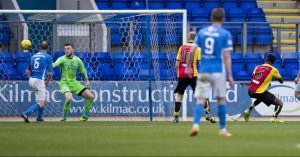 Scobbie believes last Saturday's defeat to Partick Thistle could partly be attributed to the after effects of a draining midweek match at Ibrox, and he's confident it will be a Saints team back to their best at Tynecastle.
He said: "Results have been great since I've been out so losing to Partick late on was frustrating. We played well against Rangers to get a point and could have got all three.
"We didn't do ourselves justice against Thistle and it was a sickener conceding in the 91st minute. The boys were distraught.
"But I always find that after an Old Firm game where you have performed really well the next one can be hard because of the amount of energy you put in against Celtic and Rangers, especially away from home. They tend to keep the ball for long spells and you do a lot of chasing.
"Maybe some of the boys were a bit jaded because it was three games in six days. That is tough.
"We are renowned for being slow starters but we have had a good start to the season. It's been great for the boys to have picked up points and be sitting where we are in the league right now.
"Hopefully the Hearts game can be another progression forward for us going into the break."
Murray Davidson will miss out again with his ankle injury that could take over a month to heal.