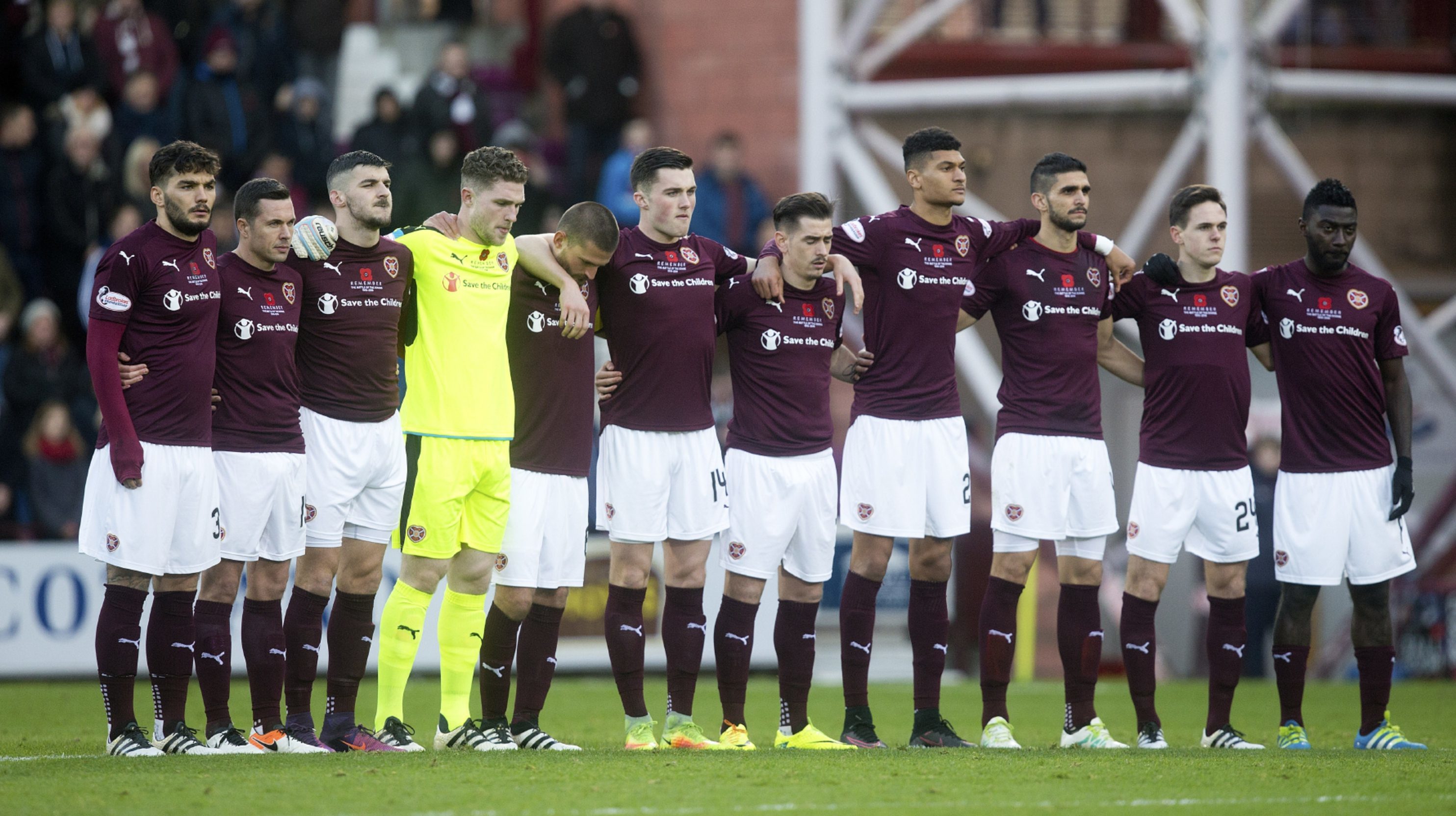 The lone piper stood facing the main stand at Tynecastle, playing the Crags of Tumbledown Mountain.
Behind him stood the teams of Hearts and St Johnstone, poppies emblazoned on their shirts.
Behind the players stood the standard bearers of the British Legion.
All around, over 16,000 people stood in remembrance of those who had made the ultimate sacrifice in war and those who suffered the trauma of physical injury and/or mental anguish.
After the piper had finished his lament, the players gathered around the centre circle.
An announcement was made recalling the special place in the Tynecastle club's history for McCrae's Battalion – comprised of so many Hearts players and men from other clubs – that served in the First World War.
In the dugout area, Saints' Northern Irish-born manager Tommy Wright wore a special poppy in remembrance of his fellow Ulstermen who had lost their lives at the Battle of the Somme 100 years ago.
After the referee's whistle blew to signal the start of the minute's silence, the only noises you could hear were the bangs of isolated fireworks off in the distance.
This was Scottish football and Scottish football fans at their finest.
At a time when the wearing of the poppy has been deemed to be political by Fifa, this Tynecastle ceremony was nothing of the sort.
It was about respect, appreciation and remembrance. It was also wonderful.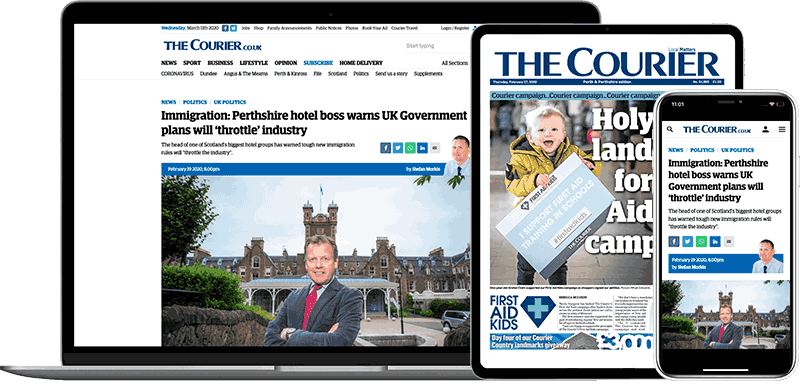 Help support quality local journalism … become a digital subscriber to The Courier
For as little as £5.99 a month you can access all of our content, including Premium articles.
Subscribe