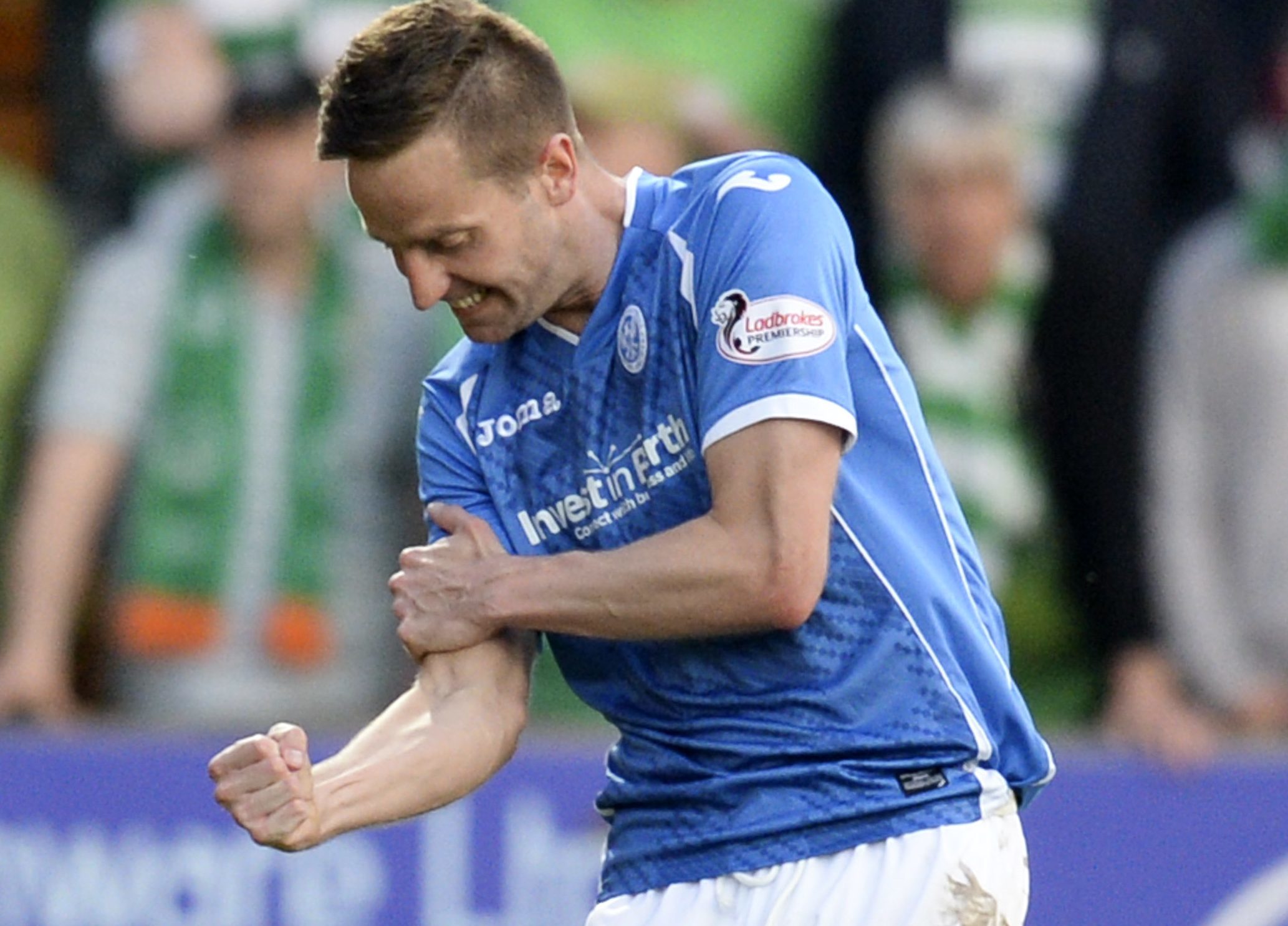 Steven MacLean will be coming up with a new goal celebration "just to keep the BBC off his back", according to St Johnstone manager Tommy Wright.
The Perth striker, who was shocked with Sportscene's decision to focus on his post-scoring actions after he hit the net against Ross County on Saturday, is in the clear as far as an SFA charge is concerned.
But Saints boss Wright doesn't want to take any chances.
"We have had an official report and fully agree with the decision made by the compliance officer, and his reasons for it," Wright said.
"What is in the report should stay between the compliance officer and the club but we are happy with the way it has been handled.
"The decision has been based on the guidelines he has been given and I think the right decision was made.
"But I do feel it was disappointing the BBC felt they had to highlight a goal celebration that Macca has done any number of times before. I could show you loads of clips where he has done the same.
"But I have had to have a word with him and he is going to change his celebrations just to keep the BBC off his back."
Meanwhile, Zander Clark has had a scan on his injured back but it hasn't showed up significant damage.
Wright reported: "Zander was sent for a scan because he was still getting discomfort and pain from the back injury. There wasn't the improvement we had been hoping for in the early stages so it was a concern.
"He has been feeling it in the tests we had given him and while there has been gradual improvement he certainly wouldn't have made it if we'd had a game this weekend.
"There is some damage but it doesn't need an injection. It is just about rest now really.  There isn't much in the way of treatment we can give him for the knock.
"It's one of those injuries that it could clear up in a few days or it might be a week or two he is out. But we are very hopeful he will be fine for the Inverness game.
"On the plus side Joe is getting no symptoms from his knock and he will return to training on Monday, along with Murray Davidson. Chris Millar should be back training next Thursday."
Wright added: "The 20s game was cancelled this week so Keith Watson didn't get a game but we have been really pleased with him.
"He is really just another 20s match or a bounce game away from coming back into the squad. Keith has worked really hard and I'm looking forward to getting him back."