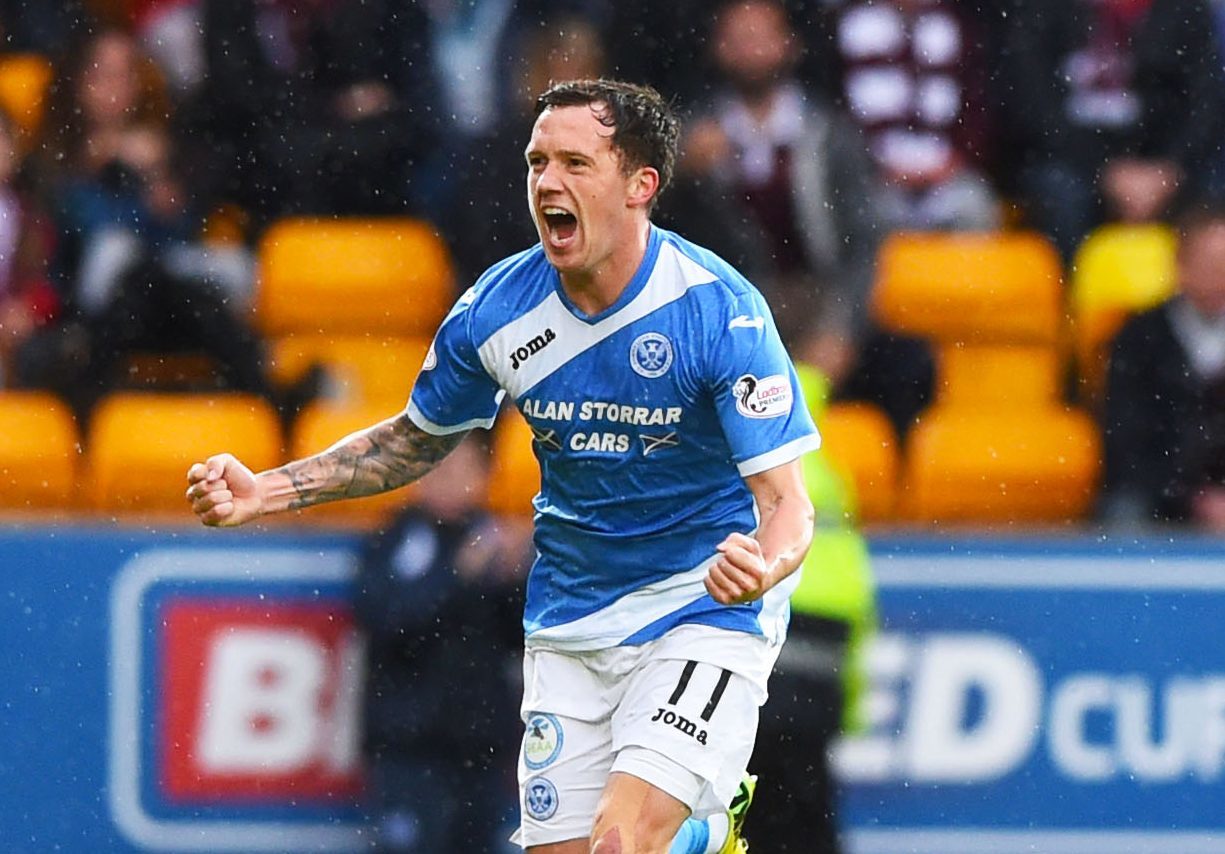 After seeing Stevie May and then Michael O'Halloran move on, St Johnstone boss Tommy Wright is keen to see the Perth club make sure that Danny Swanson doesn't make it an unwanted hat-trick.
Hibs are understood to be interested in the playmaker, whose contract runs out in the summer.
Even though the Easter Road side are Swanson's boyhood team, Wright hasn't given up hope of keeping the former Dundee United man at McDiarmid Park.
And he is hoping that new terms can be agreed.
"It's the season for speculation about players," Wright said. "Look, I know Neil well and if Hibs are interested in Danny I'm sure he will pick up the phone and ring me. Unless he is still smarting from the last time I beat him at golf!
"While he has not re-signed for us there will continue to be this sort of speculation surrounding Danny.
"I have emphasised to the club how important the player is to us and we should be in the box seat to hopefully get a deal done. Whether or not that materialises, I don't know.
"I want to keep Danny. Last season I lost Michael O'Halloran and before that Stevie May. I don't want to be losing Swanson and there are a few others I want to hold onto.
"It is frustrating as a manager when you lose your better players. We have got to make sure we protect our assets and do everything we can to keep our best talents."
Wright believes there are a few good cards in the St Johnstone hand.
"Danny says he has been playing the best football of his career here so hopefully that will be in his mind," he said.
"Myself and the staff have got the best out of Danny. We brought him here initially after he had been out of the team at Coventry and he got a move to Hearts on the back of that. When it didn't work out for him there we brought him back again and he has done extremely well.
"He had never done a pre-season with us before so we are getting even more out of him.
"I have wanted Danny to extend his contract here since the end of last season. It hasn't happened yet which is a bit frustrating but we certainly have a good opportunity to try and keep him. And I feel we must keep him.
"The club is dealing with it but I think one of the problems is that Danny is between agents at the minute. But I have emphasised how much I want him to stay and hopefully that can happen.
"I can definitely understand why a club the size of Hibs might be interested if they were looking to build if they get promoted for next season. I think one or two others might also be interested, in Scotland and even England.
"It is difficult finding the players of quality and to attract them to St Johnstone. So it would be disappointing if we did lose Danny."