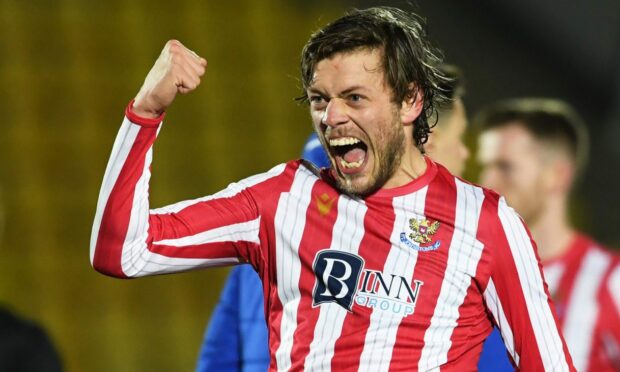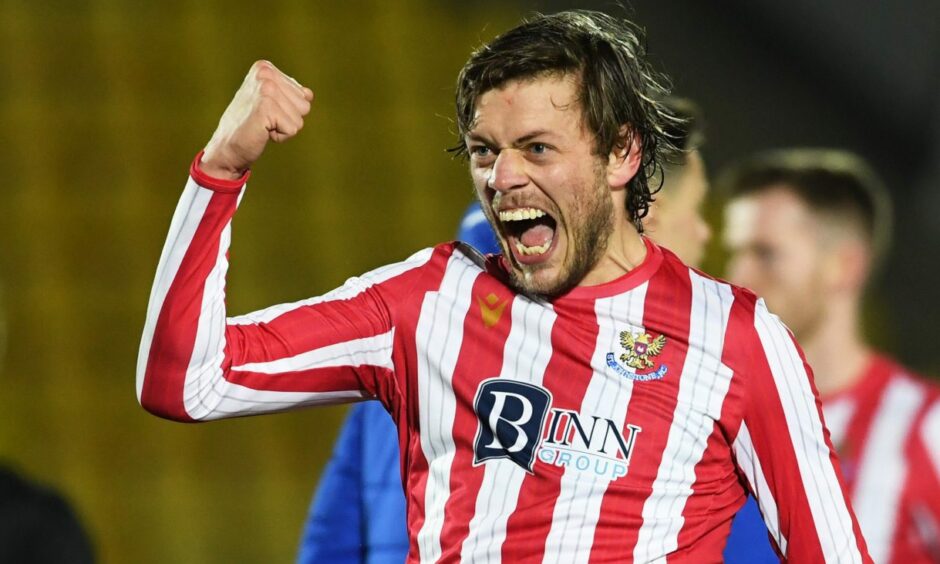 Play-off football is all new to Murray Davidson.
But high stakes pressure with St Johnstone is very much familiar.
And the veteran Perth midfielder is confident that Callum Davidson's squad has the collective strength of character to secure their Premiership status for a 14th year.
"This is the first season that has been a proper relegation battle," said the former Scotland international.
"You see the prize at the end of these two games. We've got every confidence we can stay in the league.
𝙁𝙄𝙉𝘼𝙇 𝙋𝙍𝙀𝙋𝙀𝙍𝘼𝙏𝙄𝙊𝙉𝙎 📸

Last work before taking on @ICTFC tomorrow

Get tickets for the match here 🎟https://t.co/PBK3ry0pU6#SJFC | #COYS | @spfl | #cinchPremiership pic.twitter.com/JxoZjXqHv9

— St. Johnstone FC (@StJohnstone) May 19, 2022
"Some people will probably say it is more important than cup finals.
"In cup finals it's all excitement and you only really have something to gain.
"But this is the first season where it's pretty black and white. We are fighting to stay in the league.
"There's a different type of pressure that comes with that."
Jobs in the line
Davidson added: "This team has shown over the years that we can deal with big games. We need to do it again.
"You are trying to stay in the league. People's jobs are on the line. There is no getting away from that.
"But as a player you can't think of that. You need to try and keep your Premiership status.
"When you sit down and think about it, it is a huge game for lots of obvious reasons that I don't need to go into.
"There have been cup finals, European games but this is a completely different pressure. Everyone knows it's a big game.
"We need to do the positives from periods this season over two games and make sure we are still a Premiership team."
Support is noticed
The Saints fans have stuck with the side through an atypical slog of a season.
Well over 1,000 of them will be travelling up to Inverness.
"There have been a lot more successful periods through the years but the backing from the fans home and away has been great," said Davidson.
"The more fans, the more backing, the better. Over the last four or five months the fans have been brilliant.
𝘼 𝙈𝙀𝙎𝙎𝘼𝙂𝙀 𝙁𝙍𝙊𝙈 𝙊𝙐𝙍 𝘾𝘼𝙋𝙏𝘼𝙄𝙉

A message from our captain ahead of our play-off games.

It all starts this Friday.

We need you 👊

Let's do this.

Get tickets now 🎟https://t.co/qkyk0FxFPa#SJFC | #COYS | @spfl | @_LiamGordon pic.twitter.com/NqlV0ChUVb

— St. Johnstone FC (@StJohnstone) May 18, 2022
"The players notice it.
"They always make a good atmosphere and they are always singing. It makes a difference.
"We can see they have put a lot of time and effort into it and all of the players appreciate it.
"Hopefully they turn out in their numbers in the next two games.
"It's one last push from everyone. We are all pulling in the same direction. We all want the same thing and that is to stay in the Premiership."
St Johnstone analysis: 4 key categories that will determine Perth side's play-off fate v Inverness