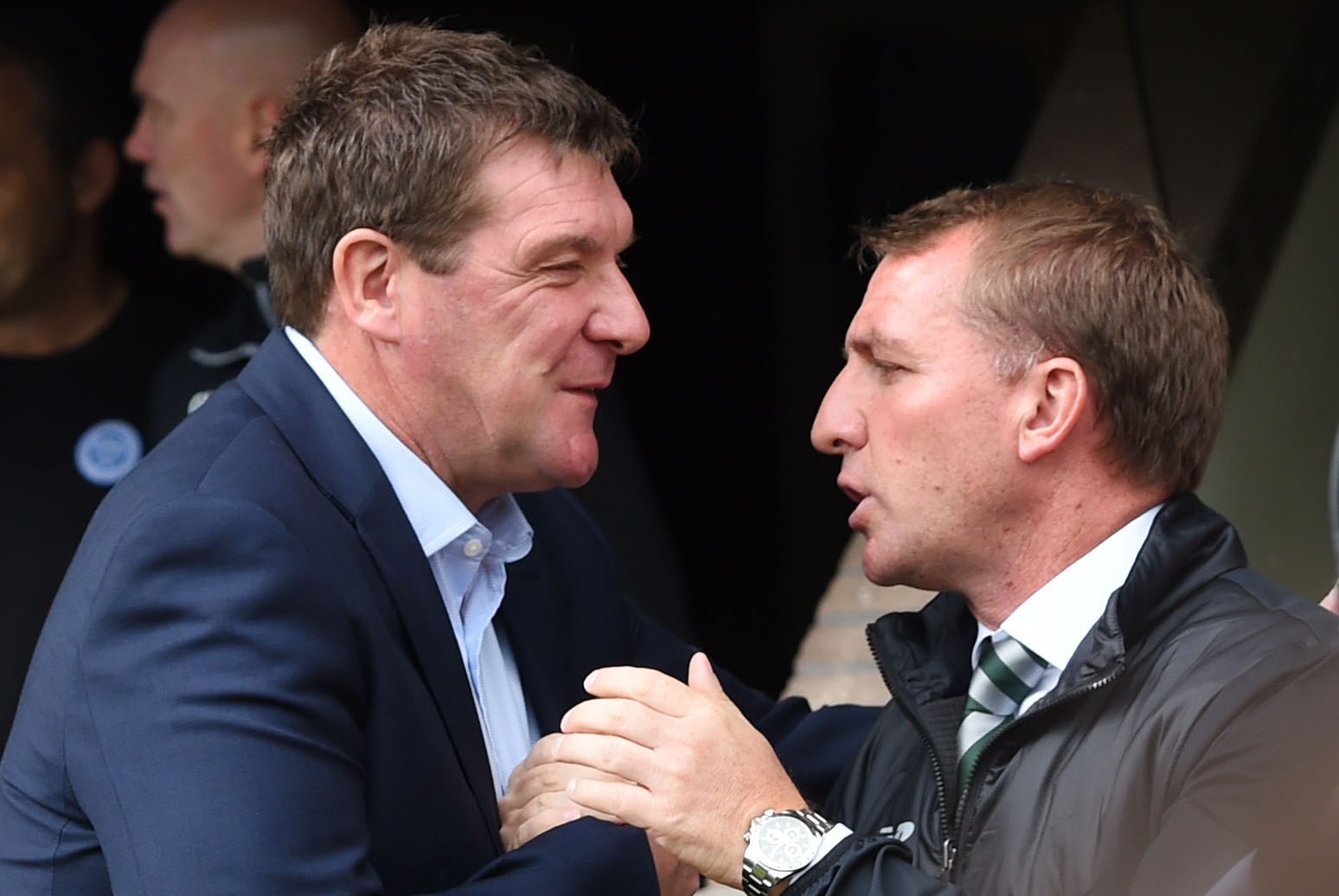 Tommy Wright is yet to be convinced that Brendan Rodgers' unbeaten team are the best Celtic side he has faced in his time at St Johnstone.
But he does know for sure that Saints will have to be at their best at Parkhead tomorrow night if the Perth club are to become the first Scottish outfit to beat them.
"The Celtic team which beat Barcelona under Lenny were a really good side," Wright said.
"They got to the last 16 of the Champions League.
"What has impressed me about the current team is the tempo they play at because they put you under pressure when they have the ball.
"But even more than that, the way they press you and the work-rate when they don't have it is massively important.
"That's something Lenny had in his team and Brendan has got that as well.
"With all respect to Ronny Deila, he had that at the start but then it tailed off a bit.
"But they have that back under Brendan and I'd definitely say this team are up there with the one Lenny took through the group stages of the Champions League."
Nullifying the Celtic attacking threat will obviously be one important aspect of the match but Wright has identified another that could be even more pivotal.
"The key for is this week is keeping the ball," he explained.
"Hopefully we'll stay well organised and difficult to break down, but it's what we do when we're in possession that will determine how we get on.
"Celtic will have a lot of the ball, we know that, but when we do get it we've got to make sure we keep it.
"That's where I feel we could have done better in the game we played against them at our place.
"There was no doubt Celtic were the better team that day but we restricted their clear cut opportunities.
"But we kept giving the ball away and that allowed them to keep asking questions of us.
"When that happens fatigue comes in, physically and mentally, so it makes it more difficult.
"So this week, I want us to be better when we're in possession.
"If we retain the ball better this time we'll hopefully give ourselves a platform to cause them problems.
"Staying solid is also important and the good thing is that with this squad we have a few options to what we can do tactically.
"They are a very good side so you have to come up with something to make life difficult for them."