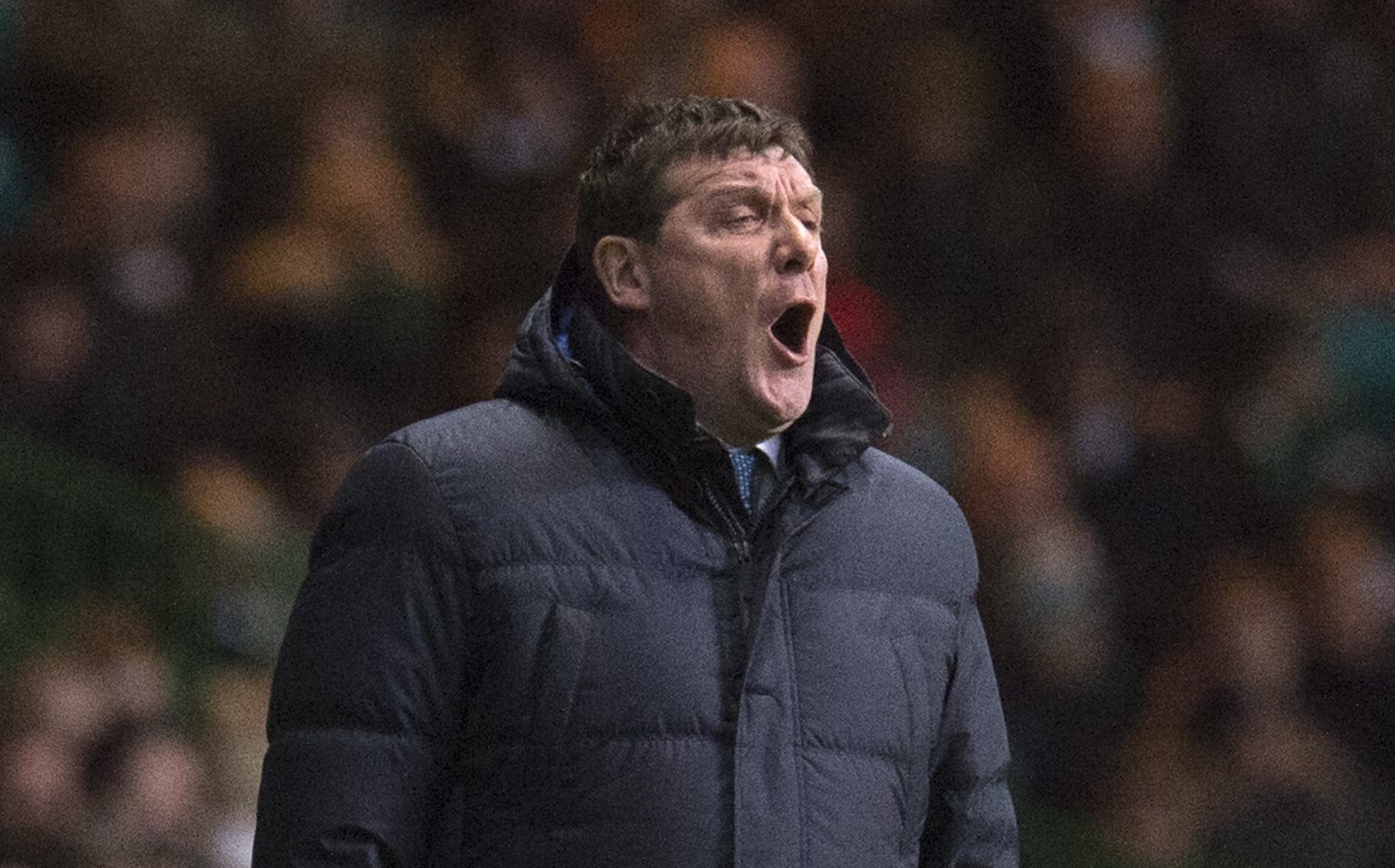 Time for reflection hasn't diluted Tommy Wright's anger at the penalty they were denied against Celtic.
But at least watching the incident again has confirmed to the Perth boss that he wasn't losing his mind.
Wright is still utterly convinced that the push by Scott Brown on Steven Anderson was as straightforward a spot-kick award as you could find.
And that referee Andrew Dallas's decision not to give it "robbed" his players of the opportunity to get a draw at Celtic Park.
"I have watched the penalty incident back once for my own sanity and that was enough," Wright said.
"I always back referees because I know it's a difficult job they have to do.
"There are hard decisions to make and there are easy decisions to make – and this one should have been an easy decision.
"It's beyond me why he doesn't make the decision because there are clearly two hands on Steven Anderson's back and there is a push.
"He's in the wrong position, he's behind Ando and clearly pushes him with both hands.
"Anywhere else on the park it's a free-kick so it should have been a penalty.
"It has robbed us of the opportunity to get a draw from the game and perhaps get a valuable point on the board.
"I am extremely disappointed with the decision and can't fathom out why it wasn't given."
Wright added: "We talk about players being brave and being brave in possession. Sometimes referees have to be brave and give those decisions.
"In fact, it's not about bravery – it's about giving the right decision.
"It's such an obvious decision, there was no grey area.
"It would only have been a chance to score an equaliser because we would have had to convert the penalty.
"But it's disappointing to not get that chance.
"My players deserved the referee to make the decision and he hasn't.
"For me, it was more glaring than the one in the Rangers game.
"It was as clear a penalty as I've seen not given.
"The ref is in a great position to see it, so I'll give him that."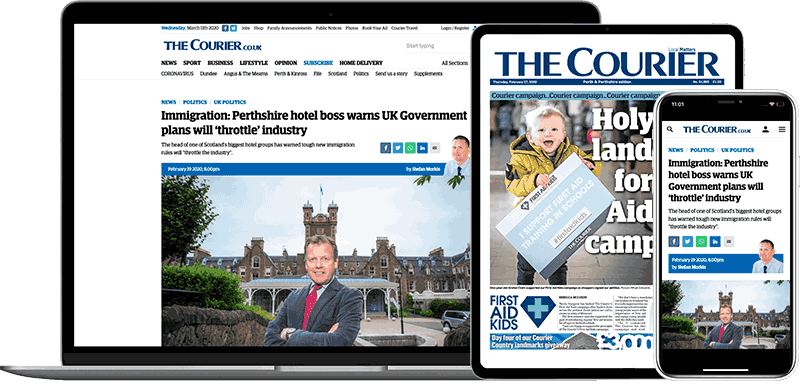 Help support quality local journalism … become a digital subscriber to The Courier
For as little as £5.99 a month you can access all of our content, including Premium articles.
Subscribe