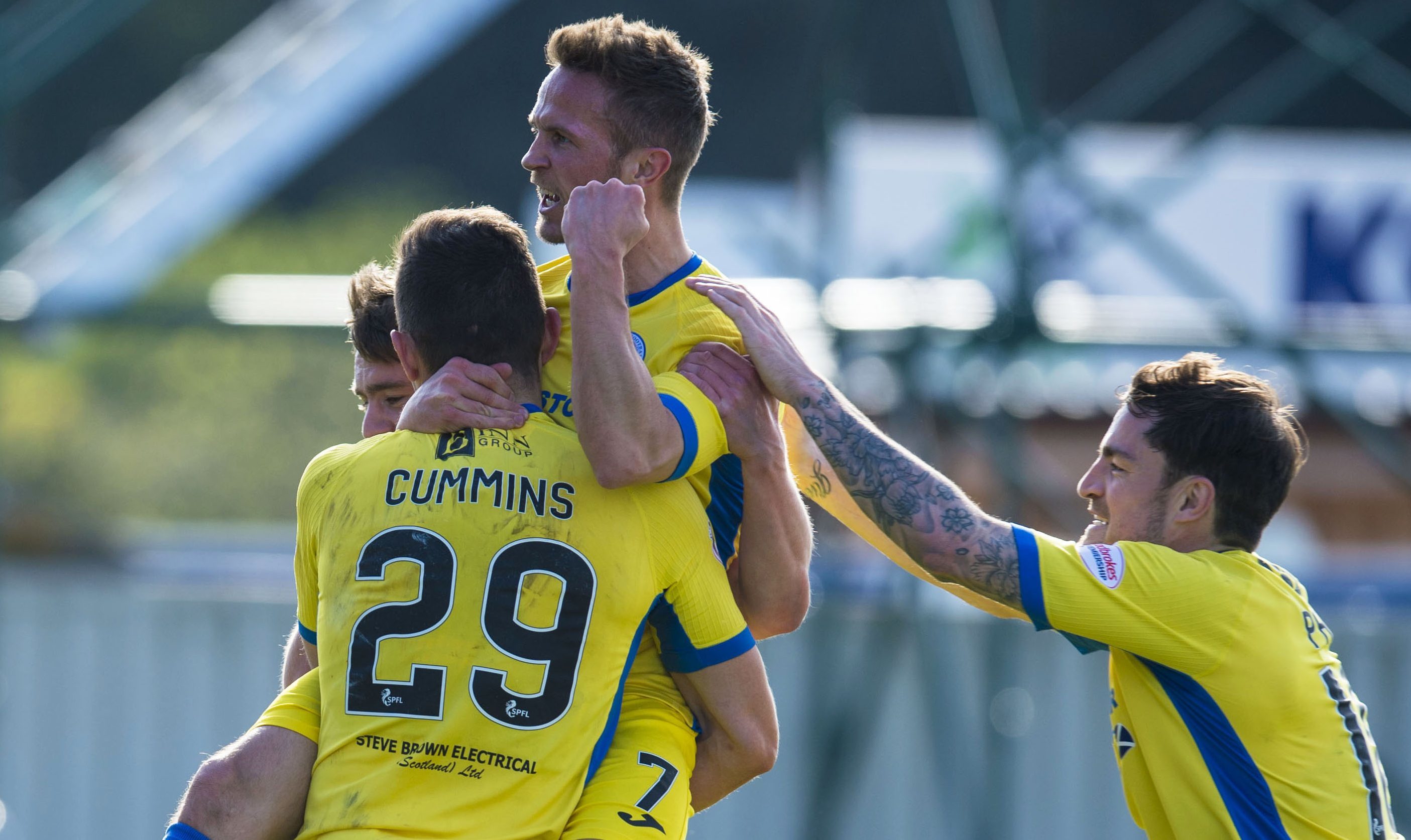 Graham Cummins has got the goal he was craving.
But the St Johnstone striker won't get the chance to add to his season's tally against Aberdeen on Saturday.
The Irish forward, who completed the 3-0 defeat of Inverness Caledonian Thistle, admitted that getting his first Premiership goal since the end of January was a satisfying moment.
And the fact that he has just ended his barren run adds to the frustration at being sidelined for the visit of the second-placed Dons.
"When you are a striker you want to score," he said. "It's been brilliant being in the team recently because we're winning games.
"Obviously as a striker you get really frustrated.
"Believe me I am bothered about not scoring every week. I don't go home and say I'm happy not to have scored again.
"But when you keep winning it kind of softens the blow, and when you are staying in the team.
"I didn't think I was going to score at the weekend, especially when Liam (Craig) took that penalty off me (for Saints' second).
"Winning was the most important thing and we've been in such good form. When you are part of a winning team you get that vibe.
"Knowing that I was contributing to it was the main thing, and I was always thinking that the goal would come.
"I'm just annoyed now that I'm suspended for Saturday's game against Aberdeen."
His goal in the Highlands will have been one of the easiest Cummins has scored in his career and he was grateful to the man who laid it on a plate for him.
"Chris Millar set me up for my goal which was brilliant of him," he said. "I wasn't surprised to see him that far up the park. He presses really well and I think he was asked to come on and play higher.
"But I'm surprised he passed the ball across because. If it was me, I probably would have taken the shot. So I'm grateful."
Cummins only experience of European football with Saints was a very brief one.
A new signing back in 2015, injury prevented him from travelling to Armenia and then he didn't get much game-time in the return leg at Perth.
It was enough to whet his appetite for another shot at the Europa League in a couple of months, though.
"Europe would shorten our holidays but it's something I want to be involved in," he said.
"When I arrived I missed the Armenia trip and was still settling into the club.
"It's something you look back on in your career. The older you get the more you are going to appreciate these European games. It's definitely something I want more of.
"I came on in the home game against Alashkert. It was an unbelievable crowd that night and now I want to experience going away, and see what it's all about."
Cummins added: "We want to finish as high in the table as we can. I think we showed that last year, even when we knew we weren't going to get Europe.
"But we still made sure that we finished the season strong. That's what we want to do in every game.
"When you go home it feels great and there is no better feeling than winning a match. Especially for me scoring, it tops off the week.
"I think the last couple of weeks our supporters have been excellent. There was a large number up on Saturday for a long journey.
"It costs a lot of money and it's not cheap to come to football anymore. It's not just about getting into the game. It's everything from food to petrol. We appreciate that and understand it.
"So we want to do the best we can for them. At the end of the day they want European football and so do we."