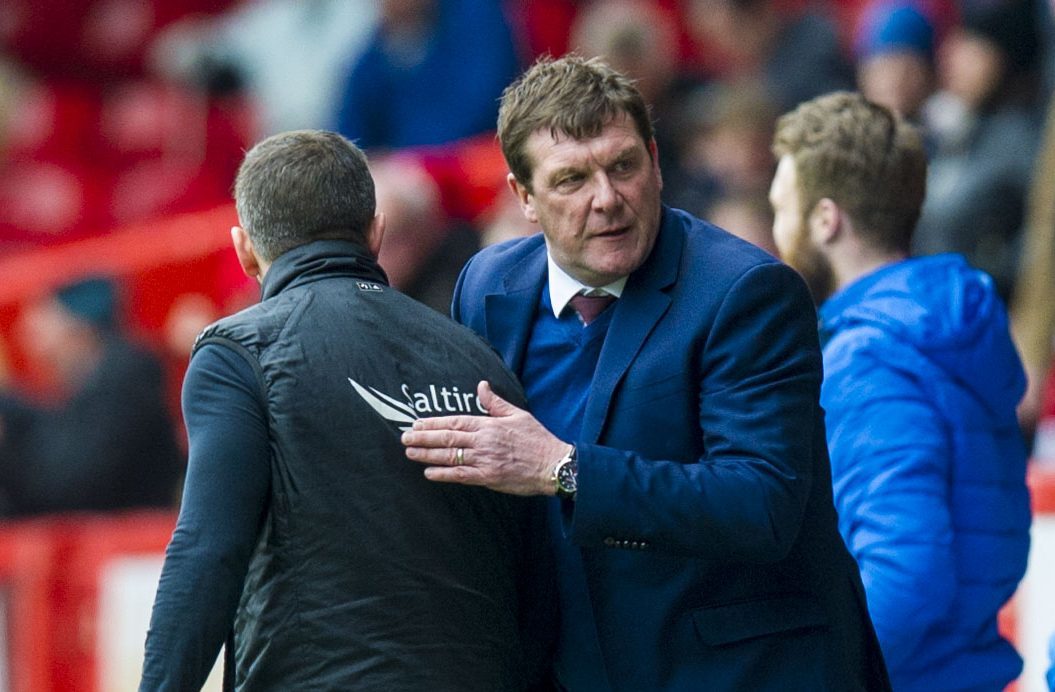 St Johnstone have perfected the art of finishing a season strongly.
And manager Tommy Wright believes there is no great mystery to their incredible top six record.
He said: "We have played 17 games in the top six over the last four years, we've won eight of them, drawn six and only lost three.
"Those defeats were to Celtic and Aberdeen and the other was before we played in the Scottish Cup final.
"I think the reason we've got that record it twofold. The players here keep going to the end of the season and also how we plan the season.
"We make sure the players are given rest when they need it because we need to maximise what we get from the team.
"I also think that our lads like being underdogs and on the size of the clubs we're underdogs in most of these top six matches.
"They enjoy being in that position and I think it brings out the best in them."
Saints didn't have to make an early return for European football this season but that was the exception rather than the rule in recent years.
And the Perth men have proved that coming back in June is no barrier to a strong finish the following May.
Wright said: "If you are weak and you allow players to make excuses then they'll take it.
"So it being a long season doesn't wash with me, there are tougher jobs than being a football player.
"What we do recognise is they need to rest, we monitor them and decide when they need to lay off a bit.
"For me, that's a big part of management. You have to sense when to do it – and you don't need a laptop to do it either.
"It's about knowing your players and knowing how to get the best out of them.
"We use the sports science but in the end it comes down to my eyes, Callum's eyes and Alec's eyes.
"My eyesight is still pretty good, I know by looking at them when the lads need worked and when they need to rest.
"We back it up by the science, but ultimately it's down to what we see and pick up from being in around them.
"There's a trust here, I trust the players and they trust us."
The Northern Irishman added: "The other week, with the Scottish Cup semi-finals, other clubs were in but we gave ours five days off.
"They get work to do at home but I trust them, I know they'll do it because they're all good professionals.
"And what did they do? They come in for the next game against Aberdeen, who turned them over in the last game before the break, and they beat them.
"They are a great group of lads and trust is a massive thing here."
Saints were strong favourites to beat Hearts to fourth before the post-split fixtures began and now that they've increased their lead to six points on a weekend the Tynecastle men would have been hoping to trim it, you won't find many people doubting their Europa League credentials.
"Saturday was a massive psychological boost for us," admitted Wright, whose team were beating Aberdeen away while Hearts were drawing at home to Partick Thistle.
"We were given two tough away games against the two best teams in the league and I think the teams below us would be thinking we wouldn't get anything.
"But we're pretty good at upsetting the odds and getting results when people don't expect us to.
"Saturday was one of those days and we have another one of them coming up this weekend against Celtic."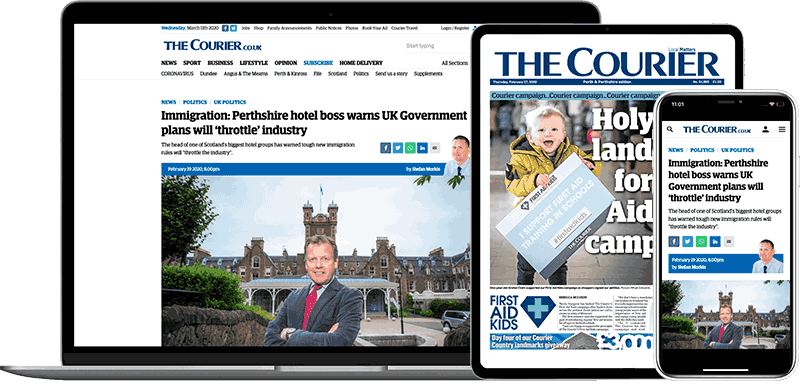 Help support quality local journalism … become a digital subscriber to The Courier
For as little as £5.99 a month you can access all of our content, including Premium articles.
Subscribe