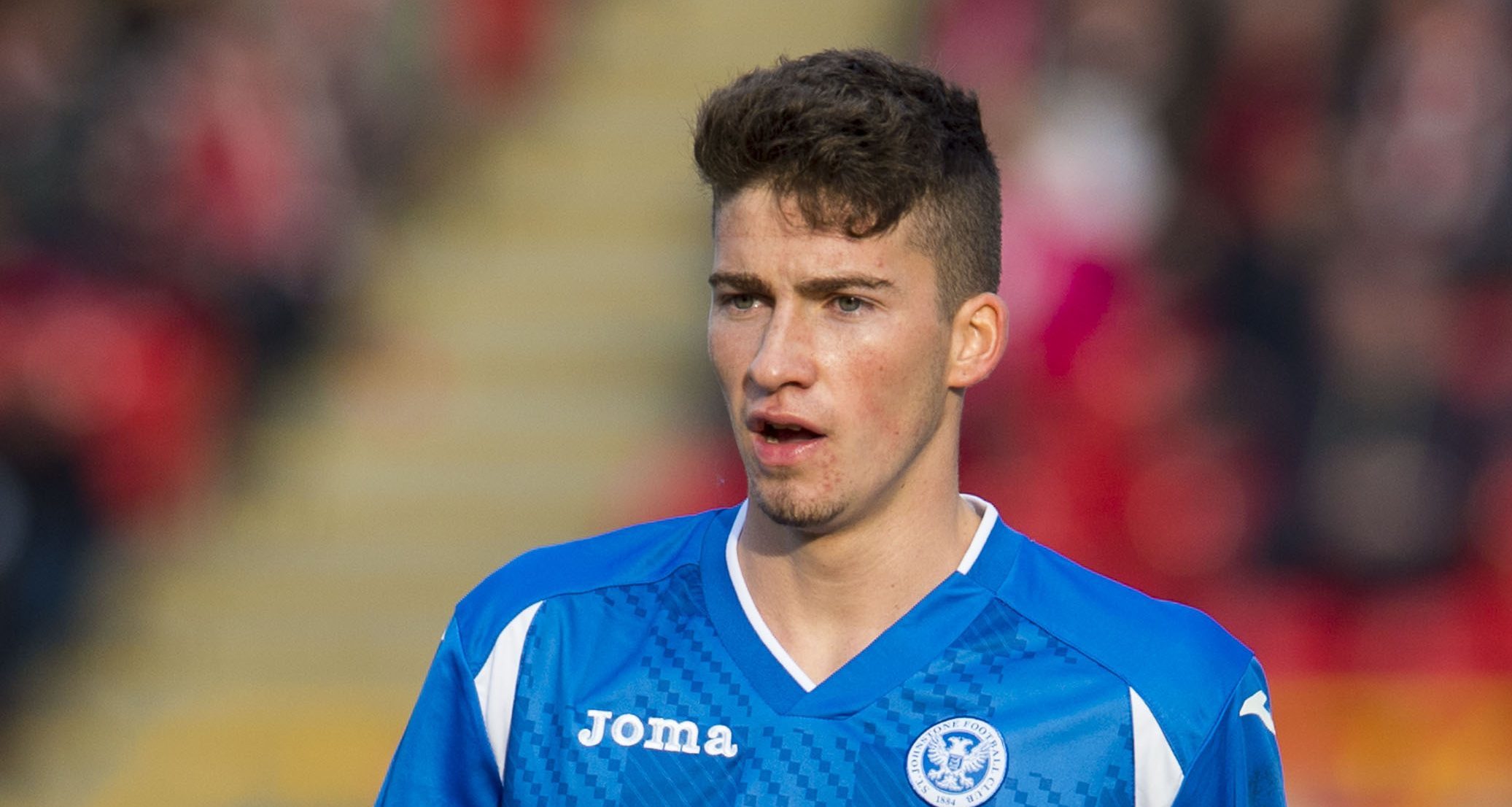 Greg Hurst got a taste of big game action with St Johnstone in the final match of the season against Rangers.
But the young striker knows he needs to make another leap forward before he can hope to be involved when the "stakes are higher".
The former Stirling Albion forward, who has been loaned out to Berwick Rangers, got 20 minutes of action against the Ibrox side on Sunday and had a hand in Graham Cummins' goal.
And it has whetted his appetite for more.
"It was good to get on against Rangers when there is such a big crowd and an atmosphere like that," he said.
"We were disappointed with the result after the season we've had.
"But it's a great feeling coming on and especially when you have experienced players helping you through the game.
"It's totally different from playing a game with the under-20s, with things like the intensity.
"I think I probably should have done a little better with a couple of the balls I received. But I'm delighted to set up the goal and have a good run down the right.
"I should have put in a better cross but these things will come with more experience. I'm pretty happy with my performance and know myself I can do better."
Hurst added: "The loan at Berwick was a tough time for me, in terms of the way that league plays football.
"But physically I've improved and I've become quicker and stronger. I picked up an injury when I was there but coming back I felt stronger, fitter and faster.
"First and foremost I need to earn the gaffer's trust so that he can put me on in a game where the stakes are high.
"It's going to be hard and a tough season for me but I'm ready to play."
Young players such as Liam Caddis and Scott Brown have featured in Europa League squads for Saints over recent years and Hurst would love to be part of the adventure which will get underway at the end of next month.
He said: "It's a short break for Europe so I'll be away for a few days somewhere, and then back in for the start of pre-season.
"This will be my first season involved in Europe. The thought of being in a European squad is exciting for all of the boys, especially the younger ones.
"I can't wait to get going for it. Being a footballer you want to play on the highest stage. For St Johnstone, European football is a big thing.
"As a kid it's what you want to do. You want to play and be involved with teams who are competing in Europe. So I'm buzzing with that.
"A shorter trip would probably be nicer, especially if you haven't had a lot of time off at the end of the season.
"You can't really put into words what the gaffer has done with the team. It's incredible.
"The boys find something every game and every season to go and finish in the top four or six to get Europe.
"It's a great group of lads and I get on with every single one of them. They make me feel comfortable when I train and play for the first team. I can't thank them enough."