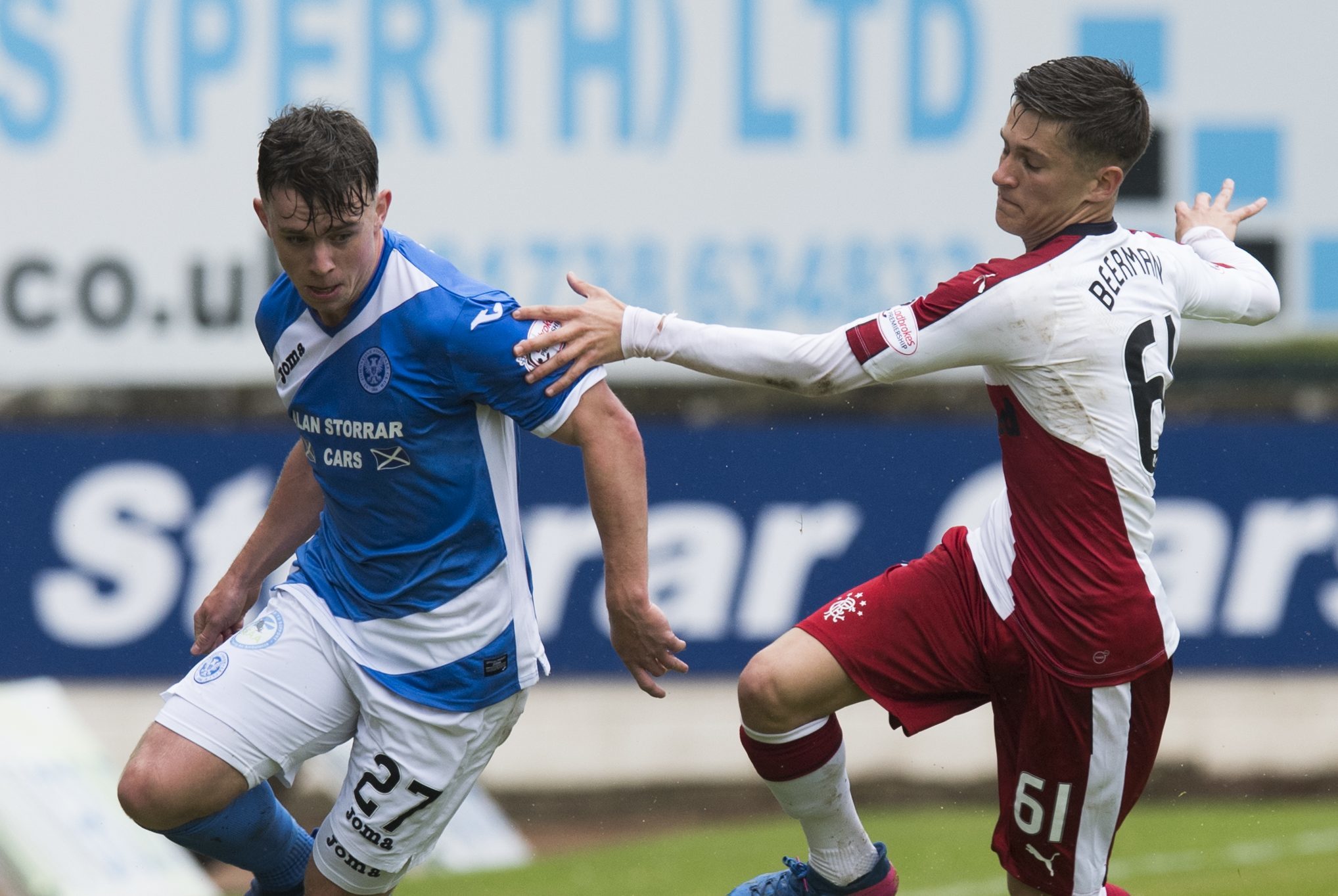 Speedy winger Craig Thomson is hoping that his end of season Premiership impact with St Johnstone will give him a chance of making a flying start in the Europa League.
The 22-year-old, whose goal at Pittodrie helped secure a 2-0 win for Saints against Aberdeen after the top six split, is aiming to pick up where he left off when the Perth men return to pre-season training on Sunday.
And he admitted that European football wasn't even on his radar a few months ago.
"To be honest, the Europa League never crossed my mind before," he said. "I was just trying to get into the team in the Premiership.
"It's a massive bonus and if I do manage to get an appearance in Europe it would be something I'd be really proud of.
"It's a great achievement for the club to get Europe and I don't think it's something we would have expected at the start of the season.
"First and foremost the aim was to get enough points to stay in the league and then push for top six.
"I've been on the bench a couple of times in Europe but haven't been on yet. I'm hoping this time I'll get a run out.
"It's really exciting. The away ties are particularly exciting, travelling to see different stadiums and places.
"Then the home ties are usually almost a sell-out and are great games."
On his own end of season form, Thomson reflected:  "After the Aberdeen game, scoring my first goal, it gave me a confidence boost. I think I did OK in the last couple of games of the season.
"I was probably a bit better in the Rangers game and managed to cause their defenders problems. I'm relatively pleased.
"I know I have a lot to improve but I'm hopeful I will kick on next season."
There is one thing about Thomson's game that catches the eye instantly – his pace.
"The speed is natural," he said. "My mum was pretty quick but apart from that I'm not sure what it is. I have big legs, so that helps!
"I was always quick at school and it's something I've worked on as well. A few years ago I worked a lot on my agility.
"But it's mainly natural, so I'm lucky that way.
"I think it's either me or Richard Foster who is the quickest in the team.
"It's a defender's worst nightmare to come up against someone who can knock it past them and beat them to the ball.
"It's something I try to use as much as I can."
The Europa League first qualifying round draw could send Saints and their supporters on another arduous trip and for Thomson it is a case of the closer to home the better.
He said: "We want somewhere accessible for the fans. Armenia was a bit of a nightmare with how far away it was.
"Somewhere a couple of hours away would be perfect.
"I don't think we've ever really let ourselves down in Europe. So hopefully we don't get too tough a draw and we'll take it from there."