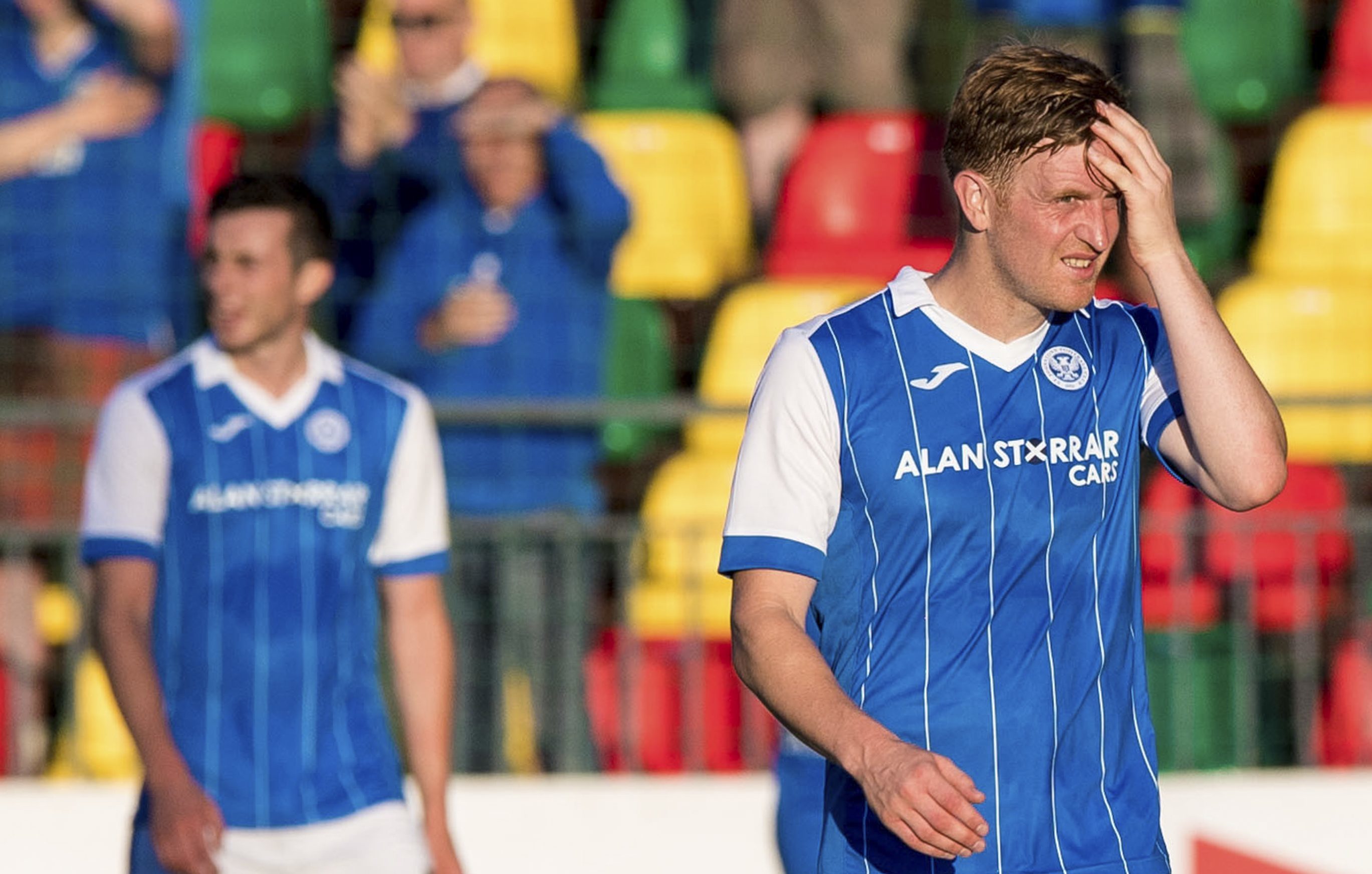 St Johnstone are out of Europe after throwing everything at FK Trakai to no telling effect.
A late Maksim Maksimov goal put an unfair complexion on the tie, which finished 3-1 over the two legs, as Saints had exerted the type of control in the second leg that was lacking in the first.
Added to the several clear-cut chances squandered in Perth were a few more in Lithuania but Saints manager Tommy Wright was more frustrated about their final ball than their finishing at the LFF Stadium.
Greater quality required for a squad "crying out for help" was his post-match message.
"It was a game we should have won," said Wright, whose teamed played against 10 men for over 30 minutes.
"I think we made a few mistakes early on, but then we totally controlled the game. Zander (Clark) has had one save to make, but we have lacked that final ball over the two legs and we gave away stupid goals.
"The goal was absolutely horrendous. Ally (Gilchrist) had a good game, but he should have dealt with the situation. Whether we would have got the two goals, I don't know.
"All night we got into good positions, our approach play was good, but our final cross let us down. We put two decent crosses in and the keeper made two good saves, but that was it.
"Overall I can't fault the efforts of the players, just that final ball. The number of opportunities we have had to get a ball in and then we fell short. We lacked that quality and ruthlessness to capitalise on the amount of opportunity we had in good positions.
"We wanted to at least come away with a draw and salvage some pride. They weren't better than us. They can enjoy their night and they deserved it because they made fewer mistakes than us and that's cost us dearly."
Elaborating on his creativity frustrations, Wright said: We went low when we should have gone high. We went high when we should have gone low. The quality of corners was poor and over hit.
"We have lacked quality and that has overshadowed what was a decent performance away from home.
"No one will change my mind – we were the better side. But when we had possession we didn't make the most of it. Countless amount of times we got into good positions."
Saints may yet go back into the transfer market to remedy the situation in attacking areas.
"It's always a frustrating time for managers when they lack players," he said. "I know what I need to add to the squad. I know we need more quality.
"I've been here four years and I have worked extremely hard to make sure this club performs at the highest level and get the best out of what we have. I believe the squad is crying out for a little bit of help and hopefully we can get that because it is frustrating for me as a manager."