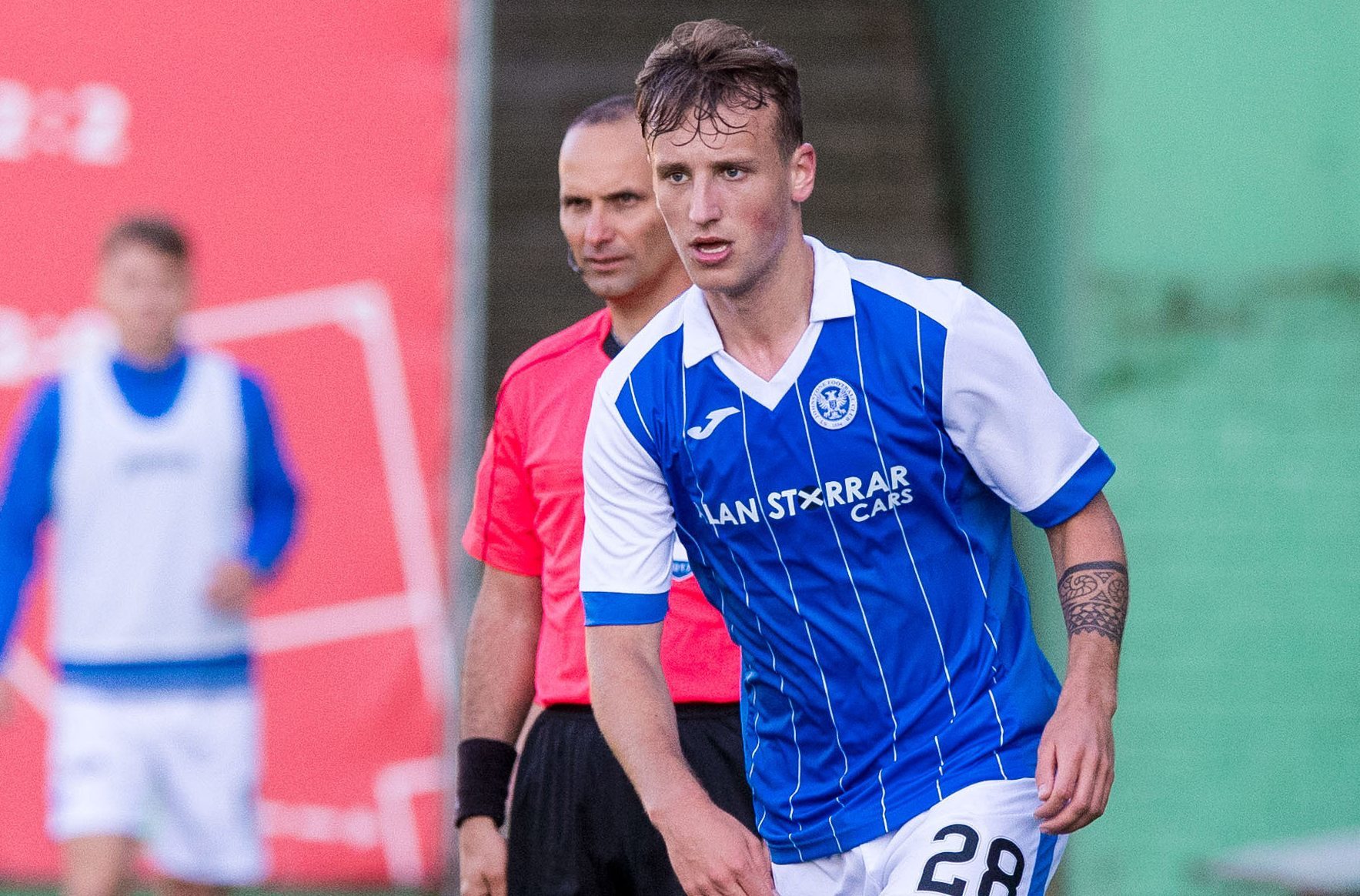 Ally Gilchrist will always be able to say he played European football for St Johnstone.
And now the young centre-back wants to become a Scottish Premiership defender as well.
The 22-year-old put an injury-plagued season behind him to win a place in the Saints starting line-up alongside Joe Shaughnessy in the two legs of the Europa League clash with FK Trakai.
And, with Steven Anderson facing a race against time to be fit for the Perth side's league opener against Kilmarnock in three weeks, Gilchrist wants to state his case to stay in the team in the friendly matches before then.
"It was a great experience to make my debut in European football," he said.
"The last few years have been frustrating because of my injuries and it seemed a long way off at times.
"I had to have three operations on my groin because the first two didn't work properly.
"It was hard going. The third one was to clean it all up and that was a nightmare.
"That basically killed my whole season.
"Personally, I felt I did OK in the first game but the goal in the second leg wasn't good.
"I need to learn from that but I want to do my bit for the team this season.
"I have a chance now and I have to take it."
Like the two other young central defenders at McDiarmid, Liam Gordon and Jason Kerr, Gilchrist has benefitted from dropping down the leagues on loan.
"The loan spells with Peterhead and Elgin were really good for me before I got injured," he said.
"I learned a lot from Jim Weir at Elgin, he was tough on me but he was very good for me coaching-wise.
"I need to take that on now to Premiership level.
"There is a lot of help here. The likes of Ando, Brian Easton and Joe Shaughnessy are all there for the younger boys.
"It's tough going into a senior dressing-room, especially here because there are so many big characters, but there is a group of younger lads all coming through at the same time.
"I've been in there for three years now, although I haven't played because of injury, so I'm more confident now.
"But that doesn't stop Steven MacLean getting stuck into you no matter who you are.
"We have a great group, though, everyone has each other's back and you can see that on the pitch."
Saints play Sunderland this afternoon and Gilchrist insisted that getting over their Europa League frustrations will not be a problem.
He said: "We are all really disappointed to go out the way we did but it's done now and we have to pick ourselves up.
"We created a lot of chances in Europe but couldn't take them.
"That's football sometimes. We need to focus on the league, starting now.
"There's no way it's doom and gloom here after what happened in Lithuania, the lads are all determined to have another good season."