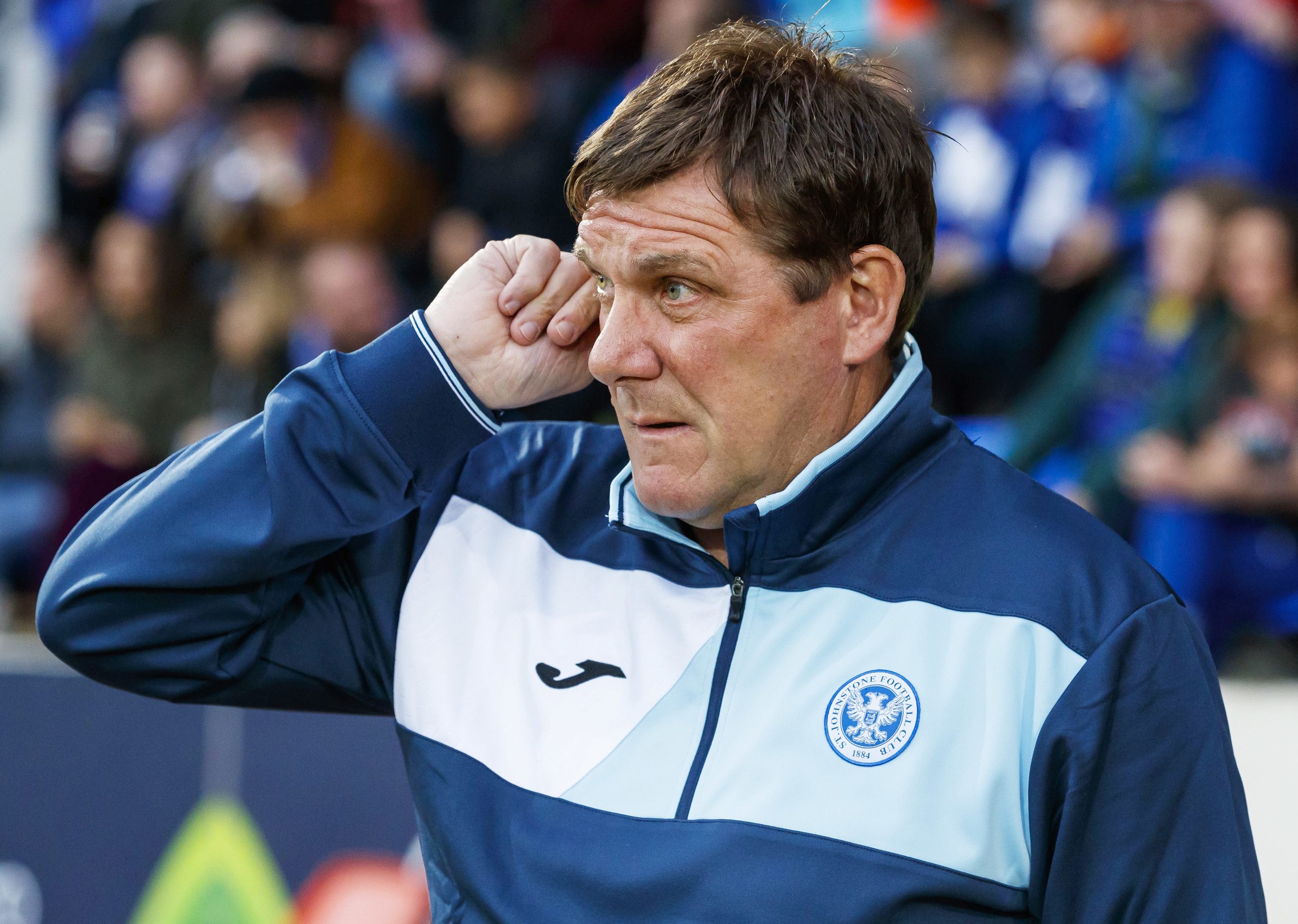 Tommy Wright won't rush a decision on French trialist Romain Habran.
The winger is one of several attacking options open to the St Johnstone manager as he weighs up whether to put an offer to the PSG forward or look elsewhere.
As is always the case at this time of year, there are several irons in the fire.
"Romain has certainly done enough to warrant talking again to his agent to see if anything can be done and then I will have a decision to make," said Wright. "We will be speaking to the player, the people who look after him and to PSG.
"At the moment I have a number of options and Romain is one of them.
"We were aware of a couple of scenarios where we could get him in, either on loan or being released from his contract.
"Like most managers I have three or four viable options to consider. We have to assess which are the best options to go for and I suspect nothing will be decided quickly on Romain.
"You can be well down the line with players at this stage of pre-season but clubs can be waiting to get someone in before releasing players. It's not just a matter of speaking to players to get it over the line and tie things up quickly."
Meanwhile, Keith Watson is involved with the Saints first team squad but he remains on the transfer list.
"Keith is still available for loan or on a firmer deal," Wright said. "His situation hasn't changed from my point of view. I see his future lying away from the club.
"He is back fit and looking good and strong. But the emergence of young Aaron Comrie means we have someone who is more than capable of stepping in for Richard Foster if he was unavailable or lost form.
"That is why the decision was made on Keith.
"Keith is a great lad and certainly hasn't been ostracised or anything like that but he hasn't had the minutes on the pitch he would have liked.
"He has been unlucky and it is best for both parties that he gets out on loan on a permanent deal."
Saints continue to build up for the league season with friendlies, the next being a mainly under-age game at Dunfermline today.
Wright reported: "We had a bit of sickness with Ally Gilchrist and Graham Cummins both ill at the weekend. But Graham is back in and Ally will also recover quickly.
"Craig Thomson is coming back from an ankle injury and he wasn't available either for the Hartlepool game.
"We have a game against an under-age Dunfermline side on Tuesday and Brian Easton will play in it. He hasn't had a full pre-season and still needs more game time."
Zander Clark should soon be available for consideration.
"There is a protocol for Zander to go through and Saturday was the first day he was clear of headaches," said Wright.
"He should return to full training either later this week or early next week."