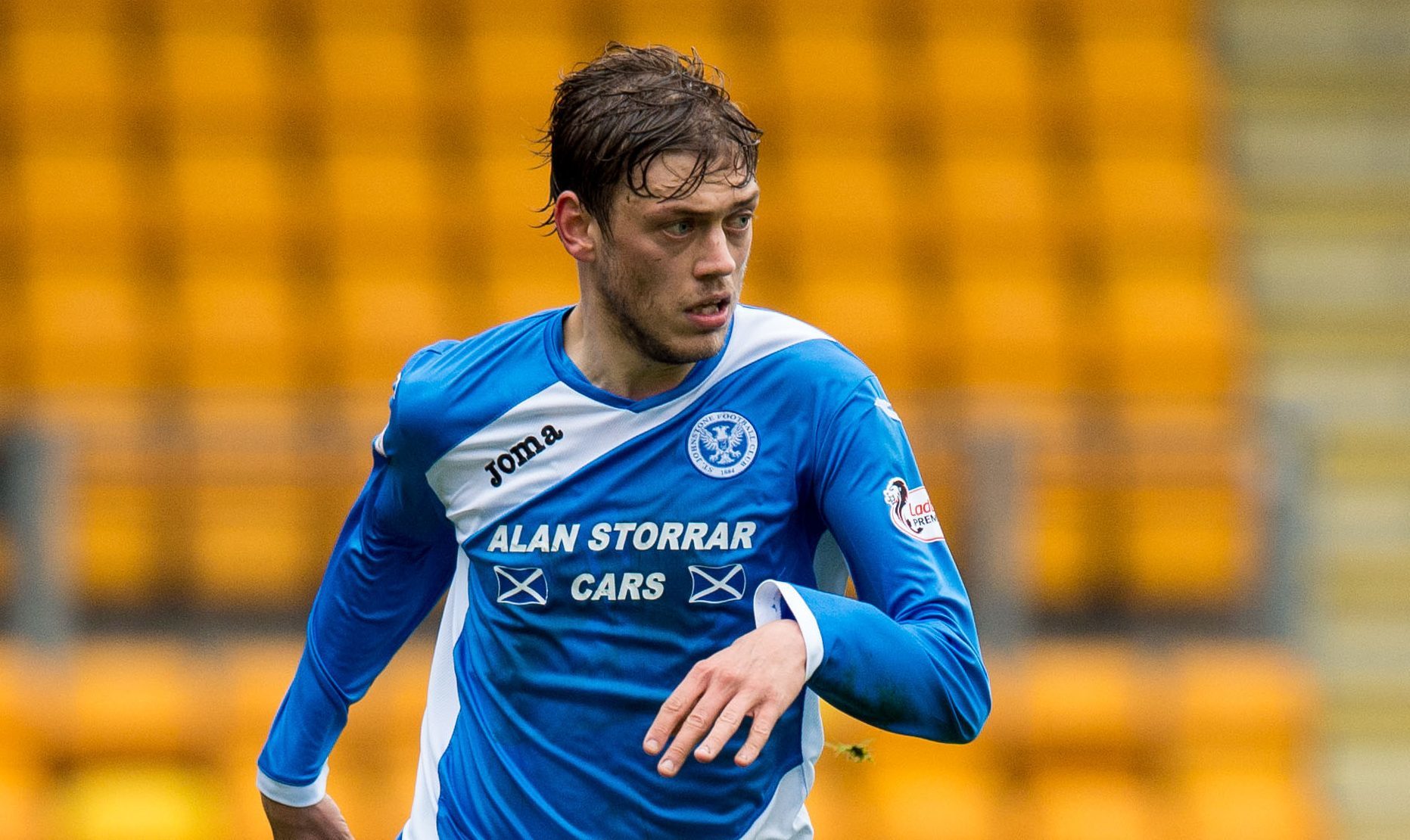 St Johnstone's Murray Davidson has issued a stark message to the Scotland squad warning them that the artificial surface at the LFF Stadium in Vilnius is the worst he's ever played on.
The national side meet Lithuania at the venue in a must-win World Cup qualifier on Friday night.
Davidson has first-hand knowledge of the pitch having played there for Saints in July against FK Trakai in their Europa League tie with the Perth side losing 1-0 on the night and going out 3-1 on aggregate.
Injury was added to insult for the 29-year-old who suffered a cut leg caused directly by the pitch that took six weeks to heal.
Now, he hopes it rains in Vilnius on Friday night otherwise the Scotland players will have to cope with the same sticky surface conditions that caused Saints so many problems.
Davidson said: "What should Scotland expect from the pitch in Lithuania? Not much, that's for sure.
"It's probably the worst one I have ever played on.
"We trained on it the night before the game and it was hard and sticky – it was really bad.
"And it was no different 24 hours later either.
"We never felt comfortable on it and personally I hated it.
"We are all used to playing on Astroturf these days but this one is worse than any of the pitches you encounter in Scotland.
"It's really solid and doesn't play like the ones we have in the SPFL.
"The pace is completely different and the ball sticks under your feet, even doing simple things was difficult.
"So unless they water it – which I don't think they did when we played there – then Scotland will be in for a tough night on it I reckon.
"If Lithuania's players are used to it then it will hand them an advantage because they have experience of what it's like.
"I don't think the Scotland players will enjoy playing on it.
"Hopefully it rains on the night of the game because that should make it better for the Scotland boys on the night."
Davidson admitted the hardness of the surface was laid bare by the severity of the injury he suffered on it and the length of time it took to get better.
He added: "I got a cut during the game because of it and it took six weeks for it to heal, that's how bad it was.
"I skidded along on the park to tackle one of their players and ended up with a gash in my leg.
"At first it didn't look like much but after a few days I had to get the physio to have a look at it and treat it for me.
"Six weeks on it still wasn't healed properly. It's definitely the worst cut I've had from a plastic pitch and that shows how hard the surface is.
"You usually get ones which have a bit of give in them but we found that this one didn't, it was like playing on concrete."