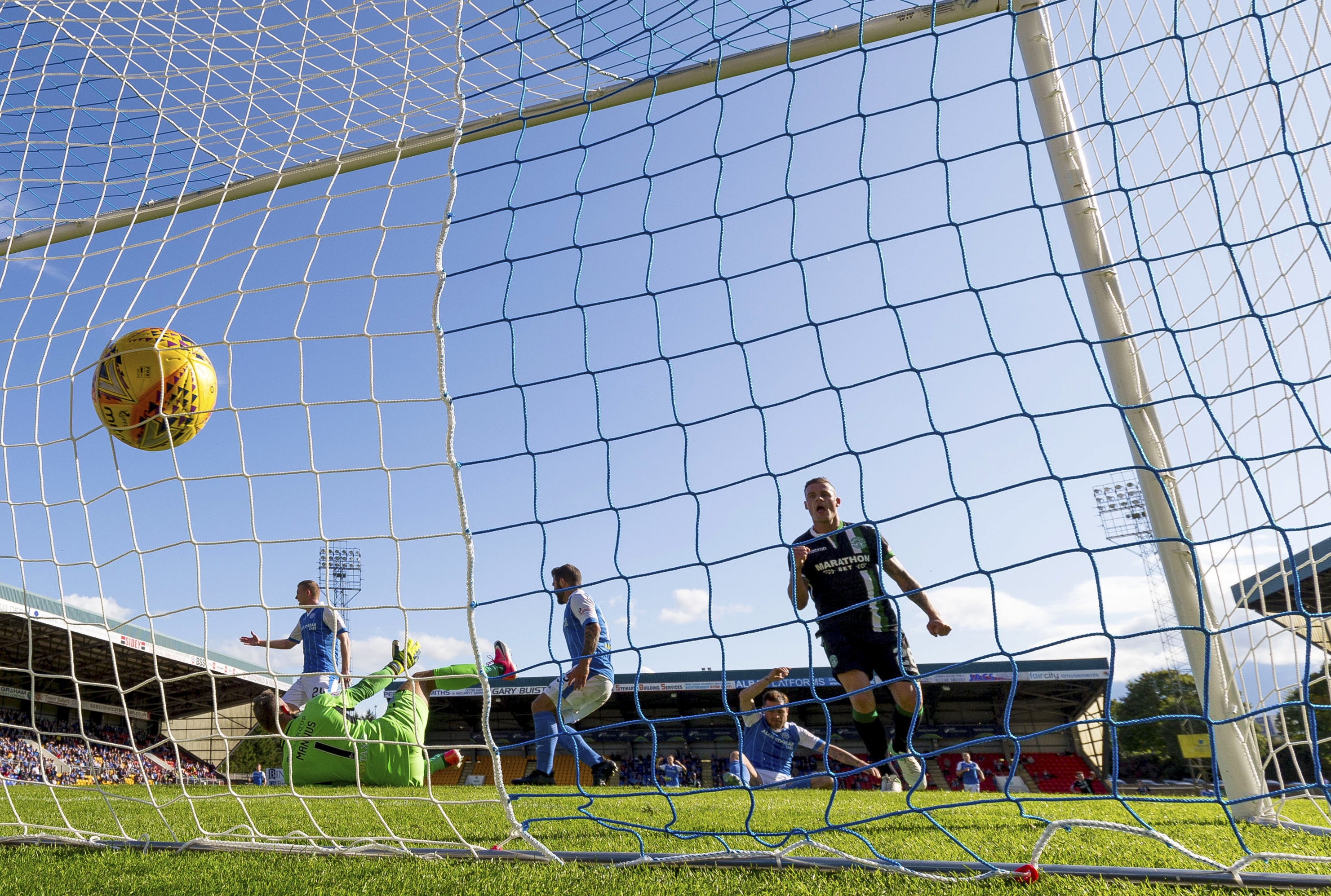 It was their poorest league performance of the season but the draw against Hibs was a good reminder of the ever-rising status of St Johnstone in Scottish football, according to midfielder Paul Paton.
The Perth men realised that the side pushing hardest for a winner at the weekend wasn't them.
However Paton and his team-mates don't have to fight too hard to find a bit of perspective as their unbeaten league record stretches into another week.
"Hibs obviously dominated possession but I think it shows how far we've come as a club that we're disappointed to have drawn at home to Hibs," said the former Dundee United man.
"I played against St Johnstone in the First Division many years ago, so to see the manager very upset with a draw against Hibs is a good thing in a way.
"He was obviously very disappointed by the performance but when he reflects on it he'll probably see that we were lucky to get a point so we should take it and move on.
"We're still unbeaten, having been to Parkhead and played Hibs. We'd have taken that at the start of the season.
"We're still on track so I don't think there should be any doom and gloom. We're just looking forward to next week now."
Paton couldn't come up with any particular reason why passes weren't finding their targets as regularly as they usually do and opposition players were finding McDiarmid Park spaces that seldom gets afforded them.
"I just think you can't be the best team on the pitch in every game you play," he said. "Hibs were the better team and we'll reflect on that in training through the week. We won't make excuses.
"We just have to hand it to Hibs and hope to be the better team next week."
Saints were actually in the ascendancy for the first quarter of the match but the pressure started to build on them as the half-time break approached.
It was a sucker-punch shortly after the re-start that gave them the lead, with substitute Liam Craig picking out Michael O'Halloran for the simplest finish of his five goals in this campaign so far.
The equaliser came off the boot of Paton, who was doing his best to deny Anthony Stokes a tap-in. As own goals go, this was certainly in the excusable category.
The Northern Ireland international said: "I watched it back after the game so I could see whether or not I should have thrown myself at the ball.
"Watching it back, Anthony Stokes had a few yards on me so I thought I did well even just to make it back to be in the position to make a tackle. I was stretching and stretching, hoping to be able to wrap my toe around it.
"I ended up putting it into my own net but I had to make the tackle. If I hadn't then the gaffer would have had my guts for garters. It's just one of these things. It maybe looked like slow motion from my point of view."
The attacks from Hibs thereafter produced two moments the visitors will reflect on as big opportunities. The first was a Martin Boyle shot that Alan Mannus tipped on to the bar and the second a misjudgement by returning Saint Danny Swanson who selfishly decided to go it alone when he had better options either side of him.
"When Swanny's running through you always worry because he has that bit of magic in him," Paton said. "He was our player of the year and sitting on the bench for Hibs, which shows the kind of calibre of player they have.
"We have our keeper to thank for a top class save at the end. Hibs put us under continual pressure but we've got a bit of steel and resilience.
"When you look back, there are positives to take from a point."
Next up for Saints are winless Dundee at Dens. Despite the big gap in league positions, the McDiarmid Park side won't be taking their local rivals lightly.
Paton said: "We know Dundee have some class in their side with players like Scott Allan. They've not started well but I'm sure Neil McCann will turn it around in time."
For Hibs, it felt like a second successive trip to Tayside which should have yielded three points rather than just the one.
John McGinn said: "St Johnstone are a really good side. They have a lot of experience and this is a really tough place to come. I've only won here once in my career.
"If anyone was looking at the game you would think we deserved to win. But we said that at Dundee as well. We need to start turning our possession into goals. We did well to keep O'Halloran quiet but then he popped up with a goal. But they have threats all over the park. I think they will do well again this season."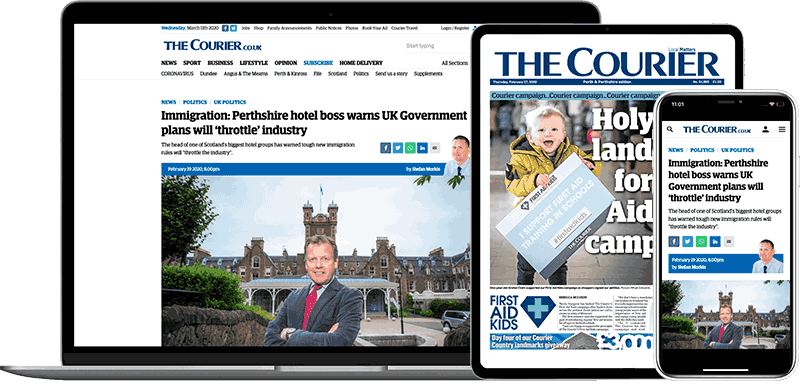 Help support quality local journalism … become a digital subscriber to The Courier
For as little as £5.99 a month you can access all of our content, including Premium articles.
Subscribe