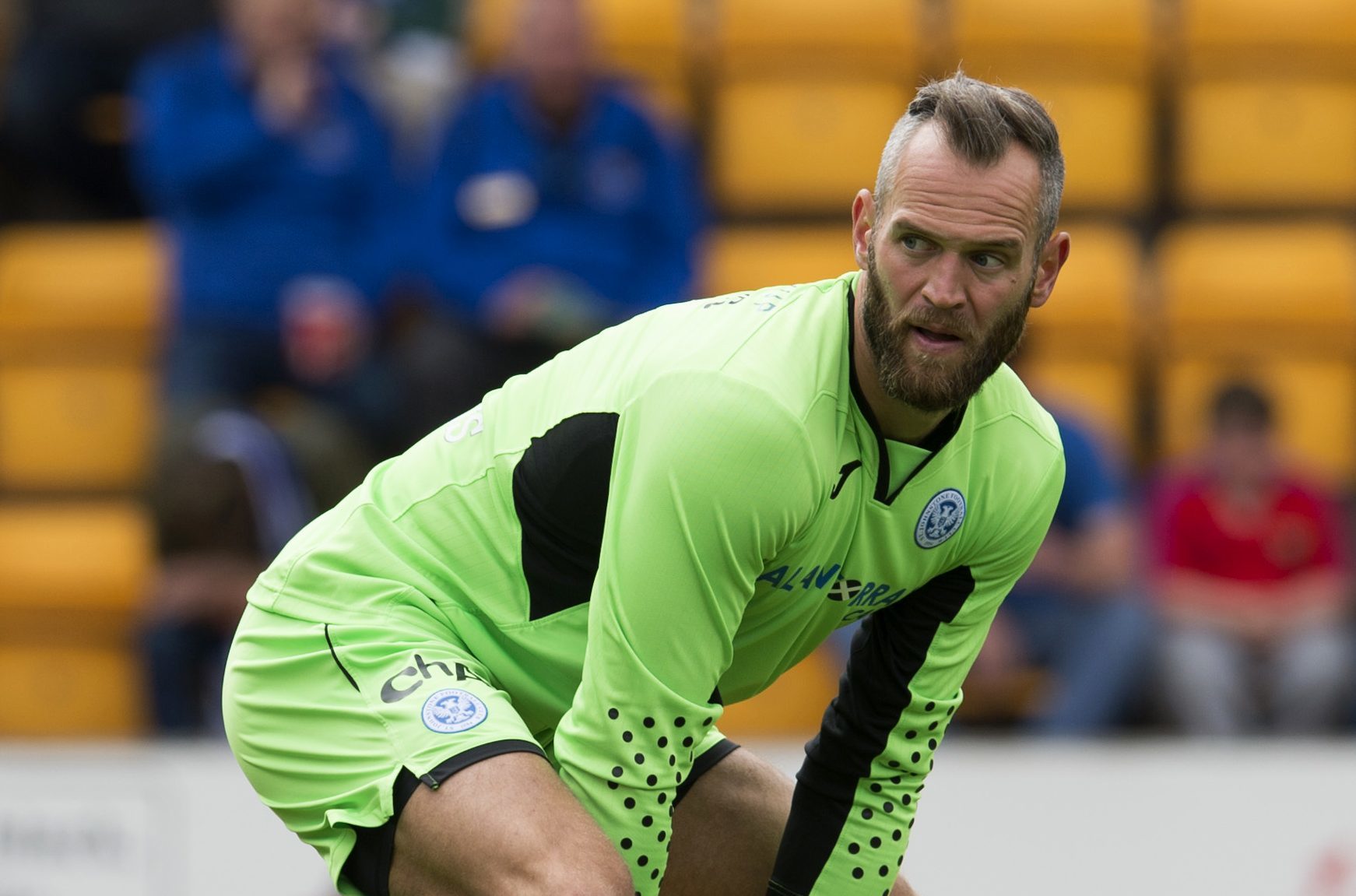 Alan Mannus didn't expect to be playing arguably the best football of his career at St Johnstone this season.
And that's not because the Northern Ireland international had lost faith in his own ability.
It's because he had resigned himself to leaving McDiarmid Park.
"I was out of contract and we only spoke in the last few weeks of last season," Mannus recalled. "I had been preparing to move on and wondering what would happen when I left the club. It was actually a bit of a shock being asked to stay on.
"I was going to see what options I had in the summer. I wanted to stay in Scotland for another year at least.
"Every year takes me closer to the end of my playing days so I want to make the most of them.
"I know I can play on for a few years if I want to do it. It will probably be more mental than physical.
"I will be 36 at the end of the season. Maybe there will come a point when I decide to finish playing and want to do other things with my life.
"I have had good seasons in my time in Perth and we are only a few games in so I don't want to go overboard. But I have been happy with my form since getting back in. I feel I've been as good as before.
"Maybe it's a mental thing. I know I don't have long left as a player and this could be my last year here."
Life after goalkeeping could either keep Mannus in the game or take him back along the path he started on as a teenager.
"I am looking to do more of my coaching badges and I have an engineering degree from Queen's University after I left school so that might come into it," he explained.
"It's good to have that but it is 15 years since I graduated. I used to work in a gym so maybe I could get involved in that line again. I have an open mind about it really."
You don't need great football intelligence to realise that Mannus had plenty of credit in the bank from some outstanding early season performances to offset the one bad mistake which cost his team an early goal at Dens Park last weekend.
And if experience has given the former Linfield man anything, it's the ability to let the memory of that fumbled ball in Dundee fade away pretty quickly.
"It was a disappointing result and I was disappointed with my mistake for the first goal," he said. "I apologised to the lads at half-time. It was my fault and that was it.
"You know what you are in for as a goalkeeper. Make a mistake and it's likely it will end up in a goal. It's part and parcel of life as a goalkeeper. You have to move on and I haven't thought about it since.
"One thing you learn after all these years as a goalkeeper is that mistakes are going to happen at some point. The only keepers that don't make mistakes are ones that don't play.
"You have to learn from mistakes but I guess I'm getting towards the end of my career and maybe it is easier to put it to the back of your mind than when I was younger.
"As hard as it is in the moment, use the experience to make you better and stronger going forward. That's the only option. That's the way I always looked at it and that would be my advice to younger keepers now.
"You like to think you do enough before and after any mistake in a game for it not to be a huge factor in the outcome."
Meanwhile, Mannus and his Saints team-mates are focused on getting back to winning ways against Hamilton Accies this afternoon after two draws and a defeat.
He said: "The only thing we can do after losing to Dundee is try to get back on track and get back to winning ways. The game is forgotten about and it's all about the Hamilton match.
"We had been unbeaten and had a few decent results. But we didn't go overboard hyping it up. So we won't make more of the Dundee defeat than what it is.
"We are looking for a good performance and a result to get things going for us again."