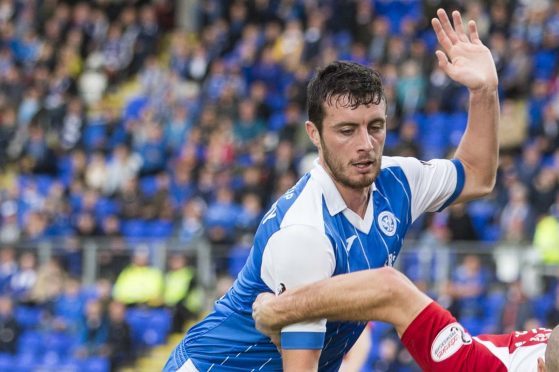 St Johnstone defender Joe Shaughnessy would love to play in the same team as his brother.
But it doesn't look like happening any time soon.
Conor Shaughnessy set up one of Leeds United's goals in their 3-2 win against Ipswich Town on Saturday, just days after he was given a new four-year contract.
And Elland Road boss Thomas Christiansen isn't likely to let the 21-year-old go anywhere.
"I've said it to him (Tommy Wright) before," said Joe.
"There would have been a chance if Conor hadn't broken into the first team but you would think he'll be staying at Leeds now.
"If he drops out then I'll be in his ear to get him up! I'd love to play with him one day.
"He's doing really well and I was speaking to him at the weekend.
"He set up one of Leeds' goals on Saturday. That's what you get with a centre-mid playing at centre-back.
"I'm really happy for him. He's just signed a new four-year contract. He's worked hard for it.
"He was a centre midfielder all his youth career. He's a big lad – 6'3" or 6'4" – and in pre-season the new Leeds manager decided to play him at the back.
"I played midfield when I was a lot younger but I'm more defensive and was a centre-back by about 13 or 14. I always thought he was more a box to box midfielder but now he's coming back to take my position.
"He's taken his chance, the fans like him and he's got his reward with a new contract.
"He's known what I had to do to get into a first team. I'm sure it probably helped him to see what it takes.
"He's 21 so there's four years between us. I've never actually played with him. I'd love to one day."
Shaughnessy revealed that his old club Aberdeen also took a look at Conor before his career took him to England.
"He was at Reading for four years," he said. "Before that, when I was at Aberdeen he came up there for a bit. Celtic offered him a contract when he was younger as well. He was everywhere on trial. Everton and Fulham were another two."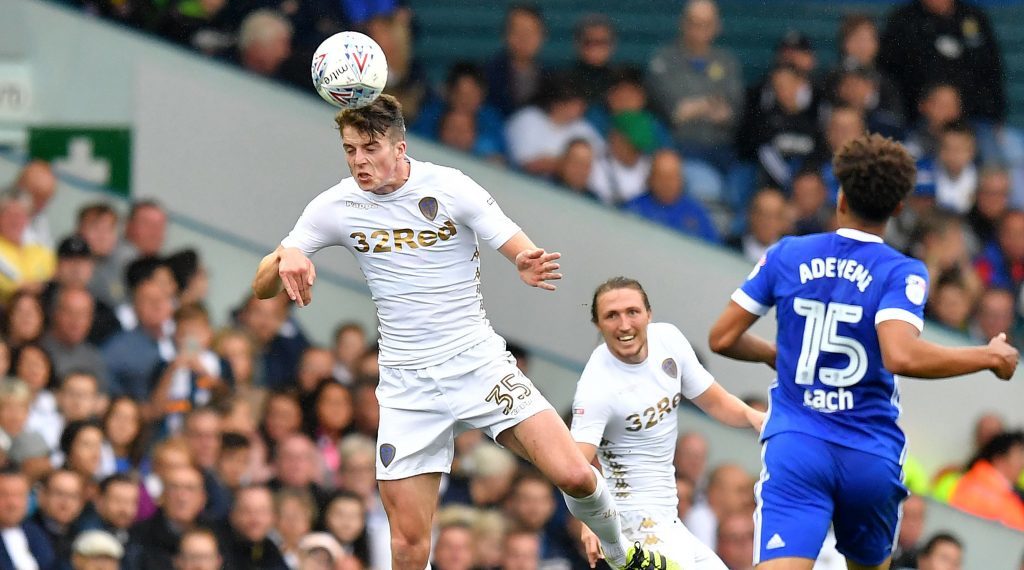 Shaughnessy has yet to see Conor in the famous all-white of fallen giants Leeds.
"My dad was down at their cup game last week and at the weekend there," he said. "He's coming up here for the Aberdeen match. My mum and dad will have to split their time. It will cost them a fortune but I'm sure they'll tell you it's worth it.
"I've not got down to Leeds yet. Hopefully it will happen soon. They play pretty much every Saturday and Tuesday in the Championship."
Stevie May will be a familiar face to most of the Saints players on Saturday but not Shaughnessy, who arrived at McDiarmid Park a year after the striker left.
"I know that everyone here loves him," said the former Dons defender.
"I don't think I've ever played against him but you can certainly see what he's got.
"On his day he has everything in his game. He's hit the ground running since coming back to Scotland with Aberdeen. You'd definitely say he's up there with the best in the league.
"It will be a good test and hopefully we can deal with him.
"I'm sure Ando will know his game inside out. Maybe I'll pass Stevie on to him!
"Rooney's movement in the penalty box is very good and he always seems to be in the right position. May probably offers more running in behind. They're different players but it shows the options that Aberdeen have."
Shaughnessy added: "They've had quite a big turnaround of players over the summer and they're probably still trying to figure out their best team.
"Hayes and McGinn were brilliant for them for a few years. They lost another couple of big players in Jack and Taylor. That was kind of the spine of their team.
"They've made some good signings to replace them, though.
"They're doing pretty well. You'd certainly expect them to be up there challenging for second spot."
Another ex-Red, Richard Foster, is an injury doubt for Pittodrie but Shaughnessy is a fan of the young man, Aaron Comrie, who probably replace him should he be ruled out.
"I thought he did really well against Celtic after being thrown in," he said. "And it was the same when he came on as a substitute at Hamilton last season.
"He always trains well and I wouldn't have any worries.
"The manager doesn't put players into the team unless they deserve it and can handle themselves. He's a confident player and I really rate him."