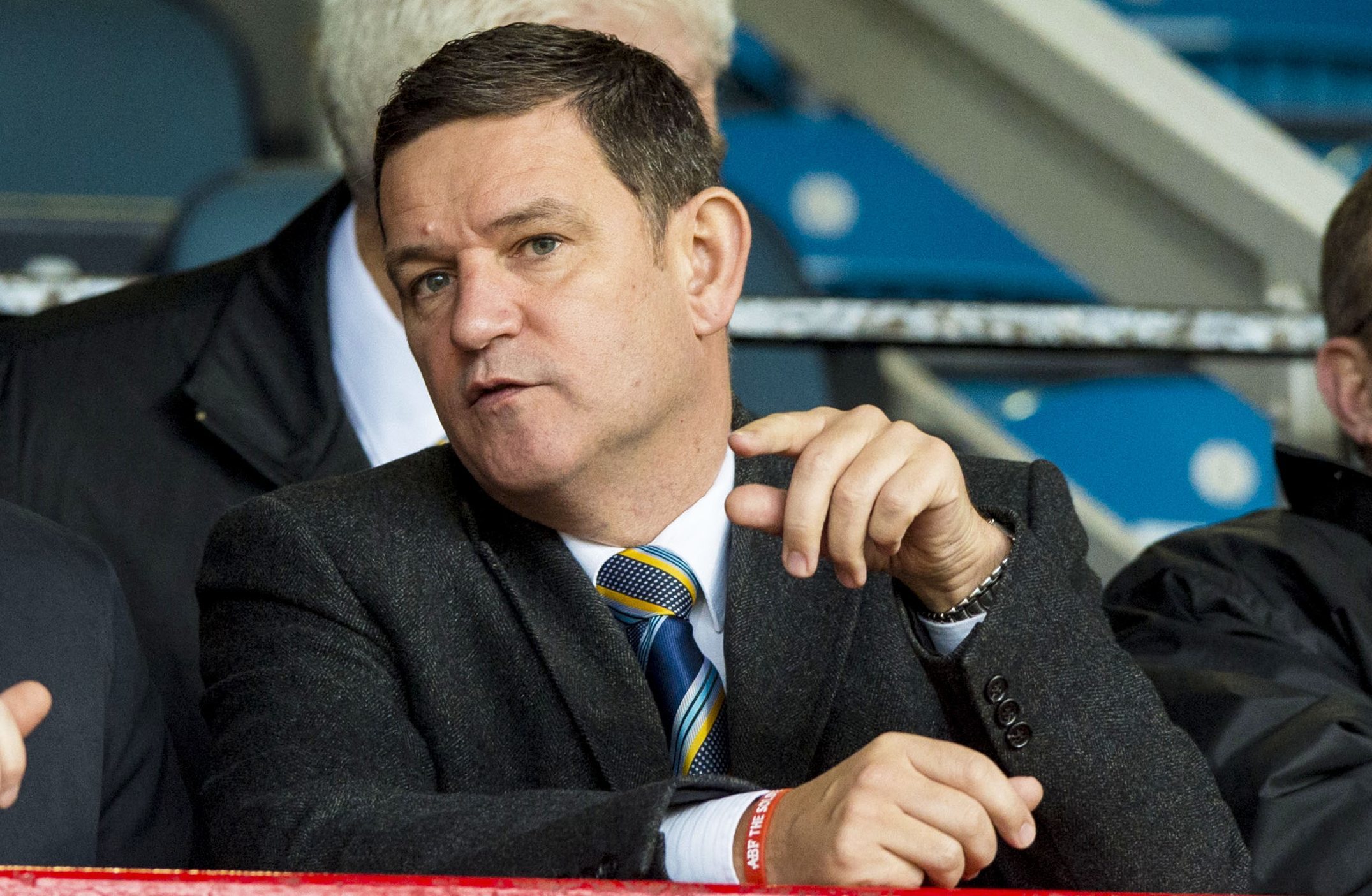 St Johnstone chairman Steve Brown is reporting another profitable year for the Perth club.
Saints have enhanced their reputation as one of Scotland's best run clubs by turning in a near £50,000 annual profit on a £4.9 million turnover.
It's the fourth year in a row that Brown has kept the McDiarmid club in the black and the club has built up £2 million-plus reserves at the bank.
In a report going before shareholders next Friday, Brown stressed that even after nine successive seasons in the top flight directors refuse to take their status for granted.
"There can be little doubt that the past five years have been the most successful in the club's history and have far surpassed our hopes and expectations," said Brown.
"To have achieved six successive top six finishes, regular European competition and, of course, the May 2014 Scottish Cup win speaks volumes for Tommy Wright, his staff and players.
"Everyone at the club has worked hard to make us what we are today – a respected, well-run football team who have met the many challenges which come with playing in Scotland's top league.
"Overall our financial performance has been excellent but we know it would be substantially less impressive without the transfer income from Stevie May (to Sheffield Wednesday) and Michael O'Halloran (to Rangers).
"This year's financial performance was further bolstered by a substantial amount as a result of a distribution from UEFA. This income is never guaranteed and the board cannot predict the receipt of any such amounts.
"I took over the club in a financially stable position and I'm delighted that still remains the case today."
Brown said the Perth board had given manager Wright "every support" as he began remoulding the squad over the summer.
Finance was made available for securing high calibre players like Stefan Scougall, from Sheffield United, and O'Halloran, brought back on loan from Ibrox.
But Brown could be tempted to sanction further business in the transfer window, with Saints currently on a six-game goalless run.
He said: "We will be assessing what further changes need to take place in January and again, as always, we will work within our means to try to provide the manager with what he feels is required to improve our team.
"I hope in the next five years that, despite the increased level of competition, we enjoy continued success and I can assure you there is no lack of belief or desire on the part of my directors and I or Tommy and the management team to do just that."