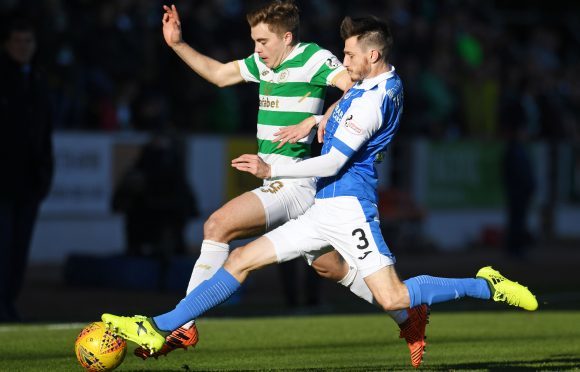 Coping with the threat of James Forrest will have helped get Scott Tanser in the right mindset for keeping another of Scottish football's flying wingers in check at the weekend.
The St Johnstone defender would have been excused a couple of sleepless nights after watching the Scotland star put in a Champions League man of the match performance against Bayern Munich ahead of their recent clash with the Hoops.
But when it was Tanser's turn to have Forrest coming down his wing at McDiarmid Park in their last Premiership match, he did a pretty good job of keeping him quiet.
And now he is hoping to do the same with Hibs' Martin Boyle.
"I watched Celtic's game with Bayern Munich and thought that it was probably the best game I've seen James Forrest play," said Tanser.
"So coming up against him a few days later, I knew what I was in for and would have to focus.
"In my mind he's probably the fastest winger in the league and definitely one of the best.
"I was happy with the way I played. I think I did my job well and even though the result wasn't what we wanted there were positives.
"We gave everything but Celtic were just better than us. They are a very good side and their fitness levels are incredible.
"They are playing at Champions League level, which is going to be even faster than what we're used to domestically, so they have a load of experience.
"The good thing for us is we won't play a team of that level every week, although every game at this level is difficult."
He added: "I watched the last game we played against Hibs so we know they have some fast players in their side as well.
"Martin Boyle is really quick so if he plays it will be a case of trying to stay focused positionally again and play your own game as well.
"Hibs are a good side, they have had some very good results but we still have confidence even though we've not been on a good run."
Tanser revealed that the old heads in the McDiarmid Park dressing room are making sure there is no panic at going six games without scoring.
He said: "Everything is still very positive. The atmosphere is good and people are turning up to training with a smile on their face.
"We know we have to work hard to get out of this run we're on but we know once we get a goal things will spark for us again.
"At the start of the season we were scoring goals but it has dried up. Sometimes that happens in football.
"The lads who have been here for a while – guys like Steven Anderson, Brian Easton, Steven MacLean and so on – have been telling us this happens every year.
"We have the experience in the squad to help the younger ones and make sure nobody lets their head go down.
"That hasn't happened and we are all confident things will turn around very quickly and we'll be back on track."
Brian Easton will be sidelined for another few weeks, meaning Tanser is set for his first extended stay in the starting line-up.
And it's an opportunity he is determined to seize.
"It's unfortunate that Easty is injured but that's football and I have to try to take my chance now," he said.
"It's a team game. You get chances when other people drop out so you just have to try to grab them.
"I like going forward and putting balls into the box, I feel I am versatile enough to do that.
"The league up here is different to down south, it's definitely more physical.
"I think I am dealing with that, you don't get as much time on the ball as you do in England.
"You get closed down a lot quicker in Scottish football, you don't get much time whereas teams down south will stand back and let you have it.
"I think the teams in Scotland play more football as well because there are a lot of really good players in the league.
"Teams in the Premiership here like to get it down and knock it around. Teams try to play through you a lot more rather than just knock it long.
"The standard is really high and the teams do the right thing."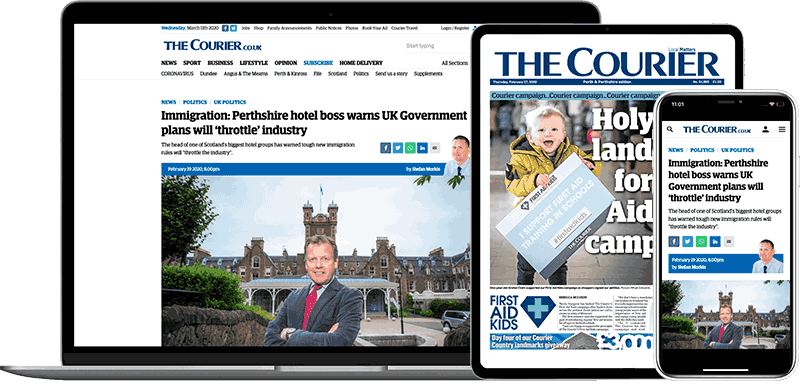 Help support quality local journalism … become a digital subscriber to The Courier
For as little as £5.99 a month you can access all of our content, including Premium articles.
Subscribe