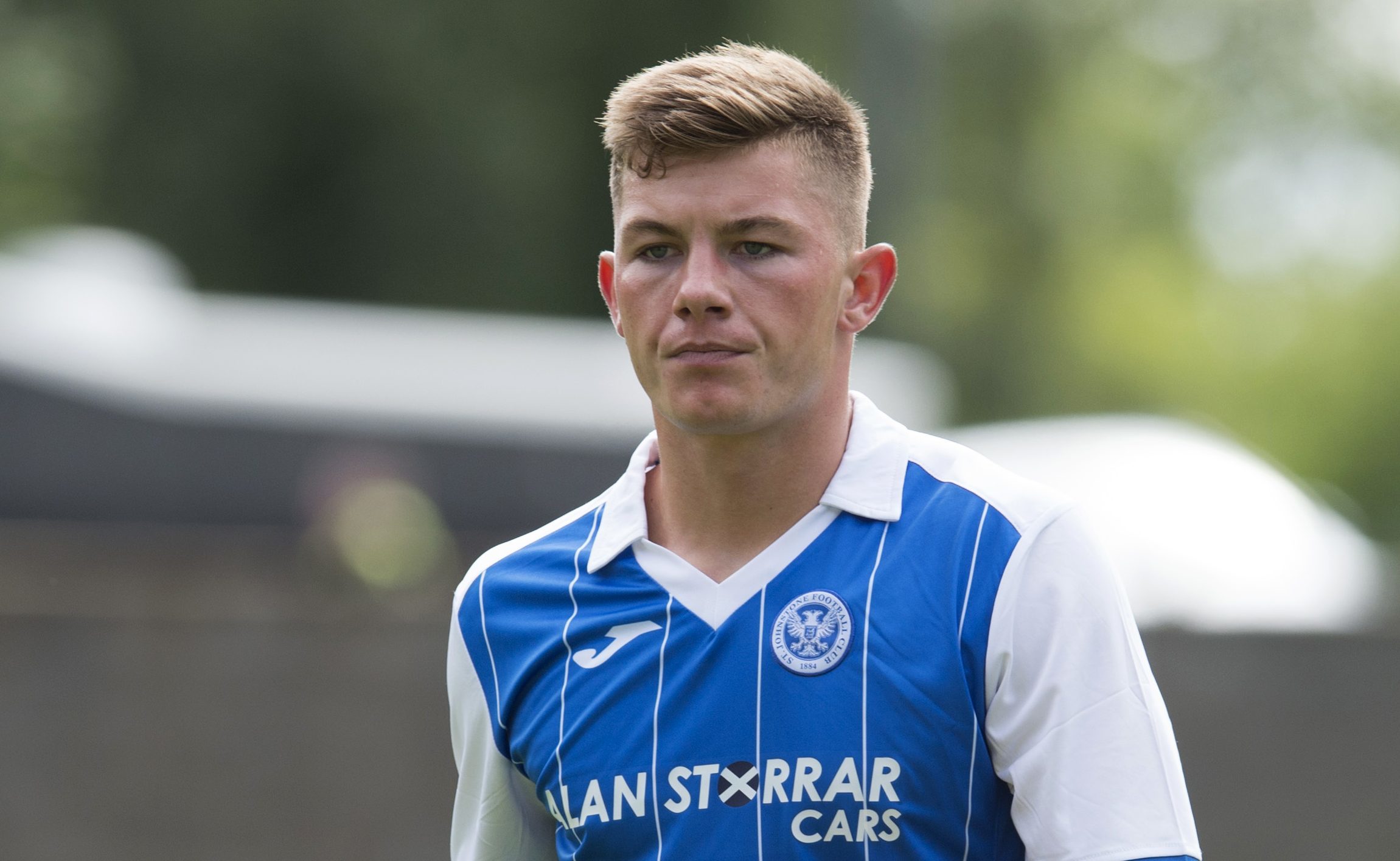 Callum Hendry's hat-trick in an under-20 derby against Dundee was one of the best St Johnstone assistant manager Callum Davidson has seen.
And it was confirmation that the young forward is on the right track for first team football at McDiarmid Park.
Hendry, son of Scotland legend Colin, caught the eye of the Saints coaching staff when he arrived from Blackburn Rovers in the summer.
And after a "little dip" the youngster is re-emerging as a more rounded player.
"Callum came in and was excellent to start with," said Davidson. "Then he had a little dip and he would probably say that himself.
"But there are parts to his game that a lot of players don't have. His finishing is impressive, with both feet, and he has excellent movement. But he is still learning moving up to a higher level.
"We are trying to find the right position for Callum in terms of the first team. He has been playing recently as a number 10 in a 4-4-2 and he is working hard to improve.
"We certainly hope he will be involved with the first team this season."
He added: "Callum scored three against Dundee and could have had a couple more. It was the best and most spectacular hat-trick I have seen for a long time.
"He showed great ability for all three goals. They weren't just tap-ins. But that is one aspect of his game that has to get better. He has to work on being a poacher and sniffing out the half-chances in the box.
"But if he keeps improving he will definitely be putting pressure on the strikers this season."
Meanwhile, Davidson believes the next couple of months will shape Saints' season.
"November was a very unusual month for us with just two games," he said. "The lads got their Christmas party out of the way but we are back to the serious stuff and going into a very intensive period.
"The next few weeks will set up our season. Even when I played I used to think the games in and around Christmas and the New Year would impact on the way your season shapes up, although we had more matches down south.
"The league is going to be tight and we always knew that would be the case. Look at Dundee beating Rangers the other night. There are no easy games."
The Hibs win ended a worrying run of form for Saints and Davidson is hoping that it will set in motion a more positive one.
"Getting the win against Hibs gave everyone lift," he said.
"I can't remember a game where my emotions were so down and then up in a matter of minutes, although Scotland-England over the summer was the same in reverse.
"We set out a plan for Hibs and the boys implemented it very well.  Everyone got a lift from the win and we will be ready to go against Kilmarnock.
"They have a new manager who is excellent and they will be set up differently from the start of the season. We enjoy that fresh challenge and so do the players."