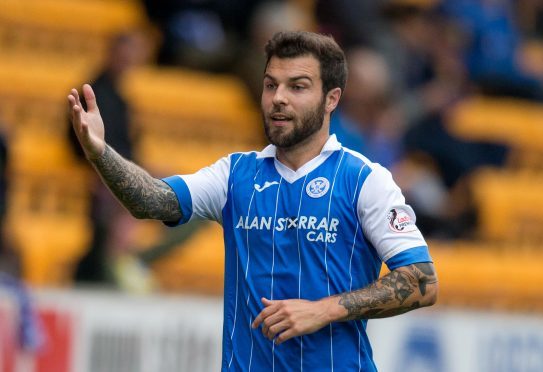 It has taken an injury to Aaron Comrie to let Richard Foster back into the St Johnstone team.
And it will take a high standard of football to keep him there.
The former Aberdeen and Rangers defender is a big admirer of the young full-back and he knows that when Comrie comes back into contention, he will have a fight on his hands to make sure he stays on the sidelines.
"He's done really well," said Foster, who replaced the Celtic academy product when he tore his hamstring at Easter Road.
"The run of results the team was on was a bit unfortunate for him. His performances in isolation were good enough for him to stay in the team.
"It had been a mixture of injury and suspension for me. Aaron came in and his performances were kind of the opposite of the results the team were getting.
"You can see already that he has a future in the game and that he can play at this level.
"As a manager, you want two players battling for every position. He wants to know that if this guy is injured or not playing well he can put in someone who is an equal replacement.
"For the next few weeks Aaron will be missing but once he's back fit there will be a competition to see who is playing. That can only benefit the team."
The 20-year-old's full debut was at Parkhead, and coming through that test with credit was the perfect confidence boost for him, said Foster.
"In his first game he was up against Scott Sinclair," he pointed out. "He kept him relatively quiet – and again in the recent Celtic game.
"Sinclair was voted the best player in the league and I've said to him, 'listen, you won't face a game as tough as that again'.
"That's the hardest game you get in Scotland and if you go into every other game with the mentality of 'I can do this because I've done it against the best' it will stand you in good stead."
Foster appreciated the support he got from senior pros at Pittodrie and has been happy to take on the role of mentor to Comrie.
"Russell Anderson was the Aberdeen captain when I broke through and he was brilliant with me," he said.
"On the pitch he would talk to you and off the pitch he would talk to you and help you.
"We're competing for the spot but I don't see it as competition with Aaron – it's for the right-back spot. If he plays well and it helps the team it will mean that when I get back in the boys are in the best position possible.
"At the start of my career it was the end of a different time. Back in the day you got a rocket, you were shouted and screamed at and that was just the way it was done.
"As I grew older players like Russell and Barry Nicholson changed the mindset and helped young players along."
Saints are back in action against Kilmarnock on Saturday, hoping to build on an impressive win against Hibs before their weekend off.
"The timing of the win against Hibs was perfect," said Foster.
"We knew we didn't have a game the following weekend.
"If we hadn't beaten them it would have been no wins in seven and you'd have seen the table closing up.
"There seemed to be a different edge to the players right from the start. We were back to what we were good at. Second half especially, we dominated the game. We were good on the ball and had the best chances. It was a deserved win.
"It was no bad thing that we didn't have a game because we were able to celebrate getting back to winning ways and getting the monkey off the back, have a bit of rest and come back together and focus on Kilmarnock.
"They've had a resurgence and they'll be wanting a reaction from the Aberdeen game. It sounded as if the manager was really disappointed about that one. This game is a big one for us and Kilmarnock."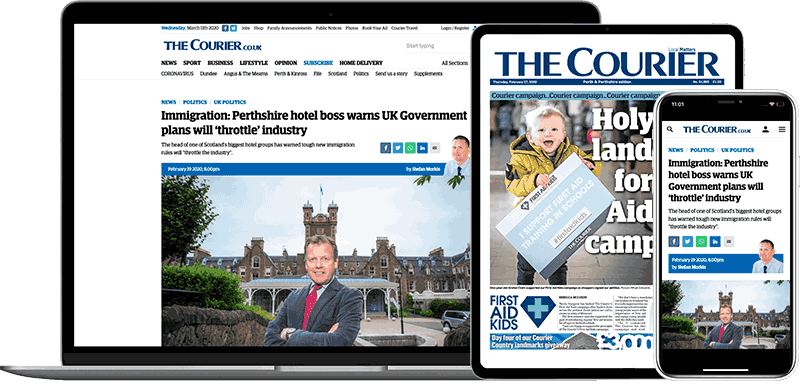 Help support quality local journalism … become a digital subscriber to The Courier
For as little as £5.99 a month you can access all of our content, including Premium articles.
Subscribe