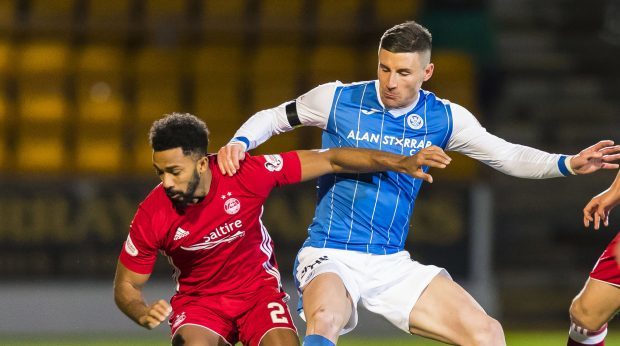 The ball is in Rangers' court as far as Michael O'Halloran's future is concerned.
But Tommy Wright has confirmed that St Johnstone want to keep the on-loan forward for the rest of the season.
O'Halloran is due to return to Ibrox at the end of the month but being a "bit-part player" there would be in no-one's interests, according to the Saints boss.
"The indication from Rangers is they want Michael to come back," said Wright.
"But part of that process will be down to what he wants to do as well.
"I want to keep him but a few weeks ago Mark Allen (Rangers' director of football) indicated that they want him to head back to Ibrox.
"So we will have to see what happens when Michael sits down with them and talks about his future.
"If he's just going back there to be a bit-part player then it might be in everyone's interests for him to come back here.
"If he goes we will have to replace him but it's a case right now of just waiting to see what happens.
"It will be down to what Rangers want to do and if he can come back here then it will be down to the chairman and whether we have the money to keep him until the summer."
Scottish under-21 international Jason Kerr isn't likely to stay with Queen of the South for the second half of the season but Chris Kane could.
Wright added: "Jason Kerr will probably come back in January and I have spoken to Gary Naysmith about Chris Kane as well.
"They have a decision to make on that and so do we.
"We have already signed David (McMillan) and he will come in but if I lose anyone then we would have to bring Kano back.
"There are a lot of things that can happen in January. I would like to have my business done now for when the window opens but that isn't the case right now.
"We will just have to see what next month brings."