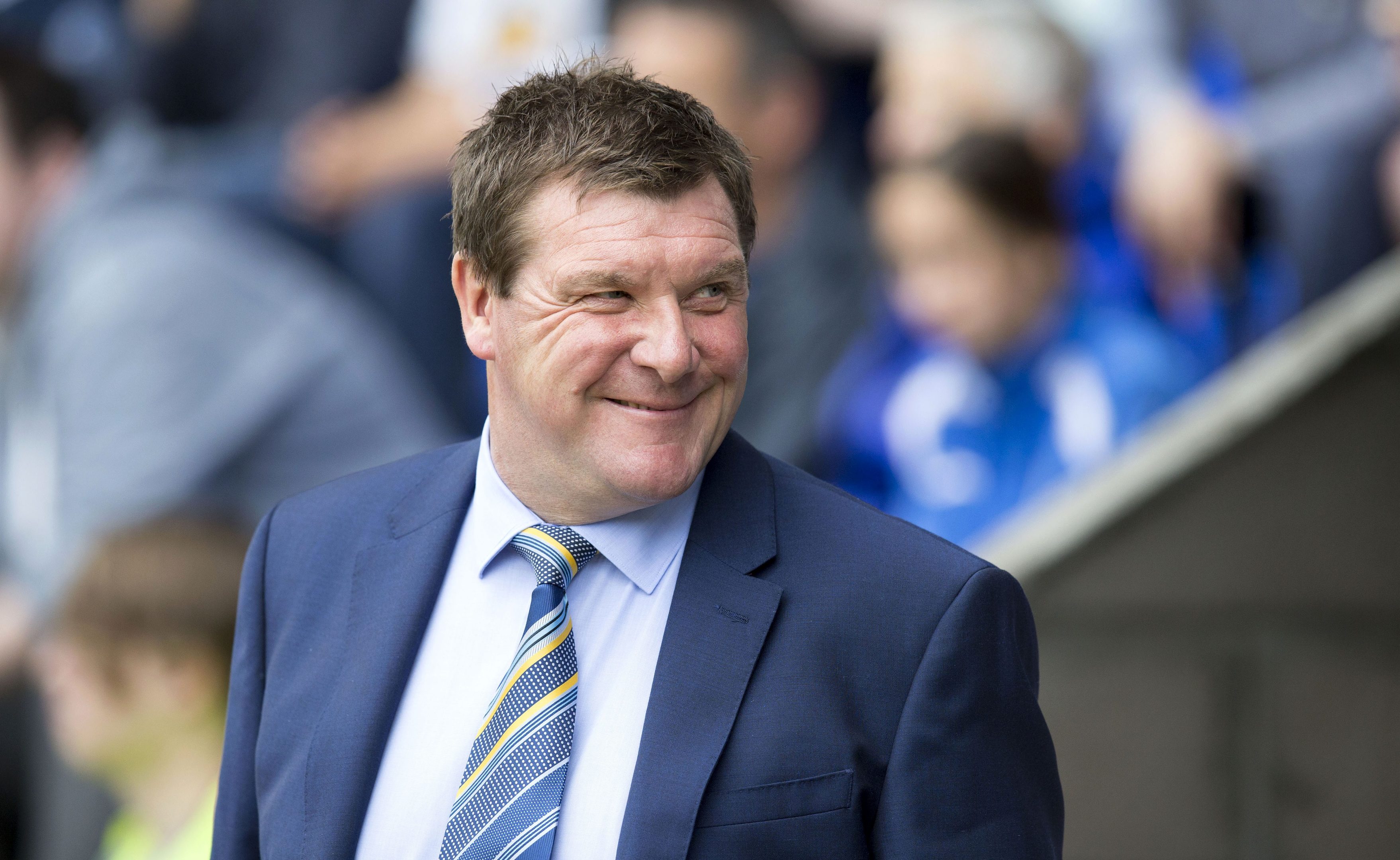 St Johnstone manager Tommy Wright is satisfied with the Perth club's transfer business.
And his decision to release Paul Paton was part of the evolution of a squad that is starting to have a much younger look.
Matty Willock and George Williams have been signed on loan from Manchester United and Fulham respectively, with David McMillan snapped up on a pre-contract at the end of last year.
Jason Kerr and Chris Kane could well be first team regulars after their return from Queen of the South, while Wright hasn't ruled out picking up a free agent.
"I think we have had a good window," he reflected. "We have brought in exciting players in David, George and Matty.
"But we also have to balance the books and seven have left which shows we have been financially prudent.
"Paul has done well for us and I wish him well.
"We are a bit top heavy in midfield, particularly when you see how well youngsters (Kyle) McClean and (Ali) McCann did against Albion Rovers.
"It is a horrible month for getting stuff done. If we had signed Matty earlier I would have had the conversation with Paul at that stage.
"The squad has to evolve and it was a matter of timing with Paul. He wasn't going to get another contract in the summer and freeing him up and coming to an agreement on the months remaining allows him up to get another club at this late stage.
"I have proved in the past I have no qualms about making difficult decisions and this was another one in that bracket. But ultimately I am paid to do that and look after the club's best interests.
"I work closely with the chairman on the finances and players had to go out to get others in.
"Historically as a club we haven't done much business in January. It can be a difficult window to operate in.
"We'd like to have got one more in and that hasn't happened. We were spinning plates but couldn't get deals done. But we are looking at the free agents market over the next 48 hours and I have one that could still come in."
There was encouraging news regarding McMillan, with his lay-off due to a hamstring injury likely to be a short one.
Willock is in Wright's thoughts for a debut at Tynecastle tomorrow but Williams is yet to join up with the squad.
"Matty comes straight into the squad for the Hearts game," he reported.
"Unfortunately George picked up a wee knock in training and will be out for seven to 10 days but we have had good news on David.
"The scan showed up a slight hamstring tear but he should only be out for around three weeks. It was a horrible fall but he has got away with it.
"Brian Easton has had a surgery on a double hernia. But Scott Tanser is back in training and Zander Clark should be OK if there is no reaction."
There was a new formation used in the Monday night cup victory – and a few new players – but "Hearts is a different game," Wright pointed out.
He said: "The team for the Albion Rovers game was picked with a view to the quick turnaround and the condition of the surface. The young players who came in have done well mentally and physically in terms of handling first team football.
"Hearts is a different game with a different set of problems. And we have another midweek game coming up.
"Hearts have been on a good run under Craig Levein and they are well organised and playing for their manager. Their roles are clear cut and identified and they can recruit on a different level from us.
"It will be a tough game but we have had a good record at Tynecastle and let's hope that can continue."