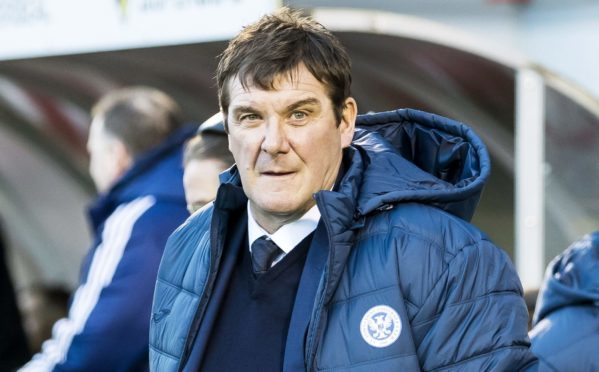 St Johnstone boss Tommy Wright will have a better idea about the size of his summer transfer budget after a meeting with chairman Steve Brown in the next few days.
"I have a meeting with the chairman later this week about the way forward and what we're planning to do," Wright reported.
"Sorting our new contracts will be top of the agenda.
"We usually have our business done by now but that has been in the top six so I can understand why it hasn't happened this season.
"I don't think I will get a definite answer on what we will have available but we will get a rough idea.
"There are still variables that can change, like finishing seventh which would help or ending up ninth, which obviously wouldn't.
"So it will be a case of sitting down with the chairman and discussing what the way ahead is.
"I have been making my mind up on who I want to keep but a lot will depend on the offers and whether they are accepted.
"I have a clear picture of what I want for next season so we will just have to see how things pan out over the next few weeks."
Meanwhile, though they have missed out on the top six for the first time in several years, Wright believes a strong Premiership finish would round off a successful league campaign.
"We have to concentrate on finishing seventh now," he said.
"I think one more win would erase all fears of relegation, although with everyone playing each other we might have enough as it is.
"But we want to end the season on a high and get momentum going into next season.
"In the past we have finished off strongly so if we can do that and get seventh then we would be happy.
"With the way the season has been for us, and with all the injuries we've had, seventh or eighth would still be a good year."