It's time for the Talking Football end of season reflections, with Courier sports writers Eric Nicolson, Ian Roache and Neil Robertson picking apart St Johnstone and Dundee's Premiership campaigns.
St Johnstone didn't manage to secure their customary top six place. Has there been a significant drop-off at McDiarmid Park?
IR: No, I wouldn't say so. It just looks to me like Saints are evolving into a new team. Let's remember – as many people in Perth will be keen to remind us Dundonians – they were the top team in Tayside yet again.
NR: Taking into account the resurgence of Killie under Steve Clarke and the emergence of Hibs as a major force once more, it was always going to be tough for Saints to make the top six again. There has also been a big turnover in personnel this season – there were seven changes from the opening league starting line-up compared to the team that finished the campaign on Saturday with Scott Tanser, Aaron Comrie, Liam Gordon, George Williams, Jason Kerr, Ali McCann and David McMillan the new faces. So overall, St Johnstone can be satisfied with their finishing position.
EN: The league table doesn't reflect it but I actually think this has been one of Tommy Wright's most successful seasons. After the turn of the year Saints were ticking a lot of the boxes for a side heading down and it took all his managerial experience to stop the rot. To comfortably stay up in the end was an excellent achievement. Had it not been for a really bad run of injuries at a crucial time, they could have finished above Motherwell Hearts.
Did the Michael O'Neill – Tommy Wright – Northern Ireland triangle have an effect on Saints' season?
IR: I'm not sure it did. I just think that we have gotten used to Saints punching above their weight in the top flight and I would say a comfortable eighth spot – 13 points clear of the play-off position – isn't too bad while they are going through a wee bit of a transition.
NR: Players will have noted the speculation but I do not think it will have affected them too much. There has been an acceptance at McDiarmid for years that considering what the manager has achieved during his tenure it might only be a matter of time before he moved on.
EN: The man himself dealt with it very well. He deserved the chance to manage his country, though. Only a change of heart from Michael O'Neill stopped this chain of events from happening. Saints' results did dip alarmingly mid-season but that was more down to loss of form and injuries than anybody losing focus.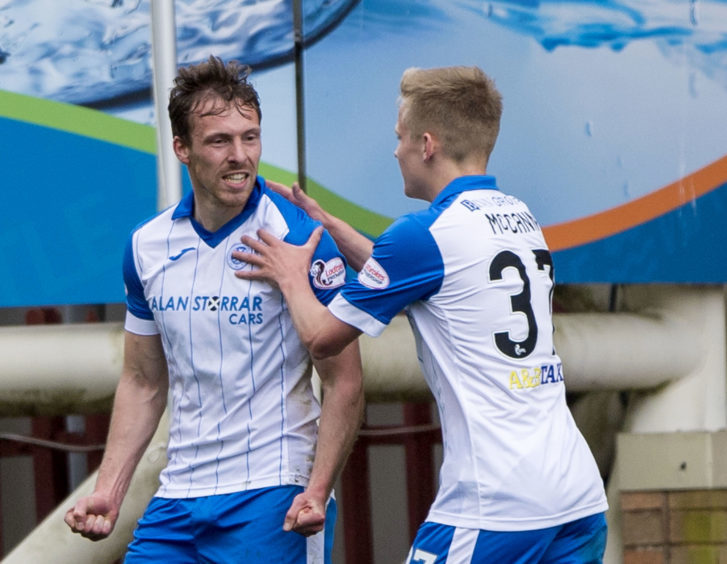 Who impressed you out of the Saints new boys?
IR: I have high hopes, in particular, for striker David McMillan. He looks like he has goals in him.
NR: Centre-half Jason Kerr is the one who has caught my eye. It is amazing to think he is still only 21 and he could be a fixture in the St Johnstone side for years to come.
EN: Both of the above. I also think Callum Hendry has a future at this level and maybe even above. A first half of the season loan to the Championship might not be a bad idea and then he could get his chance at McDiarmid after Christmas.
With three legends departing, are the club well-placed for a transition?
IR: Yes. And I actually like the fact that the team is slowly but surely being refreshed. You have to keep adapting and changing.
NR: I think that has been shown by the fact all the "new boys" who played against Ross County at the weekend were under the age of 23 with the exception of senior citizen David McMillan at 29.
EN: It isn't quite the cull that some might think. The cup final team has been gradually broken up over the last few years. The time is probably right for all three to go and two of them have already been replaced.
What areas do you think Tommy Wright will target in the summer?
IR: Saints look like they could do with more cover in the wide left position but I'm sure Wright has a list of options.
NR: With Chris Millar departing, they could do with a creative midfielder.
EN: I'm with Neil on this one. They are well covered in defence and, with Drey Wright already recruited for wide right, one more attacking option would sort them out up-front. Another keeper will be coming in too. Getting somebody who dictated a game like Millar in his prime is the priority for me.
Dundee have gone from 10th to ninth. Has Neil McCann improved the team?
IR: Yes, the modest improvement in the league position is incontrovertible proof of that. There has also been a slight growth in their finishing points tally, going up from 37 in season 2016-17 to 39. Perhaps as important as the actual statistics is that it has felt like the Dark Blues have improved. Maybe the quality of their play has been exaggerated at times but they have been good to watch on occasion.
NR: The manager has been the first to admit that while there have been highs this season there have also been an awful lot of lows along the way and he will simply not be satisfied with finishing ninth after another too-close-for-comfort brush with relegation. However, the likes of Roarie Deacon, Steven Caulker and the outstanding Glen Kamara have undoubtedly improved the team.
EN: This is a better Dundee side than the one McCann inherited. With the squad he had, though, they should have finished higher than ninth. They were never serious top six contenders and that has to change next season for there to be genuine improvement when we're doing this again in 12 months. Oh, and a cup run.
Would they have been a top six club if they'd kept Scott Bain, Jack Hendry and Scott Allan?
IR: They would have, undoubtedly, been stronger but I'm not convinced they would have been strong enough to squeeze in. The five biggest clubs in Scotland took their expected spots in the top half and the rejuvenation of Kilmarnock under Steve Clarke meant they deserved to join them.
NR: No. To pip Hearts for sixth, Dundee would have needed to pick up another 11 points, something I feel would have been beyond them even with the departed trio in the side. Good luck to Bain at Celtic but is he really a vastly superior keeper to Elliott Parish? Likewise Hendry compared to Caulker. Allan was outstanding in his final game for Dundee against Inverness in the cup but all too often in previous matches he was a peripheral figure for McCann's side.
EN: It was a reliable striker that would have made Dundee genuine top six material.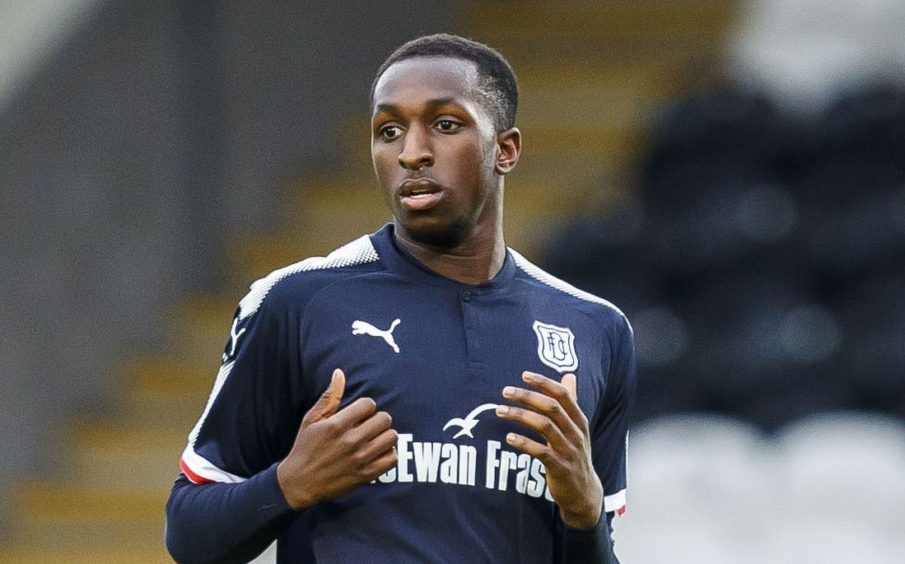 Will there be interest in the likes of Glen Kamara and Steven Caulker in the summer?
IR: Sadly for the fans, yes there will be.
NR: Undoubtedly. Kamara in particular has already been attracting interest from elsewhere and I would be amazed if Dundee's resolve is not tested when the transfer window opens. However, McCann has stressed that the days when highly-rated Dundee players can leave on the cheap is over, as shown by the fact it took a club record transfer fee to prise Hendry away.
EN: Kamara would be a bigger loss and will be in greater demand, I suspect.
Which of Dundee's strikers have done enough to warrant being given another chance for next season?
IR: To be honest, none of them have covered themselves in glory this season. To have Sofien Moussa as club top scorer on just seven goals is pretty poor.
NR: The ones under contract will have an opportunity next season but I would be amazed if a striker with a proven track record of hitting double figures on a regular basis was not top of McCann's shopping list this summer.
EN: I'd be looking for more than one. It's a glaring area of weakness for Dundee.