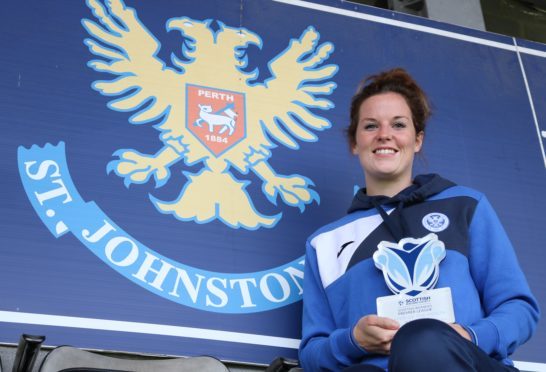 Jade McDonald has made St Johnstone history by becoming the first woman to win a player of the month award.
The Saints captain got 45% of the public vote to clinch the Scottish Building Society SWPL Player of the Month for June.
It was a great month for Jade and Saints, winning two of their three matches. This included an impressive 3-0 win away against Glasgow Girls and a 3-2 comeback victory on their travels at Kilmarnock, with Jade scoring the winning goal.
Jade said: "It's hard to put into words how happy I am to win this award. It means a huge amount as a player to receive this recognition. I'm really pleased.
"I have to thank everyone involved at St Johnstone WFC. We've had a fantastic spell as a team recently, pushing up the table. As much as it's nice to win this individual award, I wouldn't have won it without everyone's help."
This is the first season for St Johnstone Women, who were previously Jeanfield Swifts.
"It has been an exciting time as a player to be involved at the club," Jade added. "To have access to the facilities we now have and to have backing from the club is brilliant.
"I don't think it's a coincidence that we're pushing as high up in the league as we are now."
Saints are sitting third in SWPL2.