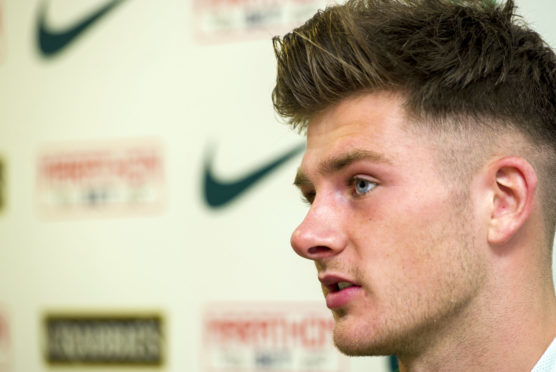 St Johnstone new boy Matty Kennedy is confident that he can form a lethal combination with fellow summer recruit Tony Watt.
And the Perth winger believes the groundwork has already been laid.
"I know Tony well from our time at Cardiff," he said. "We have trained together and played a few games with him. I'm sure we can link up well."
Saints fans can expect to see a throwback left-winger when Kennedy pulls on a blue shirt – possibly as early as tonight's Betfred Cup clash with Falkirk.
"I remember Neil Warnock telling me he loved my style as an old school winger," said the 23-year-old, who agreed a two-year deal at McDiarmid Park at the weekend.
"I got on well with him. He called me when Plymouth went up and he was buzzing because he was a fan.
"I like to take players on. One thing I have to do is add more goals to my game.
"I only played 14 games for Kilmarnock before leaving for Everton and came back to Hibs on loan for a few months when I was 18.
"So I know the league even if I don't really know the players after being in England for so long. It hasn't been on my radar.
"It's my job and I love playing but I don't really watch much football to be honest.
"My dad watches football all the time on telly but I only saw a couple of World Cup games because my mum was watching them."
It would be a mistake to describe Kennedy as a player who has lost his way in England.
"I was on loan at Portsmouth for a year from Cardiff and played most of the games there," he explained.
"They offered me a contract. I had a lot of good offers from down south and one from abroad, which fell through.
"But I thought this was the right time to come home and get more settled. I have always been on the move.
"A lot of boys only go down for a year or two but I have been away seven years.
"But I have absolutely no regrets about moving south when I was 16. Maybe my future might be back down there, who knows?
"I'm coming back to Scotland a much better player with the coaching I have had. And I have definitely enjoyed my football."
As was the case with Watt, Kennedy sees Tommy Wright as a manager who can get the best out of him.
"The manager was crucial in my decision to come to St Johnstone," he said. "He has been interested for a few years and when I spoke to him I knew 100% I wanted to come here.
"I have got a two year deal so hopefully that's me settled and I can enjoy my football.
"Being at Cardiff there were a lot of good players and a big squad. It was hard to get into the team, especially for a younger player.
"The squads down south are bigger and as a winger you're not going to play every game. But when I went out on loan to clubs like Plymouth and Portsmouth I was one of the main players, playing just about every game.
"Derek Adams was a big influence and really brought me on when I was at Plymouth, when I helped them get promoted. I really enjoyed working under him and he has kept in touch."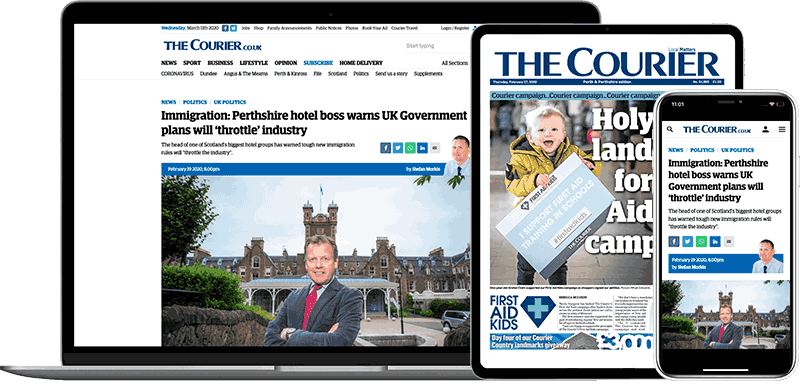 Help support quality local journalism … become a digital subscriber to The Courier
For as little as £5.99 a month you can access all of our content, including Premium articles.
Subscribe